THIS PAGE IS MAINTAINED BY RORY FRANKS. I COULD CARE LESS ABOUT COPYRIGHT PROTECTION. IF YOU USE THE INFORMATION CONTAINED WITHIN- APLAUSE TO YOU. PRINT IT, SELL IT, MAKE T-SHIRTS IF SO DESIRED. ONE COULD ALSO DECIDE TO BEAT ME UP WITH THIS A LITTLE I GUESS, AND IF YOU CHOOSE TO DO THAT - FEEL FREE. I CAN HANDLE IT. IM A BIG BOY AND HOPEFULLY YOU WILL BE TOO AFTER I GET DONE BREAKING YOUR LEFT FIN. I SPEAK OFTEN OF THIS THING CALLED THE "ENEMY". THE ENEMY IS WITHIN US ALL. IT'S THE CHOICES MADE AS YOU LIVE YOUR LIFE. I EXPERIENCED AN ENEMY IN 2002 THAT I NEVER KNEW LIVED IN MY FISHING. MY GOAL FOR 2003 IS TO REMOVE THAT ENEMY. THIS DIARY IS FOR ME TO SHARE THE REMOVING OF MY ENEMY - BEFORE- DURING AND AFTER SIMPLE GRASSROOTS "LOCAL" NE OHIO BASS TOURNAMENT FISHN'. THIS ISN'T B.A.S.S. OR FLW- NOT EVERSTART NOR EVEN BFL. THIS IS A TOUGHER CROWD. THE "LOCAL"  GUYS AND GALS OF NE OHIO.  

I'M AS CLUELESS ABOUT THINGS AS THE NEXT GUY WHEN IT COMES TO FINDING AN ELUSIVE GREEN FISH. I DON'T WANT TO PROCLAIM SOME GREAT KNOWLEDGE, OBEWONKNOBE POWERS, MASS MONEY FROM TOURNAMENT WINNINGS OR EVEN THAT I HAVE A FASTER BOAT (MY BOAT IS PRETTY DARN FAST). I DEFINATELY DONT WANT TO ARGUE WITH YOU ABOUT MY THOUGHTS (UNLESS YOUR NAME IS JOEY REED) BECAUSE THEY ARE MINE. I AM FULL OF PSHYCHOBASSBABBLE THOUGH AND WORKING ON MY MASTERS DEGREE IN DOCK TALK. NOW, UNFORTUNATELY FOR YOU (AND JOEY), I HAVE DECIDED TO "GO PUBLIC". SO FOR THE THREE PEOPLE WHO FREQUENT HERE  DURING THE 2003 SEASON YOU WILL GET TO SEE JUST HOW ABSOLUTELY FULL OF CRAP I REALLY AM -OR NOT. SUCCESSFUL FISHING FOR ME RELIES ON TWO THINGS #1 - HONESTY WITH YOURSELF  #2 - STATISTICS. FOR TWO SIMPLISTIC HEADERS - A TOTAL OF FOUR WORDS- ARE MY FOCUS FOR 2003 WHEN I'M TOURNAMENT FISHN'. I'M STILL BANGING MY HEAD AT TIMES TRYING TO LET THE TWO FLOW TOGETHER. HONESTY WITH YOURSELF IN FISHING CAN BE THE HARDEST. 

SOMETIMES THE TRUTH HURTS. EVER TALK YOURSELF INTO THINKING YOU CAUGHT MORE AND BIGGER FISH THAN YOU REALLY DID? EVER MAKE YOURSELF BELIEVE THAT YOU SIMPLY CANT GO WRONG WITH A SPECIFIC LURE, PRESENTATION OR AREA OF THE LAKE? THATS WHAT IT MEANS. DONT LISTEN TO YOUR HEAD - LISTEN TO YOUR HEART - WHAT THE FISH ARE TRYING TO TELL YOU- NOT WHAT YOU ARE TELLING YOURSELF. TRUTH IS OFTEN CONFUSED WITH CONFIDENCE. COMBINE THAT WITH THE VARIABLES OF (X) # OF CORRECT PRESENTATIONS/PER HOUR + (X) FISHPROXIMITY/ # OF FISH DIVIDE BY CONSISITENCY SUBTRACT BAD ENERGIES,LOST FISH, ADD POSITIVE ENERGIES PLUS PREPARATION PLUS OLD INDIAN TRICKS = (X) # OF FISH/ (X) 8 HOURS.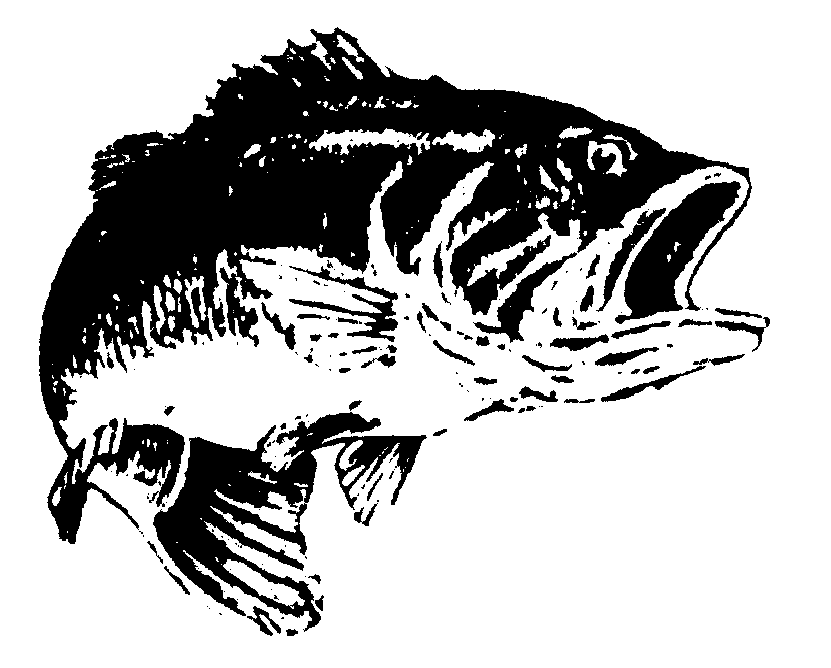 LINKS TO UPPER RIGHT UPDATED ON: May 12, 2007