NBC TRAIL 2003

TEAM FRANKS/SEITH

NOW HERE'S A FISHN' STORY... THAT DUE TO CONFIDENTIALITY JUST CAN'T BE TOLD. TAKE IT FROM ME THOUGH, THIS ONE IS A WHOPPER OF A TALE.

NEVER HAVE I FELT THE SATISFACTION OF HAVING SOMEONE EARN A SPOT IN THE BACK OF MY BOAT AS MY PARTNER HAS FOR THESE EVENTS. GREG BUDDY- YOU MADE IT- UNREAL!

FOR THE PAST COUPLE OF YEARS GREG PASSED MOST EVERY LIFE TEST I GAVE HIM WORKING UP TO THE FIRST 8 HRS SPENT IN A BASS TOURNAMENT. NOT ONLY IS HIS FUTURE BRIGHT- BUT THE BOY CAN FISH. CHECKS OR NOT- WE WILL ALWAYS BE THE WINNERS IN THIS TRAIL.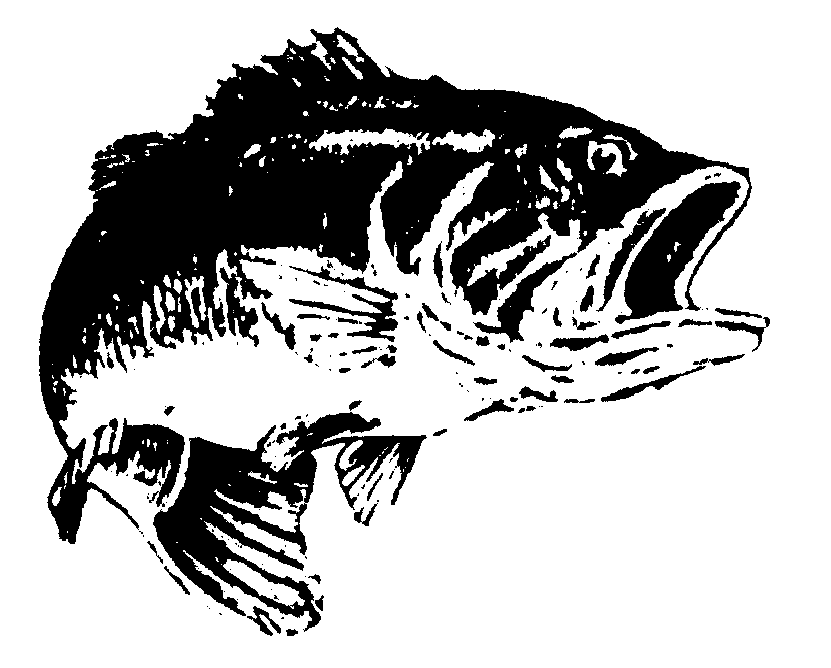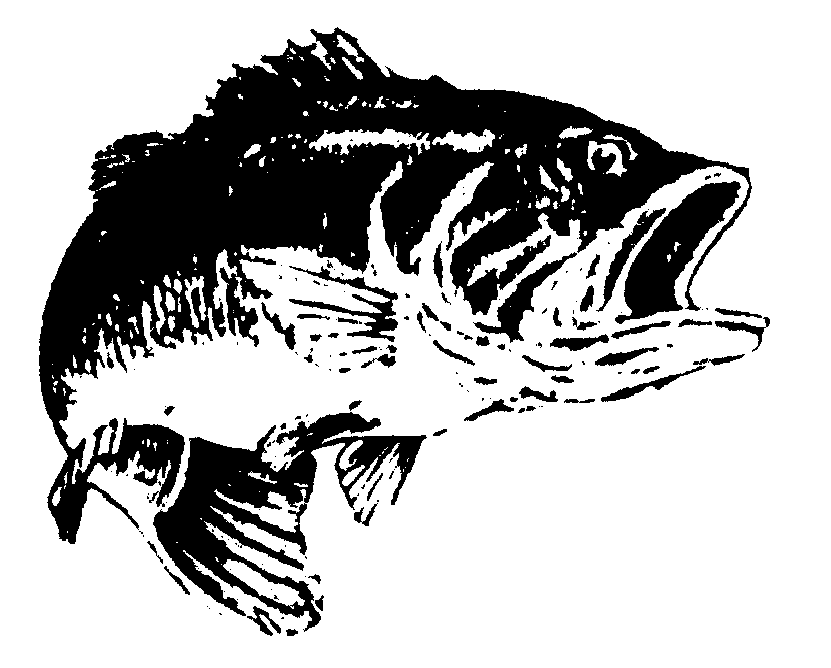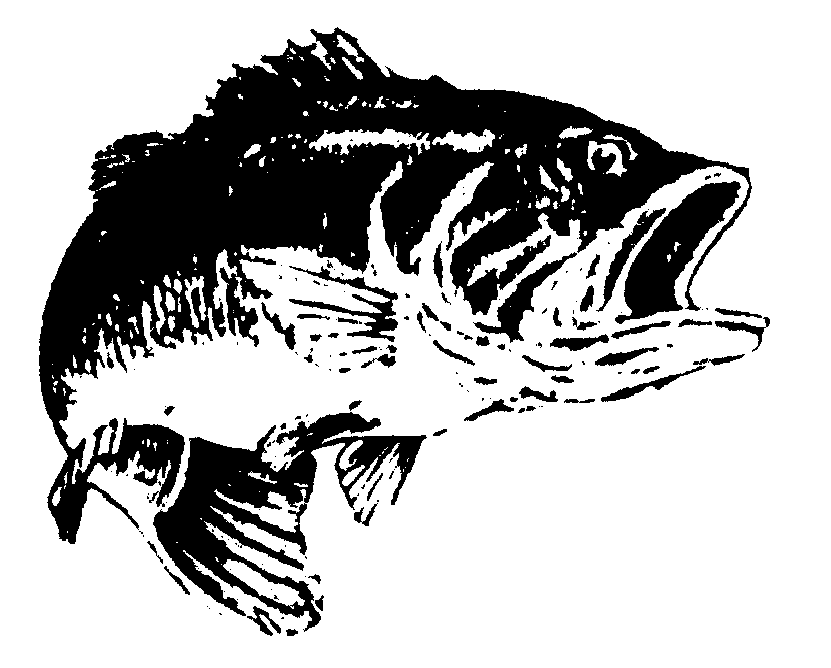 "GREGORY, YOU READY BUDDY???" --- GREG REPLIED WITH "MAN, I CAN FISH WITH NO PROBLEM...ALL DAY". ADMITTINGLY I WAS A TAD CONCERNED BRINGING AN 18 YEAR OLD NEWCOMMER TO THE SPORT ONBOARD. NOT ONLY WOULD HE HAVE TO OVERCOME ALL THE THINGS THAT GO ALONG WITH JUST STARTING OUT IN "PHASE ONE" OF FISHING, BUT HE'D HAVE TO DO IT IN HIS FIRST TOURNAMENT...AND WITH ME!!! (I'M KNOWN TO BE A LITTLE DEMANDING DURING 8 HR MONEY FISHN') HE GOT DROPPED OFF AT 4:30AM AND WAS RIGHT ON TIME, SMILE ON HIS FACE AND GEARING UP BEFORE I HAD EVEN POURED MY COFFEE. THIS WAS A GOOD SIGN. WE DROVE OFF BEFORE 5AM AND OF COURSE I TUNED UP A LITTLE KID ROCK FOR MOTIVATION. GREG GAVE ME THE "OLD BALD GUY WHO YOU TRYING TO IMPRESS, KID ROCK IS A SELLOUT HE SUCKS LOOK". AS HAD BEEN THE PAST COUPLE YEARS OF OUR ACQUAINTANCE I PAID HIM NO MIND AND TURNED IT UP A LITTLE.

WE ARRIVED PROMPTLY, CHECKED IN , SHOOK HANDS WITH SOME FOLKS AND WERE ON OUR WAY. A COUPLE OF GOOD FREINDS AWAITED OUR ARRIVAL IN THE WATER AND READY TO LAY IT OUT FOR GREG. "HEY SON, WHAT KINDA EXERIENCE YOU HAVE FISHN? CATFISHN' FROM THE BANK WITH A 12 PACK OF BEER- YOU READY?" WAYNE CORBETT ALREADY STARTING WITH HIM AND IT WASN'T EVEN 6:30AM. GREG MUST'VE BEEN READY... AS THE NEXT TIME WE SAW WAYNE AROUND 9AM HE LAID OUT THE FIRST FISH FOR THE DAY INTO THE NET! EVEN THE KIDS WORKN' THE MENTAL EDGE ON CORBETT !!! AS FOR ME - TO TAKE A BLANK OUTA THE BOAT , KEEPER OR NOT, WAS GEARING ME UP FOR A LAKE I JUST SIMPLY HAVE A HARD TIME FISHN' ON. ONE FISH FOR ME AT PORTAGE AND I'M HAPPY TO CALL IT A DAY, TAKE WHATEVER POINTS AND GO HOME HAPPY WHILE LOOKING TOWARDS THE REST OF THE YEARS SCHEDULE! GREG WAS PRIMED THOUGH. THAT ONE FISH MADE THE WHOLE DAY. CAST FOR CAST FOR THE NEXT 6 HOURS THIS GUY NEVER TOOK BUT ONE 5 MINUTE SANDWHICH BREAK. MOST IMPRESSIVE IS HE STARTED TO "PITCH" BAITS. "I LIKE THIS PITCHN' DOCK STUFF" HE SAID MIDWAY THROUGH. THAT SOLIDIFIED IT FOR ME - I HAVE A TRUE BLUE, IN HIS BLOOD, BORN TO FISH, NATURAL... PARTNER. WE STRUGGLED MOST OF THE REMAINDER OF THE DAY AS DID THE REST OF THE 97 BOAT FIELD, MANAGING ONLY 2 KEEPERS. THE COOL THING WAS HITTING ONE WITHIN SIGHT OF THE WEIGH-IN IN THE FINAL CASTS. THAT LESSON TO NEVER GIVE UP COMBINED WITH THE ALL DAYS' HARD "FISHN" ETHICS TYPIFIED WORDS I HAD SPOKE SO OFTEN THE PAST YEARS WHEN GREG AND I WERE ON OPPOSITE ENDS OF THE LAKE. WE BOTH WERE PRETTY EXCITED WHEN HE SLIPPED THE NET UNDER THAT LITTLE 12" GREEN FISH. NEVER EVER GIVE UP- IN LIFE OR IN FISHN'. ONE LITTLE FISH CAN MAKE A WORLD OF DIFFERENCE WHEN IT'S ALL SAID AND DONE - MARK THOSE WORDS. STAY TUNED FOR BERLIN IN JUNE.

QUALIFIER #2 BERLIN JUNE 8TH,2003.   NEVER HAVE I SEEN A GUY SO HAPPY. GREG HAD JUST GRADUATED HIGH SCHOOL AND HE WAS FISHN' HIS SECOND BASS TOURNAMENT. AS WELL, IN A FEW SHORT DAYS HE'D BE IN THE UPPER REACHES OF NOWHERE IN CANADA FOR A WEEK LONG ADVENTURE FISHN' OF COURSE. A GREAT GRADUATION PRESENT FROM HIS PARENTS. FOR A KID SO YOUNG AND ONLY RECENTLY COMING FROM A PLACE SO FAR I REMAIN ASTOUNDED AT HIS OPTIMISIM FOR FISHN'. HIS EXPECTATIONS ARE NOT TO CATCH A BUNCH OF FISH FOR THE DAY THOUGH, RATHER... JUST ONE FISH. THAT IS THE WAY TO APPROACH WITH SUCCESS IN MY OPINION, ONE FISH AT A TIME. GIVEN MY RECENT SUCCESS ON BERLIN I WAS GOING INTO THIS THING WITH A WIN IN MIND. I REALLY FELT IT. I WAS IN TUNE WITH WHAT WAS GOING ON AND HAD SOME GOOD BACK UP PLANS IN THE EVENT OF ONE PATTERN FALLING APART. GREG KINDA KEPT ME IN REALITY AND THE FOCUS WAS FOR A GOOD TIME. THE FIRST SPOT WAS A RELUCTANT ONE FOR ME AS I FELT A MORNING BITE WOULD BE KEY. THIS AREA HAS HELD BIGGER FISH THIS YEAR AS OPPOSED TO THE NUMBERS IN YEARS PRIOR. THIS ALSO COULD BE AN ISSUE THOUGH AS AN EARLY LIMIT COULD EASE THE STRAIN. IF WE DIDN'T MAKE THE RUN EARLY ON WE COULD BE SITTING STRUGGLING WITH ONE 3LBR IN THE WELL FOR MOST OF THE DAY. I ROLLED THE DICE AND AS USUAL WENT "BIG". WITHIN THIRTY MINUTES I HIT ONE NEAR 2 AND IN THE WELL. GREG WAS ALL OVER THE NET AND I WOULD'VE SWORN HE'S NETTED A THOUSAND BASS IN HIS LIFE. THE HOOK FELL OUT BEFORE I EVEN REACHED IN THE WEBBING TOO. "HERE WE GO GREG" BE READY. EARLY SUCCESS PROVED MY BIGGEST FEARS. THE NEXT HOUR OR SO SPENT UP FRONT YEILDED NOT ANOTHER TAP. I HAD GREG THROWING SMALL AND WAS SUPRISED HE WASN'T GETTING BIT EITHER. I WAS REALLY NERVOUS BY NOW. WE GEARED UP AND MADE THE LONG HAUL TO THE BACK. GREG SMILED AT 75 MPH RUNS AS HE DIDN'T GET TO EXPERIENCE THIS ON PORTAGE. WITH BUGS IN HIS TEETH HE GRINNED IN THE NO WAKE AREAS WITH ADRENALINE PUMPING."THAT WAS COOL" HE COMMENTED. PERSONALLY I WAS GOING THROUGH SOME GUT WRENCHES DESPITE GREG'S ENTHUSIASM. I WAS VERY CONCERND THAT I HAD LET ME POOR DECISION POSSIBLY PUT US IN THE CRAPPER FOR THE REST OF THE DAY. IT WAS NEAR 10 AM AND THINGS WERE HEATING UP, A BAD SIGN FOR A POSTSPAWN CLEARER WATER FLIPPER. WE LAID WITH IT THOUGH AND GREG BOLTED WITH EXCITEMENT AS HE FOUGHT HIS FIRST KEEPER EVER IN A TOURNAMENT. IN THE NET TO THE WELL AND A HIGH FIVE WENT TO THE KID. "THREE MORE GREG" A COUPLE LIKE THE FIRST ONE AND WERE CLOSE TO MONEY. HAD WE NOT CAUGHT A FISH THE REST OF THE DAY GREG STILL MET HIS OBJECTIVE AND PICKED THE BUGS OUT OF HIS SMILE FROM TIME TO TIME. WE MOVED ON DOWN THE BANK. SHOT ACCROSS TO START WORKING THE OPPOSITE END OF THE GOOD AREA, STILL NADA. I JUMPED BACK TO WHERE GREG HIT THE FISH AND AGAIN PASSED THE BEST PART OF THE BANK HOPING ANOTHER 30 MINUTES WOULD PUT THE SHADE RIGHT WHERE WE NEEDED IT. STILL NADA. REG LAID IN THERE LIKE A PRO THOUGH. ME ... WELL .. MY ENEMY WAS COMING AROUND. I WAS TALKING TO MYSELF AND NOT REMEMBERNING WHY I WAS THERE. TO WORRIED ABOUT A STUPID CHECK AND A LITTLE GREEN FISH I COMMENTED TO GREG SOME NEGATIVE NONSENSE ABOUT OUR SUCCESS. GREG REPLIED WITH A "NOT YET, AT LEAST" REMARK. I KNEW THEN AT THAT MOMENT THIS 18 YEAR OLD PUNK WAS SMARTER THAN I. A NOVICE BASSFISHERMAN, A KID WHO HAD HATED ME FOR MY CONSTANT FORCEFUL OPTIMISIM, HATED MOST EVERYONE AT ONE POINT FOR THAT MATTER - TOLD ME HOW IT WAS IN FOUR WORDS ... "NOT YET AT LEAST". SON OF A DOG HE WAS RIGHT. THERE WAS MORE THAN 3 HOURS TO GO, TWO FULLY CAPABLE GUYS IN THE BOAT, AND IN A KICK ASS AREA OF BERLIN (NOTORIOUS FOR NUMBERS TO TURN ON IN A SMALL AREA). GREG BROUGHT ME TO LIFE AND I SLOWED DOWN AND CONCENTRATED. WE FINALLY APPROACHED THE GOOD AREA OF THE BANK I HAD GUARDED AND SAVED. RIGHT WHERE IT SHOULDA BEEN, RIGHT HOW IT SHOULD BIT, AND RIGHT WHEN WE BOTH KNEW IT COULD HAPPEN IT DID. MY LINE SWAM EVER SO SLOWLY TO THE BOAT. GREG WATCHED ME REEL UP TO THE FISH. FEELING LIKE A PRO I LEANED INTO IT ON MY TOES... "F....I....S...H...." DRAG RIPPED OUT AND 3 SECONDS WENT INTO SLOW MOTION - GREG SHOT TO THE FRONT OF THE DECK AND AGAIN WITH PRECISION MASTERY LAID THE NET UNDER A NEAR 4LBR. "THATS BIG BASS TODAY GREG!" I EXCLAIMED. NOW GREG WAS READY TO WIN JUST AS I. TWO LITTLE 12" FISH COULD PUT US IN THE TOP. ONE 2LBR AND A KEEPER POSSIBLY A WIN. TO KEEP IT SHORT HE AND I FISHED WITH ENTHUSIASM LIKE NEVER BEFORE FROM 12:45 ONWARD. WE HAD A BIT OF ANTICIPATION WITH EVERY CAST THAT IT WAS GOING TO HAPPEN. I RAN HIGH AND LOW FRONT AND BACK, EVEN RESORTING TO A "SMALLER" APPROACH FOR THE KEEPER FISH, BUT WEIGH-IN TIME HAD COME AND IT WAS OVER. TO MY SURPRISE THERE WERE TWO BIG BASS PLAQUES GIVEN TODAY. NEVER HAS SUCH A THING BEEN MORE APPROPRIATE AS GREG DESERVES A WALL HANGER SEEING AS HE CAUGHT THAT FISH MORESO THAN I. IN THE TOP 25 OR SO OUTA 92 TEAMS GREG WENT HOME WITH A BOX FULL OF NEW GRADUATION LURES FOR CANADA, A PLAQUE AND A VOTE OF CONFIDENCE FOR HIS FUTURE LIKE I NEVER HAD BEFORE. OUR CONVERSATIONS THAT FINAL 3 HOURS OF FISHIN' LED ME TO BELIEVE THAT NOT ONLY WAS HE BECOMMING A "BASSMAN" BUT ALSO MATURED. HIS INSIGHTS IN TO HIS CURRENT LIFE SITUATIONS REFLECTED AGAIN BACK INTO OUR DAYS FISHING- "NOT YET AT LEAST". WHEN THIS BOY MAKES IT BIG I HOPE HE SPORTS OLD "MR. FRANKS" A NEW BOAT. NEXT EVENT MOSQUITO JULY 27TH - IT'S ALL US.  

JULY 27 MOSQUITO QUAL #3-- Prefishn the day before had you asked me if we'd make money today I would've quickly responded with a "yes". I let numerous fish run away all over the damn place the day before in several select areas I usually don't even look at this time of year. These fish were on- they would grab my bait and take 20 seconds worth of slack from my reel a few even allowing themselves to be pulled up to be seen- all were 2-4 lbs. I figued there was no wrong to be done here. The bite had got hott and Mosquito was going to go home in our pockets. We started the day in a mix with nearly 8 other boats. None though was threatening the three tress I planned to key on first thing. Most all my run fish were in this area and I figured a quick pass for active fish then a back down and slow approach could yield the winning bag. We hit it and nada. I panicked and went crankn for a limit. The waves were tough in this area and Greg kicked back in the middle of the boat and unhooked fish after fish once we pulled up. This was truely a team effort and Greg graciously conceeded his fishing time for the team. After 5 or 6 fish we snuck one out that measured. Onto our next spot I quickly yanked yet another 13" fish out of a point of weeds that was nailed with the wind on a spinnerbait. Greg was right where he shoulda been and fast with a net. We felt a tad better early on and figured three more fish flippn wouldnt be a problem. We kept making circles of flipping cranking and spinnerbaiting till I couldnt stand looking at the same water anymore. I pulled out and started fishing most anywhere I have never wet a line in Mosquito. We got on two trees and I told Greg we could fill our card right there. Another small keep came onboard, then it started to happen. Next few casts and I set into a solid squito fish of over 2lbs. Right into the limb the barb went and the fish thrashing about. Unpegged she came. We pulled to the next tree and almost immediately hit another solid fish just under 2lbs. Now we were getting somewhere. A pattern was emerging as a front grew ominously above. Anticipating the bite to turn good we put in on for another biteless hour and returned home with a fish shy of a limit. I got scared today against the fish. My goto spots became ignored and I quit them way too early on out of desperation. mentally I blew it today- for the fishn at least. On the other hand Greg was growing as a tournament angler before my eyes as well as into adulthood. Thats why we are out there- to get better- share each others' company- and hopefully show Greg all the wonderful abilities I spoke of for years right before his eyes! He still thinks I am a liar!!!

BERLIN  8/2/03 - The night before this event my other partner Ken had called me and adamantly told me to change the game planand go flip up front in the morning. Being a fan of positive energy I did just what he suggested and guess what - he was right. Greg and I hit a fish exactly within 10 feet of where Ken had suggested to start. A good Berlin fish too for the blank out of the boat early fish. Greg started to become a beliver after this. The boy was again right on the net like a prospartner. So filled with positive energy, so confident especially for a new tourney angler, and just the fact he's still in the boat was making me believe today was the magic day. It would all come together for us and Greg could then understand all the stories and that feeling you have with a solid limit in the first part of the morning. Welp- Greg and I then woke up and by 2 oclock hadnt not one other keeper fish to pave our way. It was time for a good razing on Greg and I decided it was all his fault that we suck! He took it in good stride and has promised that all the bad luck he seemingly has had since our aquaintance would be gone for the final event on ym home water of West Branch. Now I really gotta prove something to this kid!!!! The deal remains- a job and a drivers license inorder to secure a spot for our last event. Last I heard Greg was taking care of business! Looking forward to him driving to my house in the morning SO I DONT HAVE TO TAKE HIM HOME AFTER HAVING ALL HIS CRAPPY LUCK IN THE BOAT WITH US ALL DAY!!! I think things are going to turn around for us on WB- hope he doesn't have to work that day!!! Stay tuned!  

WEST BRANCH 9/6/03 - Somehow we made it. The last event of the year and Greg remained in the boat. He met my challenge to have a licence in order to drive to my home in the morning and as well had a full time job that paid more than than most 18 yr olds could dream of. I couldnt have been prouder for someone. Just a few days prior the man who taught me how to fish had passed away. On my long journey from the southern regions of Kentucky I thought about what all I had learned from my grandfather and just how much of my life had changed simply because he took me fishing regularly. Having Greg onboard today helped refresh my insights to what it was all about. Our experiences this year has resulted in not just trial and errors during a tournaments rather learning experiences for our lives. It's a time to forget about problems of life and focus on the here and now while chasing an elusive green fish.. all while in the beauty of nature. By this final event Greg was reaching this level of fishing. Not just tossing a line and wishing for some "luck" but becoming in tune with his surroundings and what was happening beneath him. I watched this boy develop a pattern today and was able to express where the fish were and why. We started out with a good number 7 draw for takeoff. The fog resulted in a 30 minute delay though and then a blastoff of idle until clear. I told Greg we'd have to forego the game plan and start right at the ramp where we took off from. By the time they had called out to boat number 30 Greg put our first fish of the day in the boat! At boat number 60 the old guy managed another keeper! Win or loose thats a story that I will never forget and neither will Greg! We moved on to various laydowns about the lake that traditionally holds fish during drawdown. The water was high though and I wasn't sure of it's success. Greg laid with my instructions though and dredged a shallow running crank over the tops of tree ends and was putting a hurt on me. He kindly reminded me what a team effort was and forced me to take action. After a miserable run back into the no wake zone I remarked to Greg we should return to the areas where he caught some fish. He looked at me with a smirk like "no kidding". Upon our return I managed to help the team a little with another small keep. Greg then would bend periodically to the water and grunt "fishon" waiting for some horrible net jobs from the guy up front! This was our first limit and Greg got to experience this thing I had spoke of (being a big bass guy and all!) so frequently called culling. After yet another poor lesson on my behalf of having fish all within 1 inch of each other and strewing them about the boat attempting to cull Greg became as confused as I did! We marked some and I figured for sure I finally had it right.  As the hours closed near to the final mark Greg had hit another fish to cull us out and I told him to toss the fish in the other side of the livewell. He was uncertain of my choice and held the fish tightly over the side with "are you sure?" - The boy was right again- we checked the fish and low and behold I messed up by putting a larger fish nearly back into the drink! Thats what good partners are for !!! We managed a great day of fishing for a declining fishery, Greg caught many fish, a good lesson in culling and off to championship waters at the end of the month. 5 fish 5.27lbs before a dead fish penalty and a near close to a true success story for all.

CHAMPIONSHIP TAPPAN LAKE 9/27/03-- Not having been to Tappan for over a year now my sights remained focused on a win. Not a check or a top spot but a win. I firmly believe that prior to doing well in something there is always a preminition if you will of the event to occur. This is especially true in bass fishn it seems. I told Greg about this intuitive feeling and he expressed having similar feelings all week prior to today. My little time spent on tappan has been one of two things- very well or a blank. Out of about 6 or so events ever on Tappan I have managed a 3rd ,2- 4ths , 6th and two blanks. Two of the finishes were just shy of a flat out win as the weights were never with a limit, just a fish shy. Confidence was soaring and I had a good game plan. Greg's life was flourishing and I really felt the vibe that the cinderella story was going to be capped off with putting this boy in the starter boat the championship offered. It was fate- it just had to happen! Greg and I started solo near the launch right where I wanted to be. We worked up and down high and low slow and fast- no takers at hole #1. A quick run and check to hole #2 showed 7 or more boats on top of the area - we quickly pulled out and went pitchn the best wood I have in Tappan. The water color was perfect for us, the area free of others and we hit it hard working it perfectly- nada. Onward to hole #4 the seemingly holds the "kicker" from past events. Not a budge in our lines. The rain that never had stopped by this time was getting stronger and our souls were getting somewhat tarnished by this first 3 hours fishn. Greg grinned from behind his winter waterproof gear and said "itll happen". How a pure bred rookie could stay so focused during this time of trial is beyond me. Cast for cast he laid in there doing exactly as I told him to do. He kept reminding me that it was my job to put him on fish and his to catch them I just had to hold up to my end of the bargin. We went back into what is known as the "mudd" and pulled out with my mainstay pitchn while Greg gently rolled a blade around laydowns. The rain started in buckets and by the end of our stretch I was starting to question my abilities. I have had a very very tough past couple of weeks fishn anywhere. The fish Gods have frowned upon me and then my mental game just totally shuts any hopes of recovery down. But not today. We regrouped at the churchground riprap- took off our wet clothes replaced with warm dry sweatshirts and stayed focused varying techniques and then back to flippn wood back in the cove. Not a bump not a tap not diddly anything. Back to the start point and then further into rip rap areas- fishing solidly with good casts, presentations and still some glimmer of fate shining upon us. The shorter version- a blank. Not for any reason- just a blank. I could come up with some good excuses I guess- no prefishn, the rain, the cold, etc- but it simply wouldn't be true. My better experiences this year have been without even seeing water I was fishn before the event and in the cold and the rain. We worked an awesome game plan with a huge variety of fishn techniques at each location. It just wasn't meant to be today and I have come to terms with it. The reason though for my peace lays in what Greg asked near the end of one of the most challenging days in 2003 - " Are we going to fish next year?" Here we are with sopping wet prunning hands, shattered dreams and no fish for nearly 8 hours and the boy hits my heart with a desire to come back in 2004. He approached me about it. That is what it is all
ABOUT
-  fishing changes lives folks. It creates memories. It builds character. Greg and I will forever be friends. Maybe not remembering the astonishing feat of our pairing then winning the grand prize in the championship, but staying in the boat together through thick and thin and helping each other grow as humans on this earth. Spend 9 hours in a boat with someone trying to catch a green fish you tend to experience struggles commonly associated in real life. Picking each other up during the lows and sharing the highs can be more rewarding than an 8lbr. See you in 2004 Greg. It has been one of the finer moments of my career to know your life is well and focused in the  right directions. Sharpen your hooks son!