X-SERIES 2003

TEAM OF FRANKS/CORBETT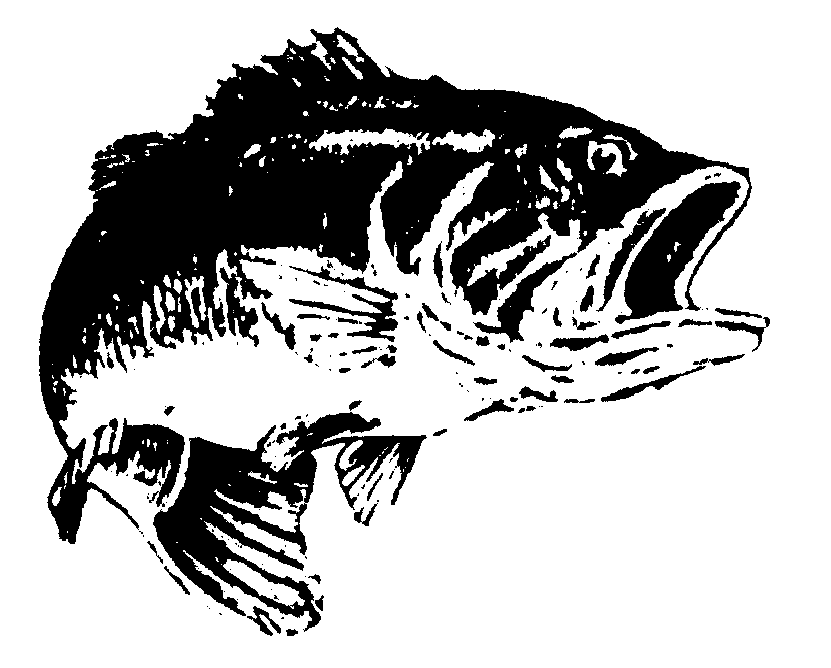 WAYNE AND I LEFT THE LADO RAMP THE SATURDAY PRIOR TO THIS EVENT WITH BIG GRINS AND TIGHT LIPS. WE BOTH KNEW WHAT WE PLANNED TO DO ON MOSQUITO LAKE APRIL 27th. WE DIDN'T EVEN NEED TO DISCUSS IT. IN THE PREVIOUS TWO WEEKS THE EXPERIENCE OF 3 AREAS HOLDING OVER 50LBS OF FISH THAT WE KNEW OF TO COME TO THE SCALES WOULD KEEP US STEADY. DESPITE A 107 BOAT FIELD- TWO TOURNAMENTS THE DAY PRIOR- AND ALL THE PRESSURE THE AREAS HAD RECEIVED,WE WERE STILL CONFIDENT THAT IF WE STUCK IT OUT THROUGH THICK AND THIN IT WOULD HAPPEN. JUST A WEEK PRIOR I HAD MADE A POOR CHOICE TO RUN AWAY FROM THE SPOTS AND CHASE A MILK RUN THAT MY GUT TOLD ME TO FORGET ABOUT MIDWAY DURING THE RUNS. THIS TIME WE WERE SITTN' TIGHT PLANNING TO GUARD AND DEFEND ANY SPECIAL POCKETS WE FELT WERE THE SURE THING.

The morning arrived and we hit the water with the rest of the weekend warriors. Anticipating a huge cluster of a mess we got there early and geared up. I must say for so many teams in addition to other boaters the day went smooth as silk from start to finish - applause to the directors! Anyhow we hit #61 for the day and didn't mind the extra 20 minutes to fish with this flight number- the later the better. We ran straight to our spot finding company with not one other team!!! We both sensed a relief of a crowd and were almost cocky with our demeanor the first two hours. Then the third hour hit - still not a tap on either line. "Hang in there - it'll happen" I told Wayne. Pop- from a spot that had produced a fish 3 weeks ago I hit the blank out of the boat at around a pound and a half. We only faced one other boat as the one passing us chased themselves away with the enemy reporting to us all the fish had been caught from the area the days prior... hmmmm... these guys are our best friends! We heard them move on around the bank talking to apporaching boats and speaking of the areas demise. That team singlehandedly sent three boats in the opposite direction!!! What more could we ask for!!! The first fish was in the well and the team working the other direction was scaring most others away!!! But then it happened- our enemy jumped right in the boat with us. The team who had been approaching us was face to face about 20 feet away- we watched the guy in front pull out a solid 3lbr from behind the messes. Ouch! We pulled it together with ourselves in the belief the bite was turning on. As this team and us met we spoke gently- we both tried to BS each other away- thenwe all smiled and knew not one of us wasn't full of crap! They had prefished the area and wacked them- we shared our success stories quietly and started to pass- just then the guy in back of the boat lifted his rod with a 3.5 out of the water- another ouch!!! We blessed them and went on our way thinking surely this was the moment- in 10 minutes 3 fish were pulled and they were of the same quality as previous. Working down the entire stretch it never showed itself. the thoughts of 6lbs of fish yanked out right before my eye was putting that hole into my stomach and a decision had to be made- should we stay or go - we stayed. Moving to the first mrning hole within the general area we started on the wood edge - RIP - swing and a miss - a toss back and this time I put the 2.5 in the well. Now we could concentrate - leave the enemy on the other side! As we worked into a cut another boat picked a mid bank area to start working in about 50 yards from our direction. We knew this was how it was goig to be with this kinda traffic and were prepared to fish right behind them. Suddenly the team put a horse in their boat that later was seen to weigh over 4lbs. The enemy returned to us - we created it- we fed it. The pit in my belly turned more into a hole once I finally sat up with a choice to abandon the game plan and go work wood up North for the remaining 3 hours. I jumped in the drivers seat and turned the key - nothing. A couple of more turns and still- nothing. Our enemy proceeded to grow from watching a nice limit of fish come from under our noses to not having any power to run the big engine- and worse- the areators- they went down with the dead battery too. The next 45 minutes Wayne and I grumbled around with a cheap pair of pliers and resuscitating the fish, putting a quick fix to the problem and praying the troll batts held out. I turned to him and said "It's a sign- it wasn't meant to be- the afternoon bite is going to happen here just like last week."  He believed it- I believed it- we smiled and joked around for the final hours having the best time we could - it just never happened. 5 bucks later that got swung from one side of the boat to the other on the "5lbr. styled" hooksets left us with a broken heart - 3 drowned batteries and some work to be done at home. 3.99lbs, for 41st outa 107. We none the less ended the day with a handshake and a congrats to one another for remaning ever so pleasant during such trying times. We did our best- held to the game plan, whether by fate or chance, and removed the enemy from the boat several times during the day.Sometimes that is about all you can do- smile,shut up and fish. Beats the snot outa yard work!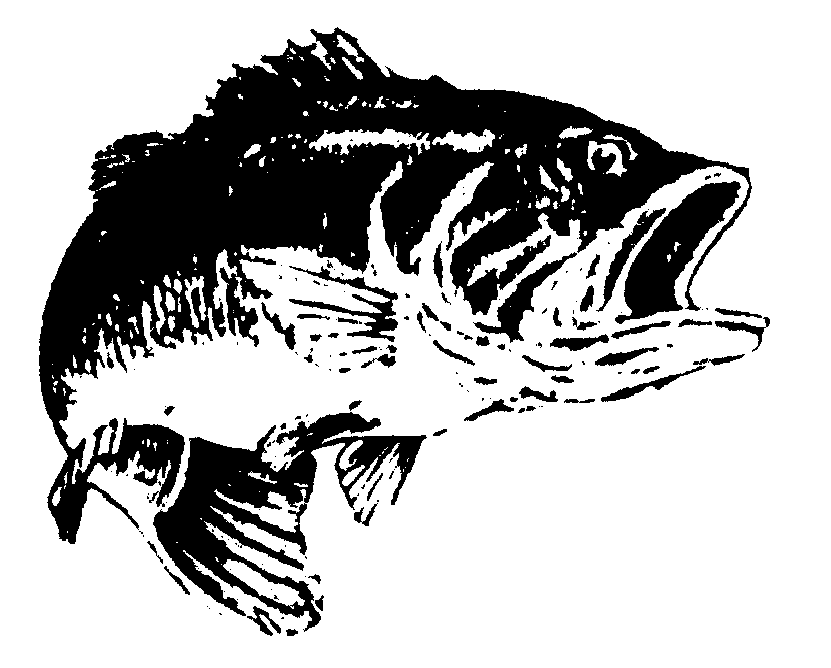 PORTAGE LAKES 5/18/03 QUAL#2--- MY MIND WAS CLEAR AND REFRESHED AFTER HAVING SPENT THE PREVIOUS DAY WITH WAYNE AND TWO OTHER BOATS SLAMMING 4LB SMALLIE CHUNKS ON THE CENTRAL BASIN OF LAKE ERIE. I WAS READY FOR PORTAGE AND TO GET OUR BUTTS KICKED. IN CASE THE READER HASN'T READ MY OTHER EXPERIENCES AND FEELINGS ABOUT PORTAGE, LET'S PUT THINGS SHORT AND KIND - IT'S A HUGE CHALLENGE FOR ME TO BOAT A SIMPLE POINTS FISH ON THIS LAKE. THE TRANSITION FROM GROWING UP FISHING LARGE SOUTHERN HIGHLAND IMPOUNDMENTS THEN FAMILIARIZING MYSELF WITH NE OH LAKES WAS DIFFICULT ENOUGH. PORTAGE THOUGH IS JUST LIKE FISHN' IN A BATHTUB TO ME AND I REALLY HAVE TO GET MY HEAD ON TIGHT PRIOR TO ENTERING HER WATER.  

I I hadn't been on Portage since NBC event couple weeks prior. Even if I had the urge, I would never force myself to take advantage of an awesome spring day to spend afloat a bunch of canals and multimillon dollar homes. So I did the next best thing - call Joey Reed! Normally when Joey and I talk it boils down to a deciphering of 2 hrs worth of BS and vice-versa for him. I also fish by two personal tournamnet rules #1: stick to the game plan #2: Never ever fish another guys pattern. Number 2 is not so much outa respect, but moreso, I have found nothing more than problems doing it. First the guy always acts like you owe him for the next five years if you manage to pull one of "his" fish, second even if you do fish the pattern/area it usually doesn't work out and you still get the guy saying at the ramp "he caught all those fish from my hole" - this is almost exclusively why I don't spew or listen to extensive "dock talk". There could be some irony here given the nature of the website, but ultimately what I speak of is just that..."dock talk". It'll kill most every angler out there from the onset of the morning if you can't effectively cope and usually comes from someone with their name on their outboard and iron on patches all over a shirt they bought at Gander Mountain. But Joey is a little different. He and I grew together through the ranks and for the most part are nose to nose with our quests locally. We were partners at one time, but way too much alike to be spending much time in a boat together. We still lie to each other almost daily during the season trying to trump each other' mental edge. Seems like the past couple of years one of us is always rubbing it in at the ramp when one check clears and the other goes home. But today I gotta give credit where credit is flat out due. Joey, thanks for the help on Portage. We followed our rules by running straight back to Miller early in the am. Joey advised against it but I was steadfast with the game plan. After having big fish smile at an early morning topwater in the clear waters I managed a 13"er outa the lillypads on a scum frog. We fished around like we'd planed for the next hour or so and moved straight to the area Joey promised  the better fish to be locating at. We made one pass around and nailed several warmouths from docks. I could tell Wayne was getting as anxious as I and waiting for another reminiscent end to another day on Portage. I react by getting quiet and bossy, Wayne, he ties on a dog turd and takes corn nut and pop break. When my partner sat down with his rod out of the water the second time I knew I had to do something. He was at the same place I have been so many times on Portage. You just can't believe the juvenile approach following behind the last 50 boats that fished the same exact spot could produce a fish- but it did- and it was a 2+ lbr. Wayne dropped his nuts and almost disappointed himself with a lethergic net job- the second swipe was right on the money, poor guy beat himself up pretty bad despite putting the fish in the well. As if God himself opened the sky, the sun peeked out from the clouds for 30 minutes. Wanye's rod was rerigged Portage style and making more cats than at any time during the day. We turned back to the innocent looking area the "big" fish came from and "pop" I hit a 14". Keeping the same style bait but changing color we made another pass and within 30 feet I managed another 14". We were simply giddy at this point. A tough day on Portage, size is relative in terms- a couple of 14"ers and a 2lb kicker you're doing very well. We talked to several passers by and were getting the word back that things were as rugged as anticipated. The sight fish bite had to have been all but gone due to the water color and weather and the bigger fish bite was just not happening. "Wayne buddy we can do this" ... "couple of fish like that bigger one and were in money". We had turned at this point back to the spot and right smack dab in the same 5 foot stretch Wayne put our final keeper onboard another sister 14" fish. We both knew that getting rid of the early morning small fish could make or break at least a return on entry fees, little did we ever think we'd be in this position. Then it happend. The back of the boat jiggled as I heard a solid wiffing hookset, Wayne's rod went double and drag was singing, "fish" he reported in a low slow motion tone. I dropped my gear and found myself rubbing his back with consolation as opposed to victory. The money fish left a 3lb plus roll the size of a washtub in the water and Wayne in despair, right in front of the tournament Director himself none the less. Not just an oppourtunity to put weigh in the boat but also to take a mental edge and braggn' rights over Victor himself. I busted his corn nuts for the next 2 hours or so (as I am trying to do so now!) trying to levitate the moment for the next big bite.I even made him tie on a non Wal-Mart hook and gave him one of my "pro" hooks.  A few thousand shellcrackers and several smaller bass later we returned to the weigh-in. A little grumpier than what either of us had previously experienced with one another, but still in a light mood. Wayne commented later in the day "you're always right aren't you" - to think it took him 4 full fishing trips to figure this out! Of course I am always right! The weigh-in revealed less than a 3/4lb pound spread to our 6.72 lbs and a check. Get in the eights and you were in the top 5. The thousand dollar big bass was a mere 3lbs.We had a limit at Portage though. That in and of itself is downright unreal. To get greedy for anything beyond that is as silly as someone "prefishing" Portage on a sunny spring day. 17th or so outa 110 - I'm still smiling.     

6/15/03- BERLIN- Trying to go from memory  things can be tough to remember Berlin. Wayne and I started the day with pretty good anticipation as prefishn I had done and recent tournaments I had fished suggested we might could pull it off. I anticipated and early bite and instead of wasting areas up front in hopes of an early kicker I opted to make the run to the back right in the start. Prefishn revealed the river current was pushing nasties into some of my spots and I was unwilling to fish the slick scum covering some of my holes. We started on nearby clearer areas and some specific spots I really thought could make a quick limit. For 3 hours we struggled. I was quiet and Wayne was verbal. The stress was eating me up as I really had hoped to follow through with some consistency for egos sake and was disappointed with myself that what I thought should be happening simply wasn't. We moved on down into mid portions of the back and hit some of my other "better" areas- still not a skinny fish to be found. The water was still high but dropping- I really figured them to be on the outside edge and not in the back of things. Wayne suddenly changed our success with a good 2+ on a jig. Fish were right out from things like anticipated. We turned and worked the area back and bang Wayne pulled another 15'er! Now we were doing something- at least I thought! We went back to other areas previously worked with a little different approach- nada. By afternoon I was beat and my enemy was full blown. We moved up front and I picked up a miserable spinnerbait in hopes of a small 3 fish. We worked up front the final two hours and luck had it I pulled a keeper and right in the final minutes a 2+ on my new crappie bait. Despite the original disappointments and tough anling for our team the final fish kinda spunked things up and kept us in a good hunt for points for the year. The weigh-in revealed something I never thought. Two of the top 5 teams I had seen making milk runs to the far back reaches of flodded waters. Bigger fish were ineed still back in the messes- I didn't figure that out until it was too late. I'll know better next time. A good flipper should never be scared of skinny waters that have been flooded for as long as they have been. Kinda wanna kick myself.

6/29/03- Presque Island - Wanna talk about kicking yourself- Wayne and I and my buddy Bruzer prefished the day before- I hit 6 fish back to back in the morning wating for Wayne o get his licence- all largemouth, biggest at over 4lbs- right at the ramp too!!! We spent the next 7 hrs or so running big water to get on some smallies we struggled for 7 hours too. Finally with some bouys and GPS plotting we sat up on a small ridge and caught many many smallies on each drift. The last couple hours were downright FUN !!! I figured it would take a 5lb average to win and our top three, although not all in the boat, woulda put us over 14. We planned to run the area and fish it all day as we had nothing else unless we ran back to Ohio waters. My lack of big pond drives scared that away from me and I was hopeful we could make money on the ridge. We drove home (firtst mistake) and I spent the next couple hours getting ready for the big day. Respooling several reels- getting all my tubes ready- clean the boat- laid out my lucky outfit for the am even. The next thing I knew I woke up at 545am- the tournament was at 6 and I was still inOhio. The answering machine blinking with cheery calls from Wayne. Second time I have overslept a tournament in 8 years. A bad time to do so- Wayne hasn't called since!!!! Wayne buddy can you ever forgive me!!! Youll be back- especially after my recent success on Championship grounds of Chautauqua! How's 19lbs for 5 fish! Well see-

7/27/03 Ohio River- Pike Island - Wayne and I made an agreement way back in the winter that most likely he would be fishn the river solo as another trail that I was committed to another with was fishing good old squito the same day. Wayne did his job by  going down there and boating a solo fish. I couldnt help much even if I was there. The river remains a place of extreme challenge for me. I spent one summer month two or three years ago fishing the pike is pool traveling everyweekend the long journey as an attempt to assure a spot in the Salmodies championship- I think I managed a total of 5 or 6 fsh in several trips and we blanked tourney day. I can catch fish in other pools- not do well!... but catch fish. Pike is tough without locking through and Wayne did well to get out points seeing how we got the big zero for our no show at Presque Is! Good job partner!

8/24/03 Mosquito! the waters remain high high high for this time of year and we were pretty pumped for the shallow skinny pitch at squito. Back it up with some cranking routes and we we assurred a limit. That indeed is what we did. We laid with a series of runs encompassing several other spots that I normally won't touch due to time constraints. We made a run up North after knocking down 3 flippn fish early and crankn the other 2. Nothing big but one that wouldnt need culled out for a win. As we swithced gears over and over going from a variety of fishing styles at each particular spot within a spot we fished clean and in teamlike fashion except once. Both Wayne and I missed a stubborn biting fish about 2 or 3 times each off the same tree. We never got a great look at him other than the swirl he left and the straightened out hook he finally left Wayne with. We were culling here and there as the day grew on with an inch on top of our 13"ers. We hit several same spots on the way back down to the South end weighin and finally approached within 75 yards of checking in. I was pretty stressed knowing that by now one decent fish would get us in money and two could put us in plaques. One decent and a big one and it could be even better! I had gotten into a poor rythm the last hour kinda struggling about and being sloppy with my presentations. When we approached the final tree on the final bank I took a big breath and told myself to slow down be deliberate and simply pray. I tried to invision making something happen and with just minutes to spare my line finally moved toward the boat. Wack into it and a God awful rush of green lept straight into my trolling motor- "FFFFFISH" I cried as I could only see disaster in the future. Wayne popped front side and patiently executed a perfect net under our biggest fish of the day just as I horsed her from the reigns of propellers and wiring! The hook nearly fell out once aboard and we fished with greed for the next 5 mintues hoping to pull another hailmary. Happy with such a final fish and saddend with not making more of what we worked so hard on the whole day we managed over 8lbs to make a 6th check and pay for the championship in 3 short weeks. This was a great day all in all catching fish throughout and making Wayne finally work the net pretty consistantly! I owed it to him from earlier this year! The conclusion for the year is 21st overall.Pretty satisfied with this cgiving all things considered. Had I been a little more committed to strictly this trail and getting my ass out of bed we shoulda coulda woulda been in the top 5 overall. Thats fishn' and thats also how the other 20 teams were ahead of us at the end - preparedness, not to mention better fishn! lol. My biggest enemy got me this series. Off to Chatauqua!!!! My prediction for NY -- 37lbs wins it for the 10 fish two day total. I believe in my heart of hearts it can be us. Why would you even go out and fish if you didn't think it could be!!!! I have a secluded tight bite going there and improved on areas within areas during the summer from last fall. 19.4lbs day 1 -17.6 day 2 !!!!????? Well see!!!! This writing is ocurring just as I walk out the door to pick up Wayne. Hero or zero move! What the heck well have 40lbs!!!!

CHAUTAUQUA CHAMPIONSHIP 9/13 &14 -2003 *** Here we were and for the most part it seemed flawless. I recently did some work on my outboard hopping it up a bit and removing some of the issues that often lingered in back of my mind on the water as well as stepping things up a little with a new 4 blade prop that sat idle in the garage for most of the season. The gear was tight, reservations made and I actually had a little extra money for this big weekend. Wayne and I decided to get to the lake early on Fri and pound out what we could prefishn. I didnt sleep at all thurs and made the 3 hr drive striaght there by 6am. We were on the water by 7 or so after a short delay for directional stupidity. We made the run straight back into the river  and decided rather than trying to find new big waters wed prefish sticking with what I had and hopefully expanding on things a little. The game plan included letting most all fish run and not setting the hook on any of them. As far back as we could go tot hte very head of the river right int he middle of the city lay 3 culverts. The entire lake drained from these 3 holes as the construction project carried over from 2002 in the building of two bridges. Last year I had prefished this area and by the time I was done the workers had all stopped working and gathered with amazement with me as to what was going on right under them. I hit over 10 fish that day between 3-5 lbs by cranking the culverts. I would take a bomber 6a in a crawdad pattern and let the lure run into the pool behind the slackwater. Pulling the bait to precise points then letting it float into the eddy was like feeding lions! It didn't fair as well in 2002 during tourney time but ended up producing some fish that we weighed along with the river flippin fish. During the summer Ken Begue and I had doen the same with caution but used plastics to be a bit more specific to the areas. My first cast or so with him resulted in a 4+ smallie. We fished the area that day around the mouth of the culverts pretty good and confirmed fish were present all about the area. When Wayne and I pulled up I was braggn onward about how great a spot it was etc etc along with the story I just told above. BUT -- things were about to change right before our very eyes. A large backhoe had started filling in the adjacent side of the bridge with large rocks and was slowly moving out into the middle of the river. The culverts of the past were stagnant and there was no current. I hoped to find that the fish relocated around the vicinity of the main flow and we hit it hard with minimal smallie success- fish were there but they were little. We concluded that despite the chain of events the new culverts going to be in place could get hott as the tourney drug into the second day and a worker advised they would be there in the am. We pitched plastics throughout the river the rest of the day letting most all fish run. The river was stagnant and only where we could find current turning from deeper water could we get bit off the wood. We marked some of the areas and moved onward for the night with a gmae plan to return to the culverts first thing day1. Day 1 we did just that and were confronted by the workers to leave the area as they continued to dangerously work nearby our "new hole"> I had managed early on to talk the foreman into letting us cast into it but I accidently let the boat slip into the current and carry us into their work- they threw us out- rightfully so. We managed two good casts or so in the area and I had one of those big fish hits during that time- the current is so swift there you had to be set just right though to get on em and I missed him. With our heads hung low we were told the following day they werent working and by this time the entire road was now established totally cutting the river off- maybe tomorrow it would be our sweet spot. We went onward about the mid parts of the river concentrating on several portions of the river pitchn. We managed a small limit of about 8lbs with our first fish a near 3lbr comming from the exact log I had let a good one run the day prior. I was mentally in shambles with the culvert experience and had to face reality about the state of the river and fish being there. We pulled out around 1pm or so having fished to the mouth and I voted to find new waters. I was familiar with some docks in the mid North end and we went experimenting out of desperation and a back up plan for day 2. The docks resulted in one good hit and miss and a 12" fish- my head was low coming in the first day with a tiny bag of fish and nearly half the field boating 10lbs or better several bags over 15lbs. It was to be expected but I had really hoped to be in some position to strike for day 2. On day 2 I was still kicking myself for making a practice day out of day1 for the latter half and not sticking with the game plan. I simply chickened out. I knew better than that and lost confidence like I have never before. In retrospect I know the rivers potential especially with my styled fishn- I simply blew it and mentally lost sight of my objective. Day 2 we ran straight back to the culverts. Not a worker to be found but we had a boat in front of us that stopped right on top of it. As well the small point protruding from the culverts was now dug totally out and it was a key factor to holding fish. Now the current just blew straight through the holes. We managed a 14" smallie from the area near the other boat and left to go pitch. We stuck with two main stretches of bank and hit another small limit by 11am around 8.5 lbs. We revisited the culverts after the other boat left early on in hopes of a miracle- not a tap. Being in the spot we were in and already having screwed up the game plan day1 I made the best decision I could- screw it up again. We left the mouth of the river aroun noon and tried to expand on the dock areas from the dumb day before- the wind was kicking right on them and it was impossible to fish them correctly. I had again taken another 2 hours from the game plan and trashed it. I deviated from the game plan twice and was running on full power idiot mode. Coulda shoulda woulda- if we had stayed in the river our odds woulda been increased for sure. Any small changes in current along the banks there can result in big fish pulling to the wood. I knew better and didnt stick it out. Remarkably- and as two day events go- many of day 1 hereos were near zereos for day 2. If we had done anything right this event it was consistancy. We had a bag by midday both days and then followed it up with poor decisions the second half. That is more than most teams could say. My dissappointment with my efforts and in leading the "team" to disaster- not once but twice in a row reminded me of how infantile my fishing has been this year as it has gone onward. I was again fishing against others and a "big limit" rather than fishing against the fish and myself. I let the enemy swallow me alive for fears that just shouldnt have been a concern. Two 12" fish each day replaced with the 6 hours of fishn time I jerked around for the two days just as easily coulda been replaced with two 4lbrs to cull each day. I didnt let the river turn on as it can and left my soul drowning in her waters. My prefishn this year shoulda told me that - I knew that when the bite came on big fish were there- big enough to make money- but I had to let it happen- patience. The fish caught from there in prefishn were always from a 2 hr stretchduring the day and the rest was dry time- often revolving around current flow. This weekend has stuck with me in real life now for nearly two weeks and it is hard to let go. No money was made in this event due to nothing less than mental errors. Prefishn the day before was the time to experiement for secondary things. When the fishn gets tough in a known producing area slowing down hunkering in- making deliberate presentations and putting the bait quietly in tight should be priority for a shallow water fisherperson. Dont get me wrong Im not saying we shoulda won or even had been in the top teams. We lost because we didn't stay in the area we knew they were at and ran blind. Had we stuck it out each day and not hit another fish I would call it a success. Live - learn- move forward!