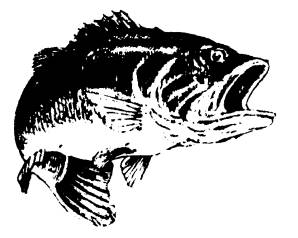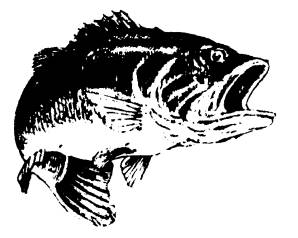 FBFP2004

N.O.A.A. WEST BRANCH 5/1/04

60 TEAMS=$6000!!! 100% PAYOUT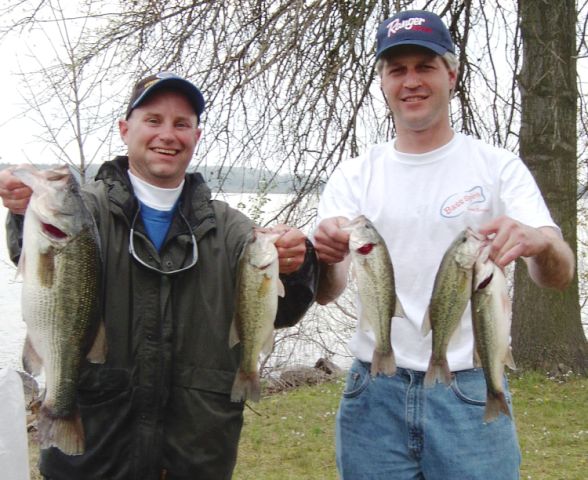 THE SECOND STOP FOR THE NORTHERN OPEN ANGLERS ASSOCIATION IN THE 2004 SEASON ON THE ERODING SHORES OF KIRWAN RESERVIOR, AKA WEST BRANCH. PARTICIPATION WAS LIGHT BUT THE SMILES BIG, AS ONLY 30 TEAMS COMPETED FOR A $6000 ONE DAY PURSE! THREE DAYS OF SOUTHERLY BREEZES PRIOR, THREATENED A FRONTAL PASS EARLY ON IN THE DAY. MOTHER NATURE GENTLY PUSHED THROUGH WITH BRIEF LIFE GIVING SHOWERS,A SMOOTH SE WIND AND COMFORTABLE 60 DEGREE AIR. 62 FISH FOR 83 POUNDS KEPT THE MYTHS ALIVE ABOUT A SUFFERING FISHERY FOR AN AVERAGE FIELD WEIGHT OF 1.33LBS. SO THE STORY GOES...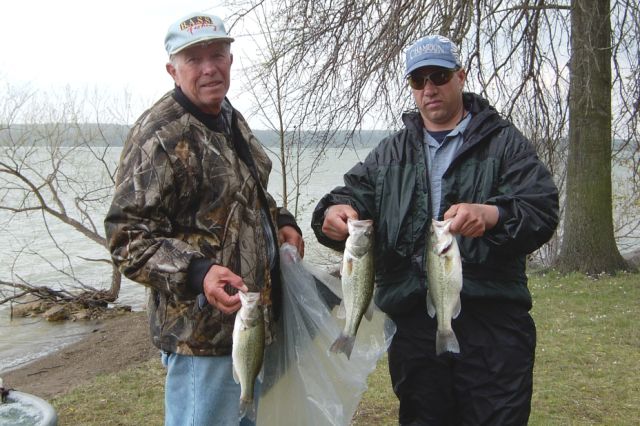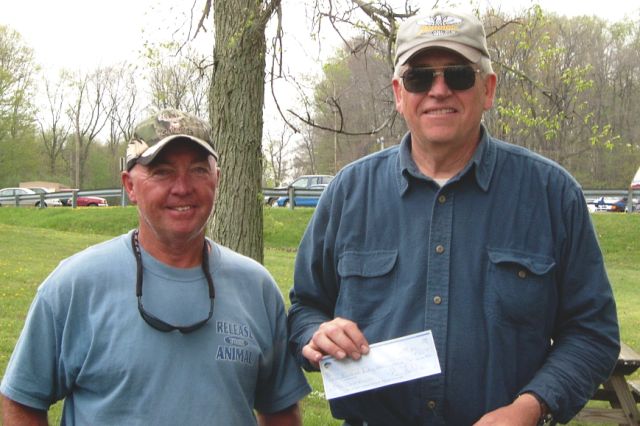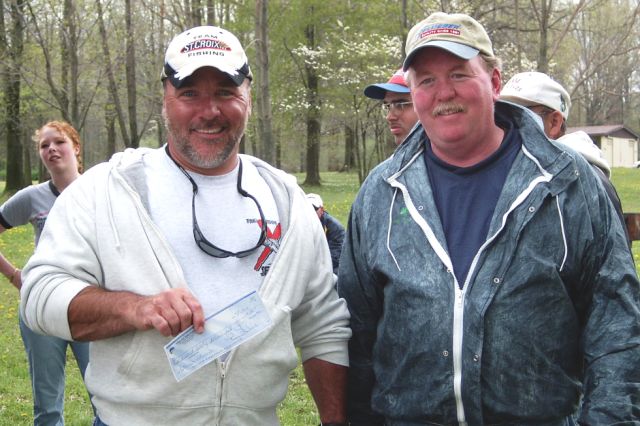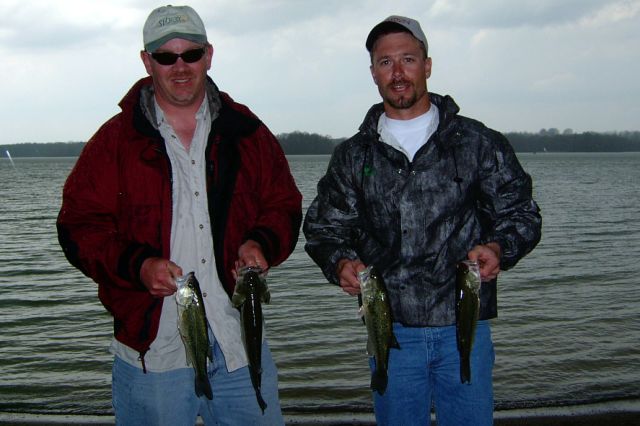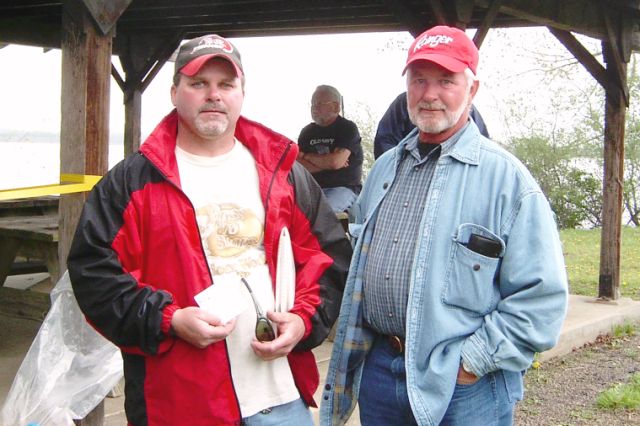 Four bucks and a mamma fish is all it took to make some heads turn, some spin and the winners, well theirs are just too downright big lately !  The team of Rory Franks and Joe Engler with their limit of 9.10 pounds making back to back wins in the first two events.  Wind blown, main lake flats, proving that spring has nearly sprung. A 4.98 big bite of the day and lunch at 8:30am leads to another 100% check of $3180. We plan to be armed at Berlin just in case! Joe has a .45 too! With kevlar hollow point expansion rounds!

Two anglers, three bites and one check for $1200! The team of Chris Minick and Greg Seith posing with a 2ndBB bronzeback beauty of 4.89lbs and her male cousin, making for the second biggest sack of the day at 6.48lbs. Three bites you ask? The young buck to the right had her first then shared the experience by making his partner put her in the boat during the final moments of the day. To think some say fishn' is all luck. The old guy will tell you about skill when boatn' that kinda fish! 

Ed Hankins and John Shriver proving their consistancy once again with a limit of 6.38lbs. Putting them into the three spot at $660 and wood. Up three places from the last event, there was a mention then "they'd be back". These boys have to be running out of wall space for plaques. With the hard earned look they got going today and Berlin around the corner , I'm sure they'll make the room when needed. Good show fellas.    

The goals when developing this series were to provide a forum where a small field could get paid big, keep the "pshychobassbabble" at a minimum and make sure everyone was smiling. With these pics all I can say thus far is mission accomplished.

Top left the fourth place team of Robert Fitzsimmons Jr. and Sr. with five fish and a gizard shad poop away from the top three with 6.22lbs. for a total pay of $480. On the plus side for the year guys, Berlin is calling you!

Top right the team of Ron Kotch and George Polosky with their limit and another tight weight, 6.15lbs, returning $360 for the five spot. Also winning the best damn smiles of the event award. Sorry fellas, no cash for that one!

A closer second place in the smile department than their six spot of 5.31lbs the team of Bo Pieffer and Jeff Bender ,bottom left. Winners of the big bass look at Mosquito, their pay today of $120 keeping them on the upside for the year.

First out of the money team ,bottom left, with a kickback from the Rodshop of $50 in gear the team of David Allen and Mark Southward with 4.87lbs. The smiles before I had them weigh Joe's bag!

Finally- lower center stage, the team of Chris King and Tom Smart with the third big bass kickback from Straightline Autobody of $150 in G. Loomis rods at Rodmakers. One good bite of 2.38lbs and a nice return for your efforts.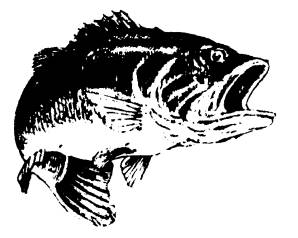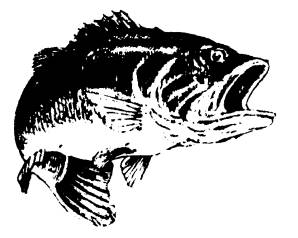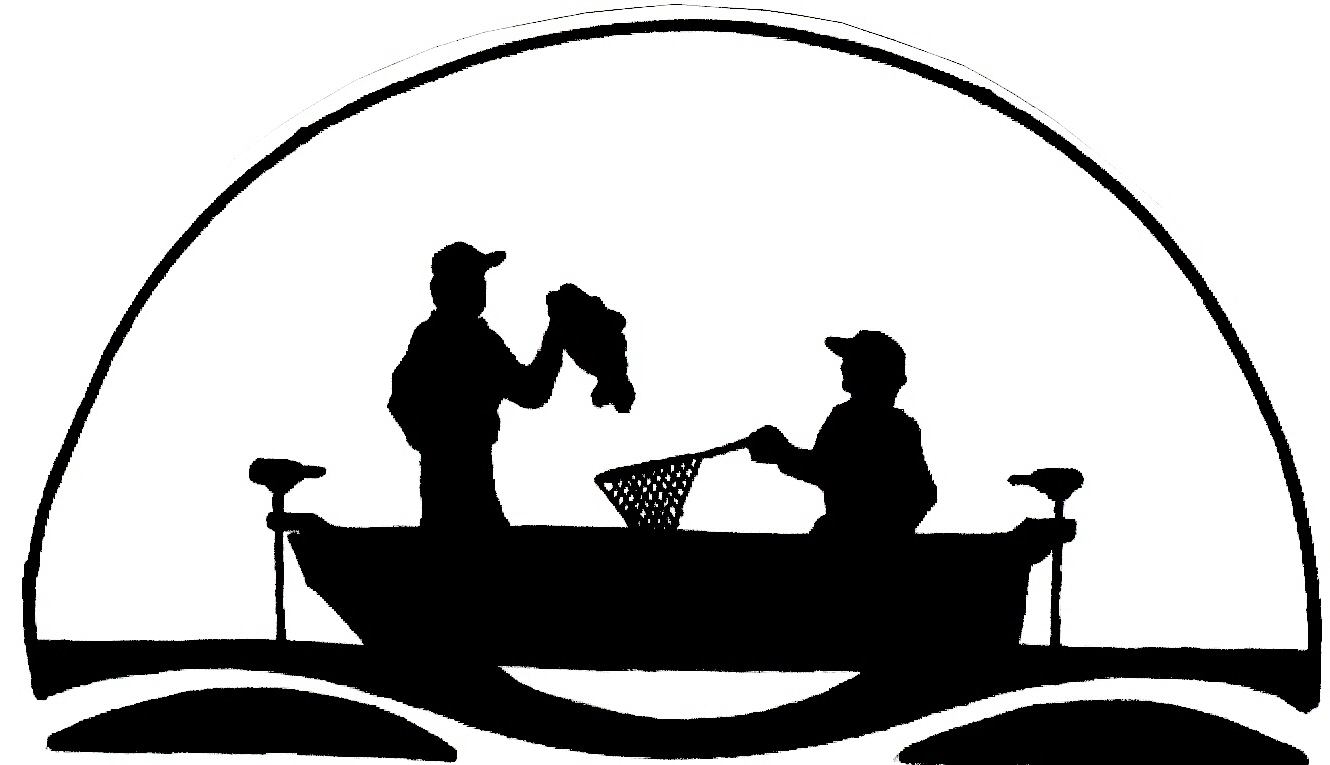 So far so good- off to Berlin. A little bedazzeled we still haven't hit a full field, but hey, were still paying $3000 on a 30 boat field and 100% for every boat thereafter! Berlin at a most excellent bite time of the year and we sit at 21 teams a month going into it - if you like what you have experienced, pass the good word. Just remember once we may hit that 60 team capped field, that particular event is CLOSED. Only fully paid event fees will receive one of the limited spots regardless of prior participation in NOAA. It's simply the only way a capped field can be maintained. Good luck until then and...

SMILE! REMOVE YOUR ENEMIES

"Have you seen the enemy?"

Wanna fish for $6000 against 60 teams