100%FISHING 100%FUN 100%COMPETITION

100%PAYOUT

100%SKILL 100%LUCK 100%EFFORT

100%CONFIDENCE 100%DETERMINATION

100%ABILITY 100%SUCCESS

An "open" series of events designed for the waters of NE Ohio and the bass anglers who make it happen.  Each NOAA event is capped at 60 paid teams.  Each event will pay one hundred percent of entry fees the day of the event. The top TEN spots will always be paid regardless of the number of entries making for a total of 12 checks available. 

60 TEAMS ~ CLASSIC NOAA! BERLIN BONANZA! MINIMADNESS! 

EACH EVENT RETURNING 100% OF ENTRY TO 1ST ON A SMALL 60 TEAM CAPPED FIELD

Anglers of the Year and Championships already have their respective places. This trail seeks the best of the best for single day competition, a secondary companion trail for anglers to fish on their strong lakes. There will be plenty of smiles, positive comraderie and checks that reflect 100% of your entry fees the day you fish. This open trail is being provided for the angler, with 100% commitment from anglers who run the show. See the links below for complete rules, registration and payout !    










Bring a calculator and a smile ~ 60 TEAM FIELD MET



Are you still trying to figure out the "catch" or "hook" to "lure" you to our events!? There isn't one!

The Northern Open Anglers Association  is provided for you- THE ANGLERS of Northeast Ohio who have taken the levels of bass fishing to the finest form- the livewell. When you show us your livewell- we'll show you the cash. CASH  for your efforts while fishn' in your backyard.  If you show up- we'll pay you if you win. Not a little, but a lot- the whole entry you gave us that day as a matter of fact! It's that simple... as simple as a little green fish.



FBFP2023 

NORTHERN OPEN ANGLERS ASSOCIATION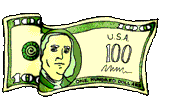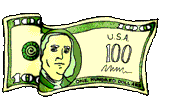 RETURNING 100% TO ANGLERS IN TOP TEN CHECKS REGARDLESS OF PARTICIPATION!

CLICK ABOVE WHEN "RESULTS" ARE POSTED

CLICK ABOVE WHEN "RESULTS" ARE POSTED

1st~$6000/$10K!

2nd~$2040

3rd~$1140

4th~$1020

5th~$720  

6th~$420

7th~$240/$300

8th~$240/$300

9th~$240/$300

10th~$240

1st BIG BASS~$360 / 2nd BIG BASS~$240

$500 win bonus $$$ for any Vic's Sports Center "new" boat purchase within 2 years of origination

$500 win bonus $$$ for any Vic's Sports Center "new" boat purchase within 2 years of origination






2023 NOAAS ARE OPEN FOR REGISTRATION 

EACH EVENT CAPPED @ 1st 60 PAID TEAMS

ONLINE ENTRANTS RECEIVE PRIORITY