NORTHERN OPEN ANGLERS ASSOCIATION BERLIN RESERVOIR JUNE 5,2004

THIRTY SEVEN TEAMS SHOWED UNDER STILL AND OVERCAST SKIES HINTING A CALM DRIZZLE FROM TIME TO TIME IN THE 60 DEGREE AIR TEMPS. A PERFECT DAY FOR FISHN'! 178 POUNDS FOUND IN 111 POSTSPAWN FISH, 16 LIMITS AND A 100% RETURN OF ANGLERS FEES FOR A $7400 PURSE. TEAMS CAME FROM AS FAR AWAY AS DETROIT AND BALTIMORE TO GET A TASTE!!! SMALL FIELDS, BIG PAYS AND PLENTY OF SMILES, SO THE STORY GOES...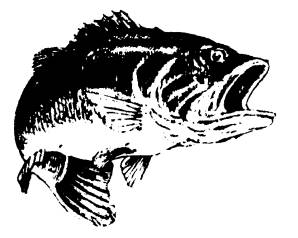 John Shriver and Ed Hankins stepping back into form with their first place win for $3700. We had to weigh three of their near 3 lb fish to find the biggest for a third place bigbass return from Straightline Autobody and G.Loomis of $150. When asked how they caught their fish, Shriver smirked witha "flippn, is there anything else" response!!! With these guys being in the money at every NOAA event who could argue! Good show guys- wanna see your fish click the little pic! Shriver has the $3700 big bass look going in this one!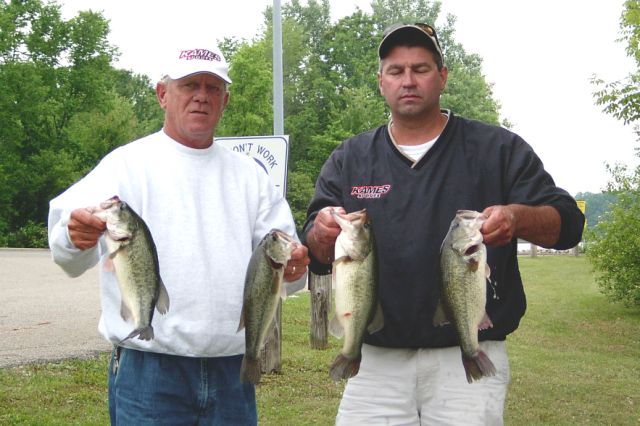 Wayne Patterson and Mike Polosky jumpn' into the two spot with 11.97lbs. Take your pick on which fish made it into the 3.07lb second big bass. Four quality fish and one that wanted to grow a little, still managed a hefty sack and a total pay of $1480. Wayne's got the bigbass look and his partner appearing he's snoozn' a little, once we tallied their check- the smiles were big!!! In the wood too-click the thumbnail!   


  The Trautman borthers, David and Dennis, taking the three spot with a mixed bag for 9.96 lbs. David also claiming top big bass with a 3.1lb smallie. Working a little deep and a little skinny, paid back $1036 towards that new Champion boat. Welcome to the series fellas, glad to have you with us. Checkout the snapshot of a Berlin Brownie >>>>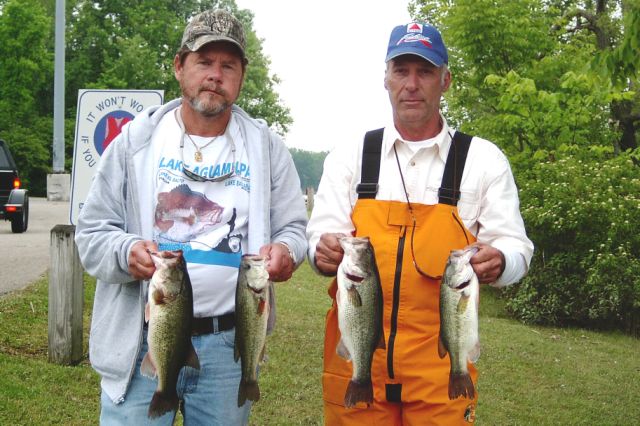 Walter Masink and Bruce Genovese sporting four of their chunks from a limit of 9.46lbs for fouth place. Don't let the pic fool anyone, these guys were smiling ear to ear the whole weigh-in until the camera was pulled out! With all those bigbass Wally catches I figured he'd get a better arm extended pic as well! I'll show you how to do it next time at Mosquito Wally- just don't go fistn' if we win! Wally was making threats for the crowd in the morning. Good job guys- total pay $592.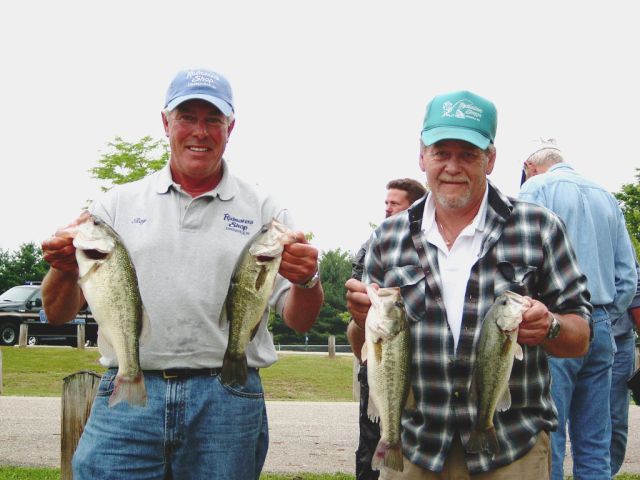 You aint gotta say cheese to get these dudes to show teeth. Ray Halter and Rich Snyder making it to the show with a five spot and a limit of 9.01lbs. We heard Rich talkn' with Wally early in the day about how he'd help and hold us down!!! Thanks for all the support from Rodshop fellas, much appreciated. Total One Hundred percent pay $444 and a second place finish for the smile catagory.    

   Bill Habyan and Joey Reed rounding out the last check at 8.82lbs and sixth place. One guy does the writing and the other bags the fish. Joey buddy, were going to put you back on the release tank next event! You'll never get a job at Giant Eagle! Part of the help that gives up fishn' time and sleep to make things what they are- all ribbn' aside, a big thanks to you. A return of $148 today.   

We all have someone to thank for gettn' us into the boat. Blake and Rick Otterson missing a baseball game for the premier performance of the young 11 year old. Blake buddy when I was 11 I had cutoff jeans and worms under my nails, you're lookn' like a pro all the way today. Applause to dad for bringing you out and putting a hurt on 30 other bigbassmen teams. Blake boated 10 himself earning a Rodmakers Shop reconciliation of $50 in gear and winning the best smile of the event award.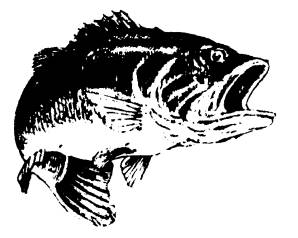 SMILE! REMOVE YOUR ENEMIES~