FBFP MAY 5th RESULTS AND STANDINGS

  If you scroll the linked page to the right you will see total weights thus far as well as your position in the point standings. Stars indicate tied teams. If the Championship were held today the top 16 point leaders would be invited along with 3 wildcards. Championship fund stands currently at $372. If the next event we reach 30 teams again, and everyone shows for Championship, the anticipated total fund will be over $900. This is an easily obtainable figure and very well could go higher. There will also be a $10, 12# pot offered at the Championship adding to the potential payout. Thanks again to ALL for another great event last week. Final FBFP event on May 26th remains open to anyone desiring to fish- contact me at 330-296-1876 or email FBFP2001@aol.com. Keep an eye out this week in the mail for next years input questionaire !    

CLICK THE LINK BELOW FOR POINT STANDINGS !!!!!!!!!!!!!!!!!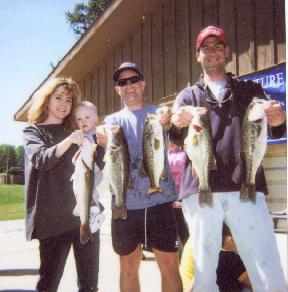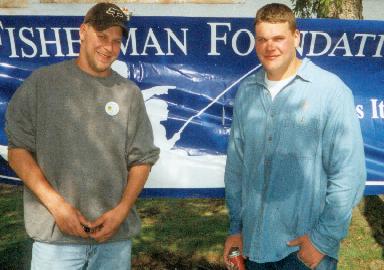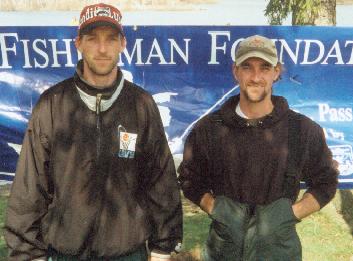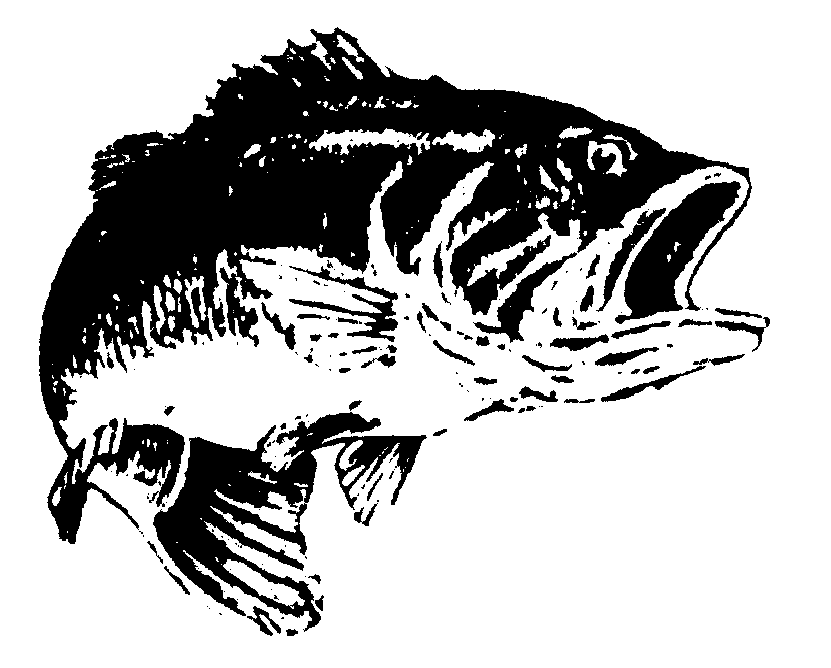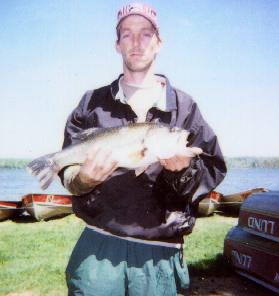 First place with a 5 fish limit and 13.63 lbs was Nip and his four legged partner, Jordan. Despite the finish it was an all around tough day. These fish were caught within a 30 minute time frame out of the 8 hour day - only managing to find one other bite around 1pm. Jordan was throwing large promax tubes- finding fish only in the farthest reaches of willow trees.  A special thanks to Deena and my boy for continuing to support  my efforts! A payout of $300 and $135 for 12# pot made a great mother's day!

In second place with a close 13.04 lbs and a 5.02 big bass were the team of Bo Giel and Chris Minick. Bo remembered the 5 fish limit this time and didn't get disqualified! His partner Chris showed his angling abilities again the following week at Portage Lakes cashing another nice check in Salmoides trail. This team is also the current FBFP point leaders with 216 pts. This team is pretty quiet about their baits and presentations- Chris offered purple worms with Jif peanut butter  in 23 ft of water? Hmmm... Payout - $240 for finish and $60 for big bass !!!

The team of  Paul and Mark Snahnican with four fish and 9.49 lbs rounded up the top three. Their efforts of working outside edges of willows with plastic craws and jigs resulted in another good check of $180. The team had to prepare for the next days event on Mosquito and missed the photo opportunity. They most likely made a good decision as they again found a third spot that day! Congrats!

Weighing 6.60 lbs with 3 fish was the team of Todd Johnson and Wayne Corbit.  The fourth place finish a result of keeping their trolling motor running and pitching various plastics to shoreline cover.  This team could dominate if they ever bought a minnkota - they seem to catch many early fish and then loose trolling abilities around 10am! Good job guys - nice pay at $120.

Fifth place going to the brother team of Bernie and Joey Reed with three fish at 6.29 lbs. Joey wanted a plaque so bad he tried to convince me the big fish he was holding was a rare species of a smallmouth.  Joey has enough plaques this year anyhow.  The Reeds worked dam areas with topwaters ,tubes and spinnerbaits.  Loosing more fish than they weighed, the team conceeded around 1pm after a brotherly fistfight on the water! Paid -$60 towards a new St Croix rod. They later made amends by the way!