WITH QUALIFIER FOUR,CAME FLATWATER SHORES IN A SUNNY,MOTHERLY STYLE.

THE CHILDREN ARE GOOD,AND HAVE WITHSTOOD,HER MOST PERPLEXING BITES IN A WHILE. WEIGHTS ARE LOW,WITH FEW BAGS IN TOW,AS THE ENEMY BEGINS THEIR TRIAL. EXCUSES FOR SOME, AND OTHERS WHO SUCCUMB TO THE 43 TEAMS OF SMILES. MOTHER GOES ON LIKE THE GOSPEL OF JOHN, WITH HER MIRACLES SWIMMING BENEATH. THE FISH ARE HERE ~ HAVE NO FEARS, JUST CONTINUE TO SHOW YOUR TEETH! THE DEVELOPEMENT OF FRIENDS,WILL TRANSCEND THESE FEW TOUGH DAYS ON THE WATER. THE POINTS AHEAD ARE OF A DIFFERENT SPREAD, WITH SEVERAL LOOKING TO OUTRIGHT SLAUGHTER! ONE MORE TO GO DURING THE FINAL SHOW,TO DETERMINE MOTHER'S BEST. BUT NEW FRIENDS FOREVER IS THE "HOWEVER" THAT ULTIMATELY DETERMINES OUR QUEST. SO THE STORY GOES...

AH YES~ PERFERCTION OF A PAIR OF BIG BASS HOLDS, POISE AND SMILES! GUS GRONOWSKI AND MATT BYRNES JUNK FISHN' TO FIND THE TOP FIVE IDENTICAL CLONES PUTTN' A MARK OF 12.16LBS ON THE BOARD FOR THE DAYS BIG WEIGHT AND A TAKEHOME OF $473. THESE DUDES KNOW MOTHER BETTER THAN THEIR OWN!!! ESPECIALLY DURING A TOUGH DEEPWATER BITE. SETTING AT FIFTH FOR THE YEAR, STRONG FINISHES IN THE SEASON HAS BEEN THE NORM FOR SOME OF THE FONDER CHILDREN, AND THEYRE RIGHT IN THE HUNT FOR ONE OF THE TOP PAYING POINT LEADERS FOR 2006. GET 'EM BOYS- GREAT FISHN'!!!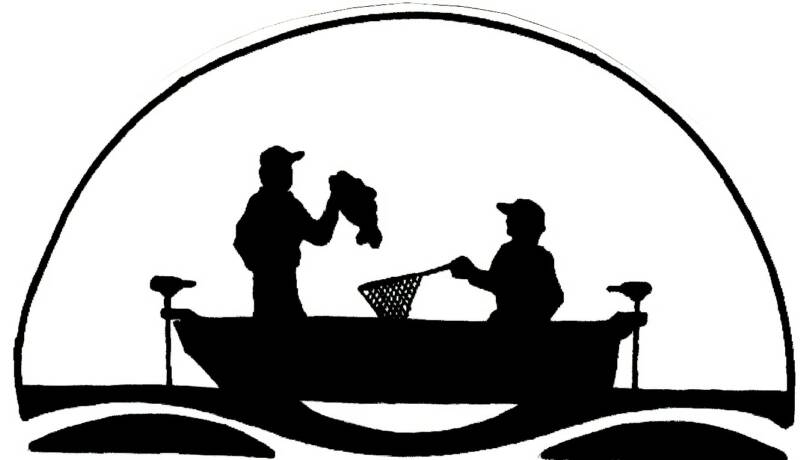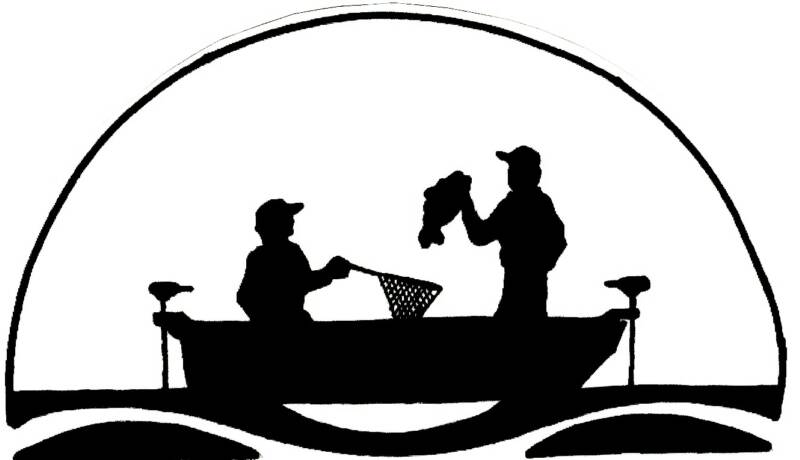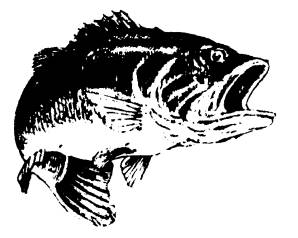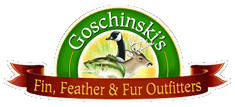 MUGS MAN! THESE GUYS GOT 'EM ALONG WITH SOME BIG FISH! TODD JOHNSON AND DAVE BAYUS SETTING IT ALL UP FOR US THEN WHOOPN' OUR TAILS WITH A C-RIG AND PLASTICS IN THE MIDDLE DEPTHS OF MOTHER. 5 FISH - 11.94LBS AND THE KICKER TOAD OF 4.8 SETTING THE PACE FOR A TOTAL PAYDAY OF $645. GUNS ARE A BLAZN' WITH THESE DUDES THIS YEAR SETTING IN THE 3 SPOT OVERALL WITH A COATCHASER OR TWO RIGHT ON THEIR HEELS! AWESOME JOB FELLAS- THANKS FOR PUTTN' ON THE SHOW!

FRED RAMSKI AND JAY COBB WITH SMILES AND GREEN LIPS SLUNG ALL ABOUT! SUMMER DEEPWATER POINT FISHN WITH A VARIETY OF BAITS FROM WORMS TO JIGS AND EVEN A CRANK HERE AND THERE PROVED SUCCESSFUL FOR THE FINAL WOOD KNOWN AS THIRD PLACE. 10.26LBS CULLED OUT OF THE 20 OR SO FISH JACKED THROUGHOUT THE DAY RETURNING SOME RAW THUMBS AND $301 FOR THEIR EFFORTS. GREAT DAY ON THE WATER GUYS AND SETTING IN 6TH INTO THE FINAL QUALIFIER.

WHO'S THIS GUY!??? KEEP YOUR SHIRT ON JR.! THOSE BICEPS BORN FROM LIFTING "6LBRS" OF HIS BROTHERS INTO THE BOAT, BUT TURNING A TOUGH BITE TODAY, INTO ONE OF ONLY FIVE LIMITS TO THE SCALES~8 POUNDS EVEN. THE TEAM OF RYAN AND CRAIG KITSON PROVING THEIR CONSISTANCY OF NOW 4 STRAIGHT LIMIT BAGS. NO ANGLERS HAVE EVER WEIGHED A YEARS WORTH OF QUALIFYING LIMITS...CAN THESE GUYS HOLD THE ONE SPOT FOR THE YEAR AND MEET THE LIMIT OF Q#5??? VEGAS IS SAYING YES! $129 FOR MOM TODAY AND ROCK SOLID IN THE ONE SPOT FOR THE YEAR. KEEP IT GOING!!!!

BUT DON'T GET THOSE BETS DOWN YET! ROBERT HLADIO WITH A TWO TOAD FISTED SMILE BRINGING UP THE FINAL MONEY SPOT OF SIXTH WITH 7.62LBS AND SWINGING FOR THE FENCES FROM THE TWO POSITION FOR THE YEAR. AN $86 RETURN AND POINTS ENOUGH TO SIT WITHIN CASTING DISTANCE OF THE ONE SPOT FOR THE YEAR. THE 2nd,3rd AND 4th SPOTS FOR THE SEASON SPLIT CURRENTLY BY JUST 3 POINTS. DON'T LOOSE ANY NEXT EVENT ROBERT!!!! :)

"BUCK...BUCK...TOAD!" THE BETTER HALF OF THE MALONEY AND MALONEY TEAM LIPPN' TWO AND GIVING THE BIGBASS LOOK DOWN THE BARRELL OF THE CAMERA. NEVER,EVER,NEVER..GIVE UP. THIS YOUNG MAN WRESTLED THEIR BIGGEST FISH OF THE DAY WITH THE FINAL CAST JUST MINUTES BEFORE THE CLOSE OF THE SHOW. 9.02LBS AND $210 FOR A WHOLE LOTTA NEW JIGS FOR THE BOY! IF THEY LIVE BY HIS LEARNED EXPERIENCE ABOVE, THEIR 8 SPOT OVERALL HAS A SHOT AT THE TOP 3 FOR THE SEASON AFTER NEXT EVENT! THE MALONEY BITE IS JUST STARTING TO GET HOT TOO!!! RIP'EM MAN!!!!

TWO BITES AND THESE GUYS ALMOST COULDA MADE MONEY! TOAD LIPPN CARPENTER AND LEOSEWSKI DROOLING FOR JUST 3 MORE 14" KEEPERS MAKING YET ANOTHER WEB APPEARANCE WITH THEIR OUTSTANDING FISHN'. OH MAN IF THEY HADN'T SLEPT IN LIKE BUCKS DO THAT FIRST EVENT, POINTS WOULD BE TIGHTER THAN THEY ARE NOW!!!! A STEELVALLEYTACKLE $50 PLASTIC RETURN TODAY. GET 'EM READY GUYS THOSE BAITS ARE C-RIGGN HOTT FOR THE UPCOMING HUMP EVENTS...SHHH!

COME ON!!! IS THIS RIGGED OR WHAT!!!!  2ND BIGBASS POSE ( ARM EXTENDED TO HIDE ELBOW WITH FISH AND SMILE ON FACE!) RORY FRANKS WITH A 4.67 ~ $50 THE 'FIN TOAD RETURN AND TEAMMATE OMAR ADRIAS WITH A 3RD PRADCO BIG $50 RETURN OF 4.57. LESS SMILE OMAR- MORE ARM AND OUT FURTHER!!!- YOU'DA HAD ME THEN!!!! GOOD SHOW AND MUCH APPRECIATION TO OUR BIGBASS SPONSORS FOR OUR PAYBACK TODAY!!!!!