THE SPIRITS WERE ALIVE AT QUALIFIER FIVE AS NEW FRIENDS REVISITED THE PAST. THE ENEMY HAD SPOKE, AND THE DIRECTOR AWOKE, TO A SLOGAN THAT WOULD SOON OUTLAST. FOR SEVERAL YEARS AGO, A MAN NAMED "BO" CHALLENGED MOTHER'S KIDS TO NO END. HIS FISH WERE LARGE, AS HE WAS IN CHARGE, AND THE DIRECTOR WAS ALSO A GOOD FRIEND. BUT MOST COULDNT BELIEVE, THE BAGS HE WOULD HEAVE AFTER NEARLY EACH EVENT. WHEN PUT INTO QUESTION, THERE WAS NO AGGRESSION, JUST A SMILE OF HIS SELF CONTENT. FROM THERE IT WAS BORN AND NOW WE MOURN, THE LIFE OF THIS GENTLE MAN. UNKNOWING TO ME, WOULD THIS BE, FROM WHERE IT ALL BEGAN. IF WE HAVE GAINED ONE THING, OUR SEASON NOW PAST ~ LEARN TO LOVE AND FORGIVE WHILE REMOVING OUR ENEMIES,

"SMILE... AND THINK BIG BASS" ~ SO THE STORY GOES...

IN REMEMBERANCE OF JAMES "BO" GIEL 1970-2006

A PERFECT ENDING TO A PERFECT SEASON. RORY FRANKS IN AWE WITH THE GRATITUDES FROM THE GROUP OF THIS YEARS ANGLERS, VOLUNTERING OVER $300 FOR THE GIEL FAMILY. IN BO FASHION, TODAYS FIRST PLACE FINISH WITH 16.86lbs,& BIG BASS OF 4.81, TAKING HOLD OF A MUCH DESIRED 2nd PLACE TIE FOR THE 06' POINTS RACE. A GIANT LONG SHAKEY HEADED WORM FOLLOWED UP FROM A BIG FISH JIG FLIPN BITE IN THE A.M., CAPPING THE ENTIRE SHOW WITH NOTHN' LESS THAN A SMILE. MOTHER IS ALIVE AND WELL AS ARE THE FOLKS SPIRITS WHO HAVE MADE 06' EVERYTHING AND MORE. TOTAL PAY W/CARRIED OVER 15# POT ~ $936.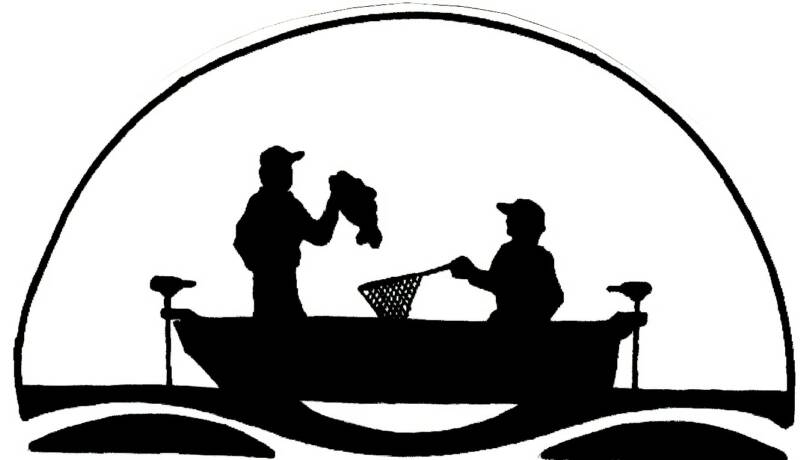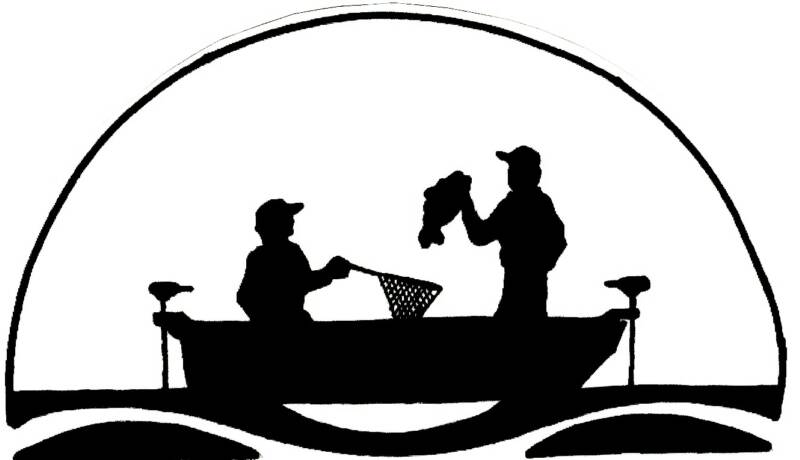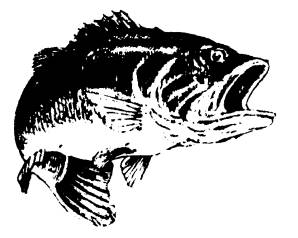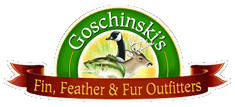 IS THE THE SHIRT OR THE HAT... OR THE BUCK AT THE FRONT OF THE BOAT!??? THE GALEWOODS WITH HELP LIPPN' FIVE FOR A TOTAL WEIGHT OF 11.71 lbs AND SECOND WOOD. THEY ALMOST DIDN'T MAKE IT OUT FOR 2006 AND SQUEAKED INTO ONE OF THE FINAL SPOTS FOR THE SEASON. NOT A DROPSHOT FISH TO BE SEEN (SURE...!) SHOWING OFF THEIR VERSATILITY ON A LAKE THEY ARE TUNED INTO. TOTAL PAY TODAY WITH A SECOND BIG 4.16lB $50 STEELVALLEYTACKLE.COM KICKER BASS....$342. GLAD YOU GUYS WERE HERE IN 06'!

ROUNDING OUT A PERFECT SEASON OF 25 FROM A POSSIBLE 25 FISH IN A SEASON- THE KITSON BROTHERS MAKING A FINAL QUALIFYING SEASON THIRD WOOD APPEARANCE OF 11.65lbs. ROCKN AND ROLLN' FOR A DEFINITIVE 2006 ANGLERS OF THE YEAR TITLE- THEY SCROUNGED THROUGH 20+ FISH TODAY TO MAKE THE DOUBLE DIGITS. A CAROLINA RIG AND SOME BROTHERLY LOVE ALSO BOATN' THE THIRD BIGBASS $50 PRADCO RETURN. TOTAL PAY $266.

ROBERT HLADIO SHOWN' THE 38 TEAM FIELD ONCE AGAIN HOW TO LIP TWO FOR A MUG SHOT! THE SOLO ANGLER CIRCLING THE NORTH END OF MOTHER'S DEEPER OUTSIDE WEEDLINES WITH A JIG AND WORM CULLING FOUR TIMES TO MAKE AN INTERESTING RACE IN POINTS. HIS 11.23lbs FOR THE DAY RETURNING $190 FOR THE FOURTH SPOT AND BEST CASE SCENERIO FOR THE DIRECTOR :) A SPLIT TIE FOR SECOND OVERALL FOR THE YEAR. TWO SOLO ANGLERS PROVIDED A PIECE OF WOOD EACH! AWESOME JOB BUDDY, I'M GOONA GET YA IN 07'!!!

AFTER WORKN' HARD ALL YEAR, HOW HALF THE TEAM OF CAMBELL AND BATES MANAGED TO RUN FROM OUR PHOTOGRAPHER WE'LL NEVER KNOW! STEPPN' INTO THE FIVE SPOT ON INSIDE WEEDLINES THESE GUYS MADE IT HAPPEN WHEN IT COUNTS, PULLING THEIR SEASON INTO A TOP TEN OVERALL FOR THE YEAR. 8.18lb LIMIT BAG FOR A RETURN OF $114. YOU WON'T GET AWAY AT THE CHAMPIONSHIP!!! A FIVE SPOT THERE ALMOST TRIPLING THE PAYDAY TODAY!!! GREAT SHOW FELLAS!

THE DUDES MAKIN'IT HAPPEN, THE TEAM OF JOHNSON AND BAYUS, COMING EARLY AND STAYING LATE FOR US ALL- BRINGING IN THE FINAL LIMIT OF 8.02lbs CAROLINA RIGGED DEEP WATER BASSES. THERE'S ALWAYS A LITTLE "TEAM" COMPETITON AMUNGST US- NO DIFFERENT ESPECIALLY TODAY, AS THE ENDING YEAR POINTS WERE TIGHT- FELLAS, IT FEELS SO GOOD TO BEAT YOU!!! :)

$76 FOR THEIR SIXTH PLACE RETURN AND THE THIRD PLACE WOOD OVERALL FOR AN EXCEPTIONALLY CONSISTANT 2006 SEASON. YOU GUYS ARE GREAT!!!! I COULDN'T RESIST!!! THANKS FOR ALL YOUR WORK!

ONE BITE SHY OF A LIMIT MAKING ALL THE DIFFERENCE IN AN ALREADY AWESOME SEASON FINISH, THE TEAM OF SHAW AND KUTOLOWSKI WERE LOOKING FOR WOOD AND JUST A 3+ POUND BITE BEHIND. THEIR FOUR FISH MAKING A 7.88lb "FIRST OUTA THE MONEY" RUN FROM FIN~FEATHER~FUR AND A $50 RETURN FOR THEIR EFFORTS. SIXTH OVERALL FOR THE SEASON AND WINNERS OF THIS EVENTS BIGBASS HOLD,SMILE AND "LOOK" ON SHAW!!!!

SEE YOU AT THE CHAMPIONSHIP!!!!!

AGAIN, CONGATS TO ALL OF THIS YEARS 2006 ANGLERS~ BEST SEASON OVERALL TO DATE!!!! STAY TUNED POST CHAMPIONSHIP FOR AN OFFICAL 2006 POINTS CHAMPIONS WEB PAGE FOR THIS SEASONS MOST CONSISTANT ANGLERS. DON'T FORGET THE OFF LIMITS FOR CHAMPIONSHIP PARTICIPANTS BEGINS 8/14/06 AT 12:01AM. THE TOP 10 POSITIONS FOR 2006 INCLUDING A $350 BIGBASS BITE WILL ROUND OUT A $4,000 GUARANTEED CHAMPIONSHIP PURSE!!!! ALMOST ONE IN EVERY THREE TEAMS WILL MAKE A CHECK!!!! PLUS.... THERE IS A DEFINATE SURPRISE FOR 06', BE SURE YOU STICK AROUND FOR THE WEIGH-IN ESPECIALLY IF YOU EARNED A CHIP OF LIFE IN THE CHAMPIONSHIP CAN!!!! SIMPLY AWESOME IN 2006 FELLAS- TWO MORE EVENTS TO MAKE IT OFFICIAL- KEEP THE POSITIVE FLOW GOING!!!! MY HAT IS OFF TO MY 06' TEAM AS WELL- YOU GUYS ARE ROCKN' THIS YEAR- THANKS FOR YOUR CONTINUED HELP.