THE LADO RESERVOIR SPRING BASS SERIES

FINAL QUALIFIER #5 6/26/04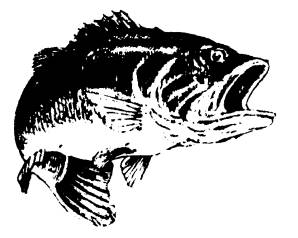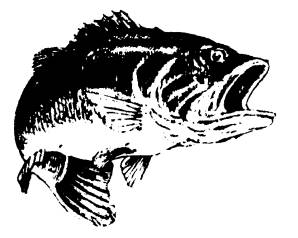 Sunny skies and a west blown wind took a season's worth of angling on around the bend. For today told who would get the gold as the qualifying series has come to an end. Mother's children cried and some came alive as the numbers anxiously appeared. A few teams of zeros along with Mother's favorite heros, the top seeded team would be reveared. So the story goes...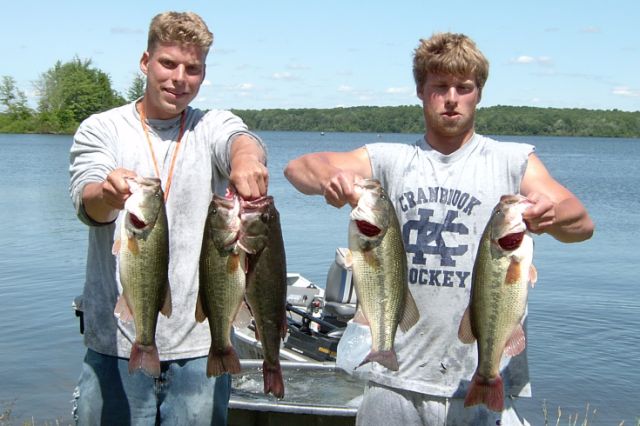 Craig and Ryan Kitson with back to back wins ending the qualifying season with a whopping sack of 17.66 and a top ten spot overall for 04'. These guys culled out nearly a limit once they ran into a topwater feeding frenzy on the North end later in the day. Over 30 lbs of bass in the two final events netting them the carryover 15# pot they missed last round of $300 and $574 for the win. Just fabulous guys, see you at the championship!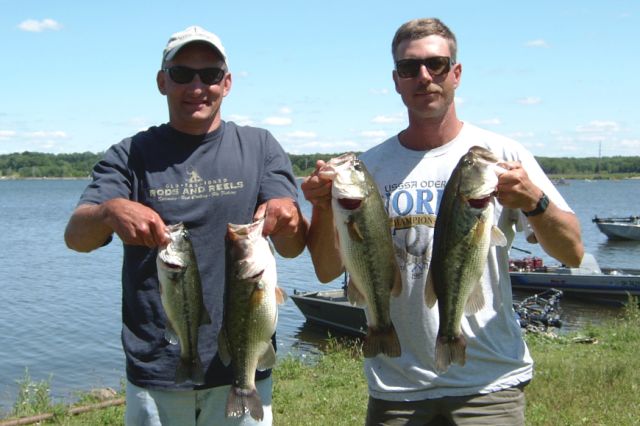 Three big fish and one keeper for a total weight of 12.8lbs the team of Matt Byrnes and Gus Grownowski taking the two spot for the day and holding third for the year overall. Carolina riggn' plastics on deep breaks leading the duo to $449 along with a third big bass of 4.42lbs. Early morning attempts to stir their enemy completely unsuccessful as the director commented on their rod to bass ratio! Outstanding guys- keep it going!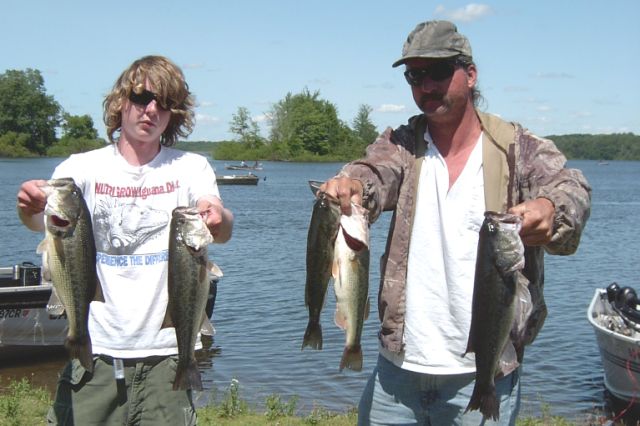 Talk about rod to bass ratios!!! The Galewood father son team showing us what its all about with another limit of 12.16lbs and third place for $287. Their split shot rigs on 4lb test in deep water basins paving their way up two, into fourth overall for the year. These guys are reframing fishin' on a now "pressured" reservoir and making heads turn with their techniques. Your fans are cheering for you at the championship! Come on Buck!!!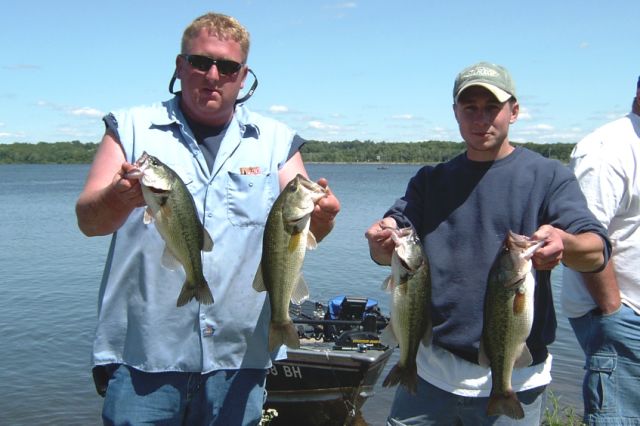 The team of Todd Johnson and David Bayus will tell you all you need is one rod a piece. Just make sure it is loaded with 8lb test and a black 7" culprit worm. Working weededges through the day in 5-8 ft. their limit of 11.01 lbs putting them in fourth and $205 ahead of the game. Johnson is sportn' the bigbass look today too! Much appreciation to him for helping the NOAA and Lado events run smoothly. Good show fellas !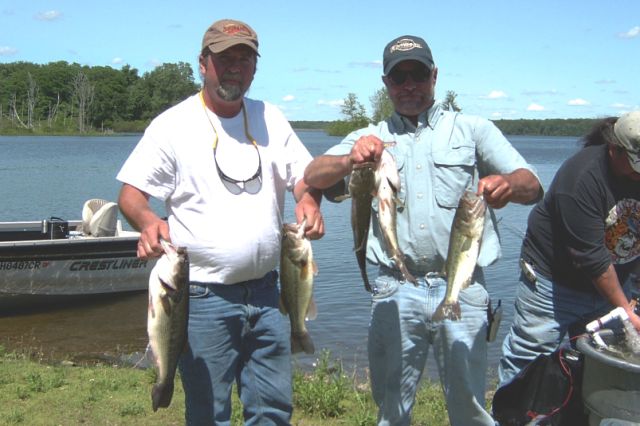 A squeaker weight of 11 even (just .01lb behind the next spot!) to the team of Gnagey and Smith. Flippn' a watermelon and gold flake 3" Cobra tube to weeds and wood along shore putting them fifth today for a $123 pay. Gnagey has the bigbass look and Smith with the three keeper lean for the pic!!!

Great fishn' guys !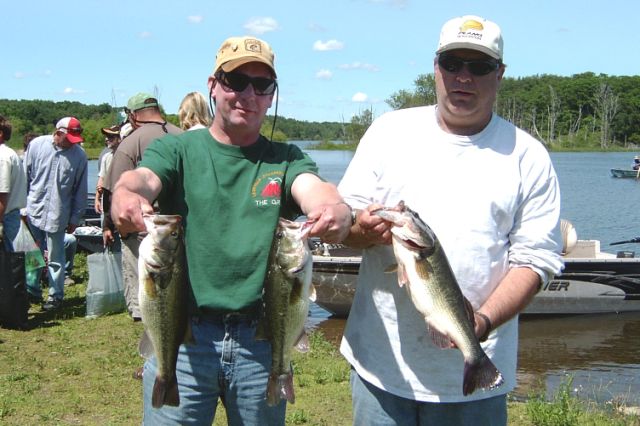 Ripple and Plotner for the final money spot with three big bites, one of them a 4.45lb 2nd bigbass, for a total weight of 9.55lbs. If you haven't noticed these guys post a bigbass nearly every event! Black and blue jigs their secret to the toad bite. Now how about the bigbass look secret!!! Great job guys~ total pay $202~!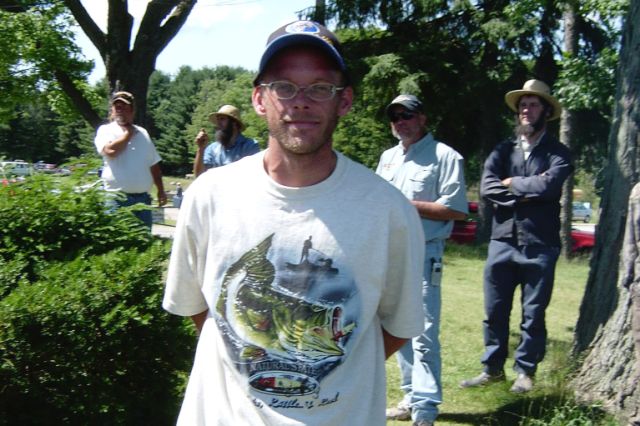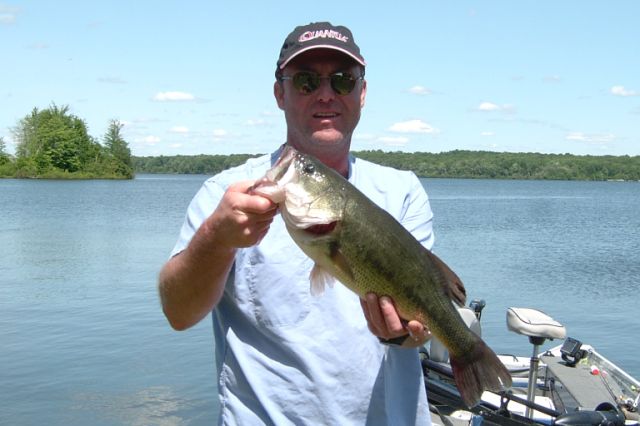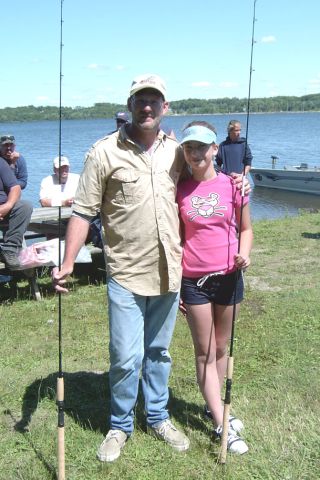 Top left first outa the money- first year angler with the series, Brian Nagey with a kickback of Nuthreadz dobass.com hats with a total weight of 8.39lbs.

Center stage left the better half of the Minard and Moore team with a $50 tacklepack of Pradco goodies just for showing up!

Center stage right the Jordan father daughter team taking home a $100 consolation of two Rodmaker Shop flippn' sticks! Not bad to go along with a great family day on the beauty of Mother lado- fish or no fish!

Far right, the Snahanican brother coming out to sub for the day and puttn' a 4.63lb bigbass in the boat for the second place points team of his bro and Bob Balli. Total pay $200.   

CONGRATULATIONS TO THE TEAM OF EFFERSON AND KARNES FOR THEIR 2004 SEASON ACCOMPLISHMENT OF POINT CHAMPIONS!!!!

A WEB PAGE FOR THE TOP 3 TEAMS WILL BE DEVELOPED AFTER THE CHAMPIONSHIP ON 7/17/04. REMEMBER THE HOURS ARE EXTENDED FOR THE CHAMPIONSHIP STARTING AT6AM CONCLUDING AT 4PM~!!!

LADO IS OFFLIMITS TO ALL PARTICIPANTS STARTING  MONDAY JULY 12TH AT 12:01AM!!!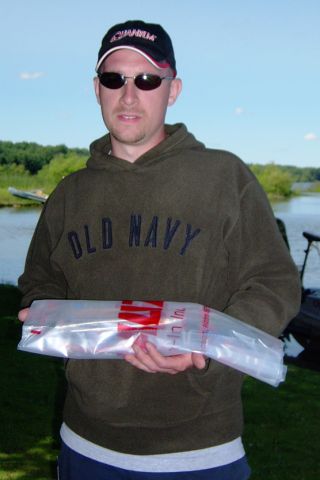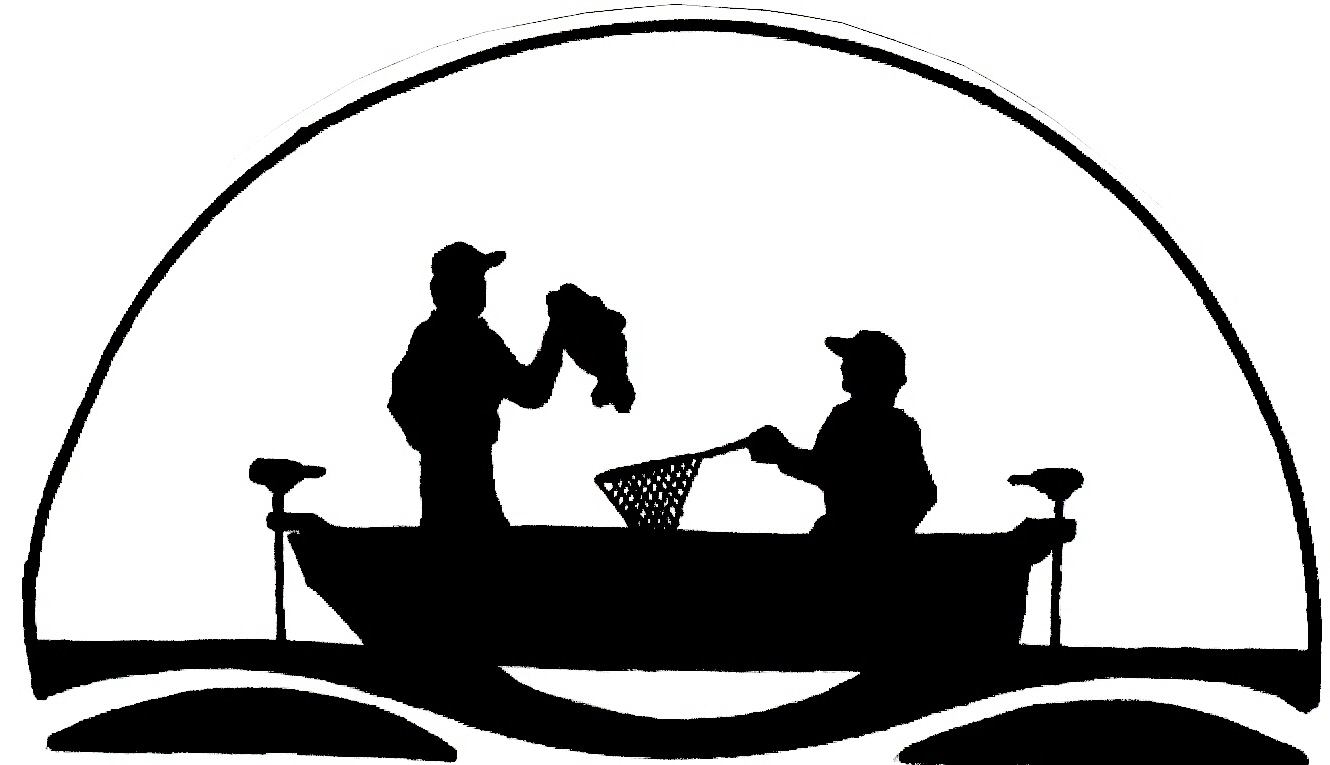 REMOVE YOUR ENEMIES AND THINK BIG BASS

FRANKS BASS FISHING PROMOTIONS 2004