THE LADUE SPRING BASS SERIES

QUALIFIER #4 JUNE 12th,2004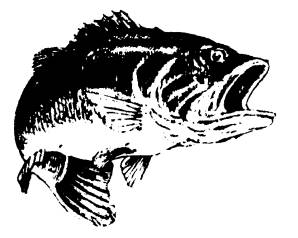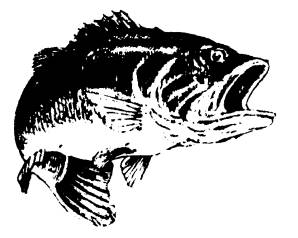 Qualifier four, came knocking on the door, with championship points on angler's minds. Top seeded teams, with hopes and dreams, for a keeper bass of either kind. Big or small, fat or tall, today it would be just fine. For if the wish is just one fish the points could be divine. But one can smother, while on our Mother, as she spanks you like a child. The final event, will be under the tent, when the total points are compiled. Today we see, who it could be as the championship field evolves. The top twenty-three and those paying their fees will be the only teams it involves.With just one event left, for big bags of heft, before nearly $4000 dissolves. So the story goes...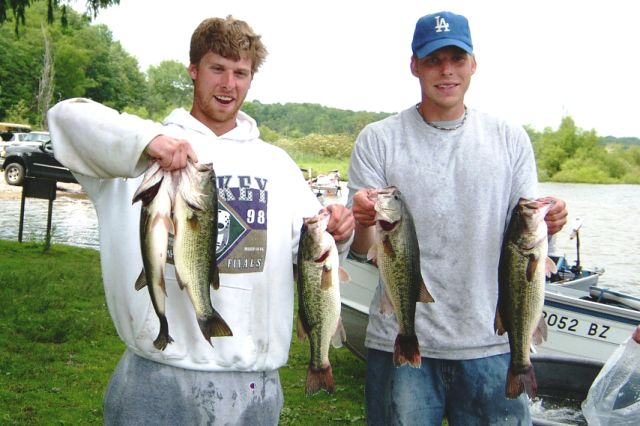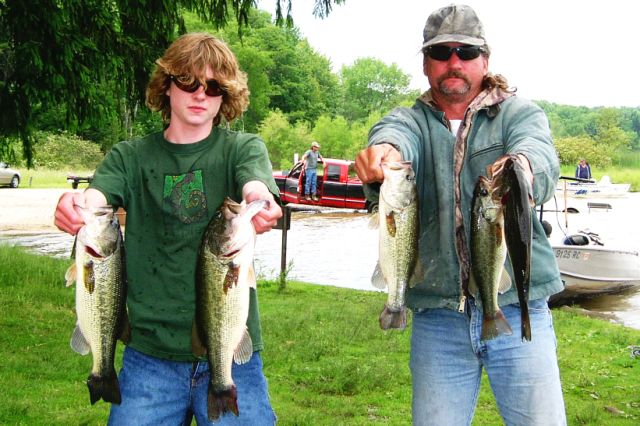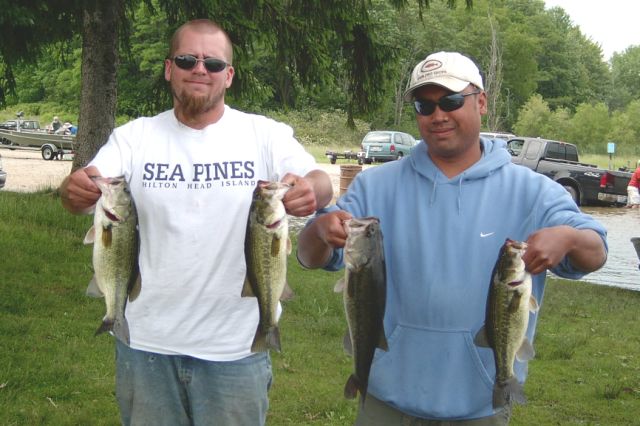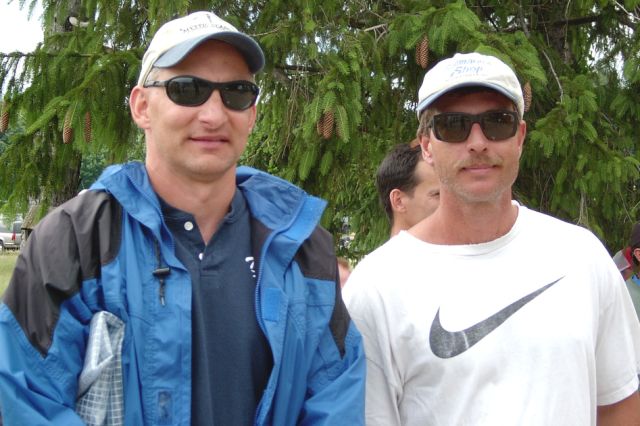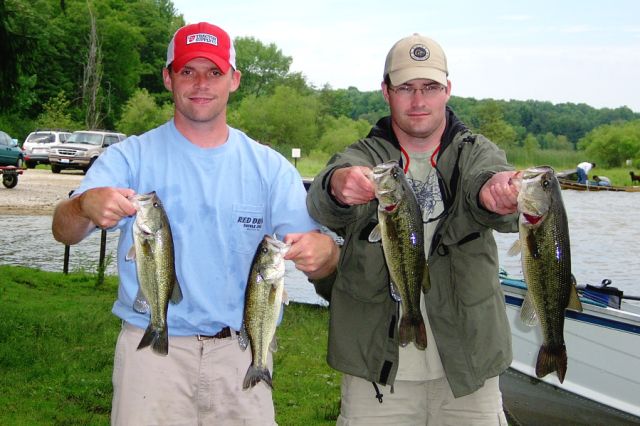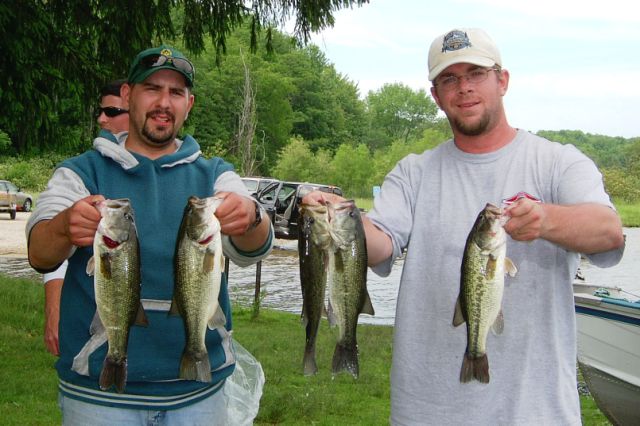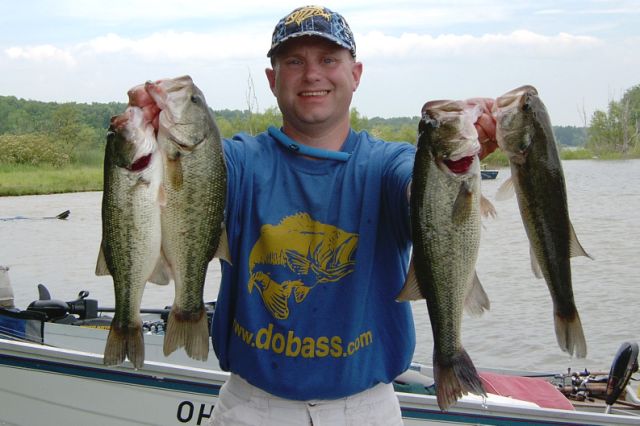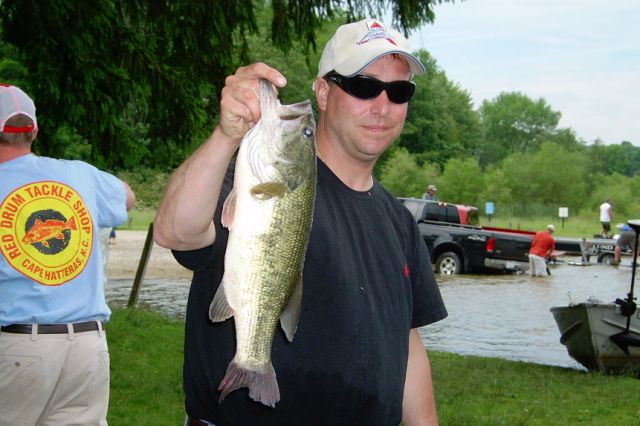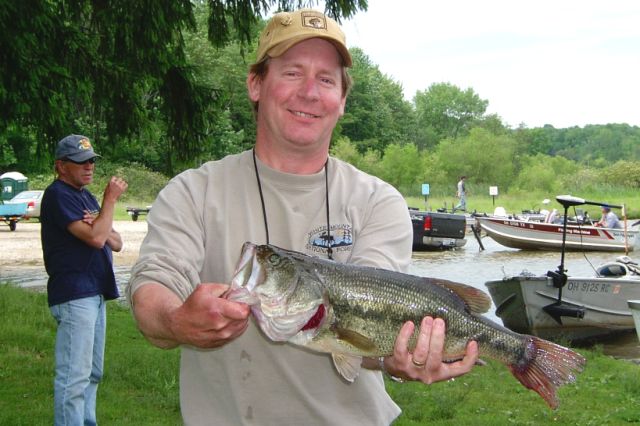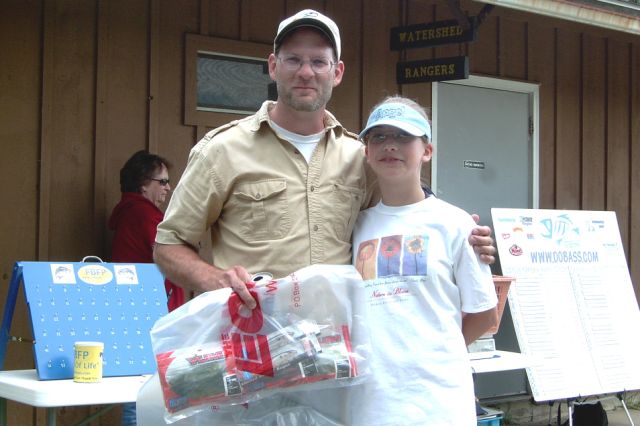 This is what college is all about, first place bass fishn'! The Kitson brothers using their knowledge base on Mother and culling out several other deep water fish by 9am, for five at 13.17lbs. Carolina rigged plastics and a B&C 1/2oz. jig along wood scattered ridges and humps in 10-15 ft. of water pulling out these post spawn beauties. $602 towards some batteries already forwarded by thier sponsor!!! Great fishn' boys!

Buck and Toad Galewood minus the lean and stickn' five suspended green one's out for the pic! These guys got back to their basics of fishn' the last two events by fingerwalkn' finesse baits in depths most won't go near. Patience is a virtue, 3rd last event, 2nd place and 12.4lbs here~ Buck is patient and in tune. $387 and a $126,3.73,2ndBB this underutilized technique is clearly being perfected right here on Mother, soon to be coined "buck" fishn'!!! Totally impressive fellas'~ 

Newcommers to the FBFP saga, the team of Huter and Adrias. One shy of a limit but well good enough for third place wood, 9.15lbs and a check for $301. Workn' buzzbaits and spinnerbaits, Omar finally kept his truck unstuck in the morning and started the day with "no enemies"! Both of these guys though are recent fathers and hiding their battered sleepless eyes behind some shades and bigbass smiles! Good show fellas~ "have you seen the enemy?"!  

How we managed to just get the grins on these dudes without the fish we'll never know! The team of Byrnes and Gronowski stepping into the three spot overall with their fourth place limit of 9.04lbs. and $215. Another "carolina rigged plastic" team approaching the scales cautiously as the final event grows near! Five bites, five in the boat then a little experimentating putting these guys in the hunt for the elusive Point Champions prizes. Good job guys!

I'm startn' to see a pattern here, no not carolina rigged plastics, but new teams for 04' making top spots! Bronson and Jones with a smile and a look of determination holding their four for a total weight of 8.16lbs and fifth place. If I remember correctly a buzzn' bite helping them move up to the 11th spot for the year. Weights are only going up for this team and not a blank to be seen for 04'. Solid fish, great smiles- total pay $129.

Here's the "new team" pattern unfolding~ the team of Shope and Costanzo with a five fish limit of identical spinnerbait beauties for a total weight of 7.82lbs. They've got the picture hold, the smiles, the fish and a ten spot overall. One toad is all they need to make the difference in the events ahead! Nice bag guys, that big'un is just around the corner and she's ready to make it count when it should!!!

First outa the money, but Nuthreadz hats! ,one shy of five and 7.31lbs is that dobass.com guy. The stage today allowing me the forum to again share my deepest respects to a man who inadvertantly changed my life. As discussed in the morning, Ray Phillips, who directed me to Mother's waters several years ago, gave up his enemy around 9am this day. Mother seems to teach me more things than I ever expected outa fishn'. Thanks Ray for your friendship and guiding hand. 

Far left one of the 3.63, 3rd big basses!!! This one is Bobby Schultz, that other Bo Giel guy took half of his $84 and ran without a pic!

Center stage, the obviously better half of the team of Plotner and Ripple with a big bass at 4.32lbs. How about a guy named "Ripple" catchn' a toad! That's a bigbass name and smile if there ever has been one! Total pay $210.

Now for my favorite for the day~ the father daughter Jordan team latching onto $50 of Pradco "out of the money" goodies! We had a heck of a time drawing the right chip! Glad to have you with us. Mother's daughters are known to put the hurt on us bigbass men!

Finally- our current point leaders, Efferson and Karnes, decided that if they couldn't make money in one event then they'd just win $100 of flippn' sticks from Rodmakers!!! We got their mug all over the place, I figured I'd hold out for them for point champ photos next event!!!!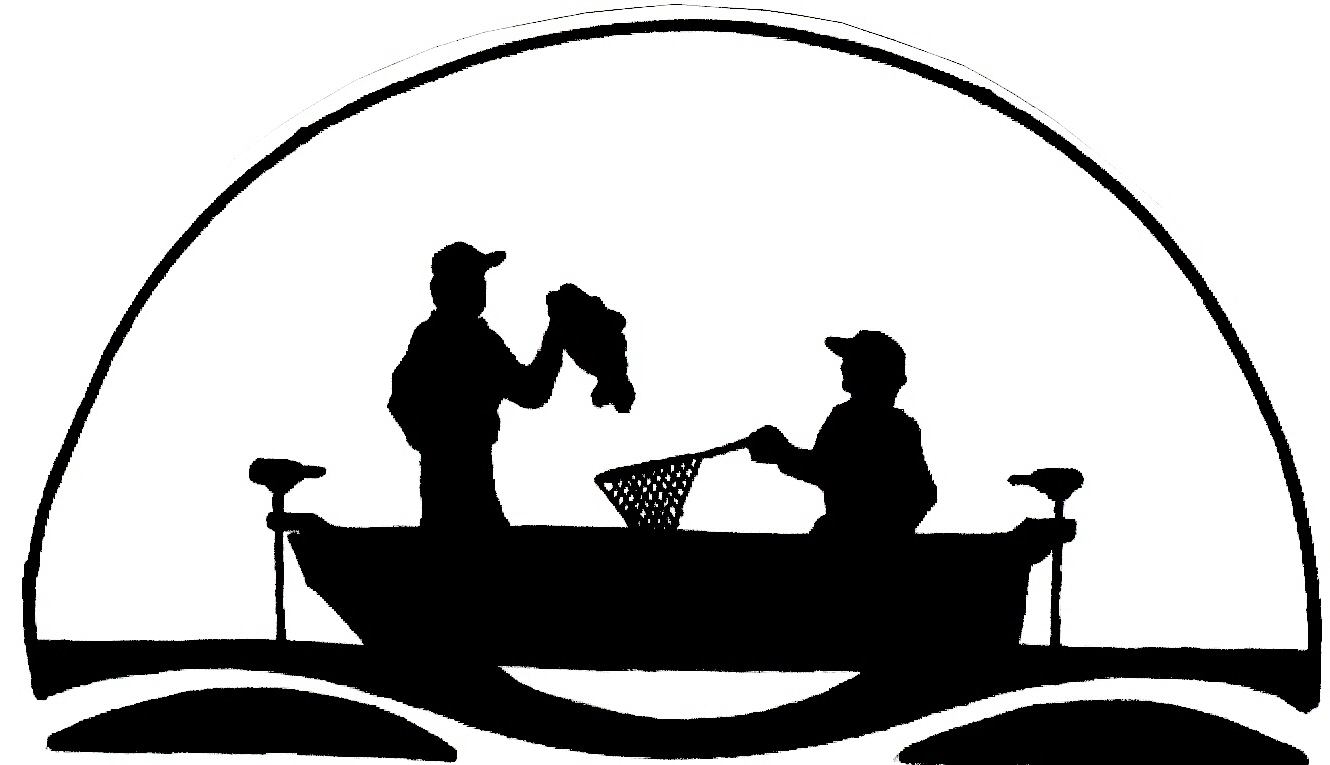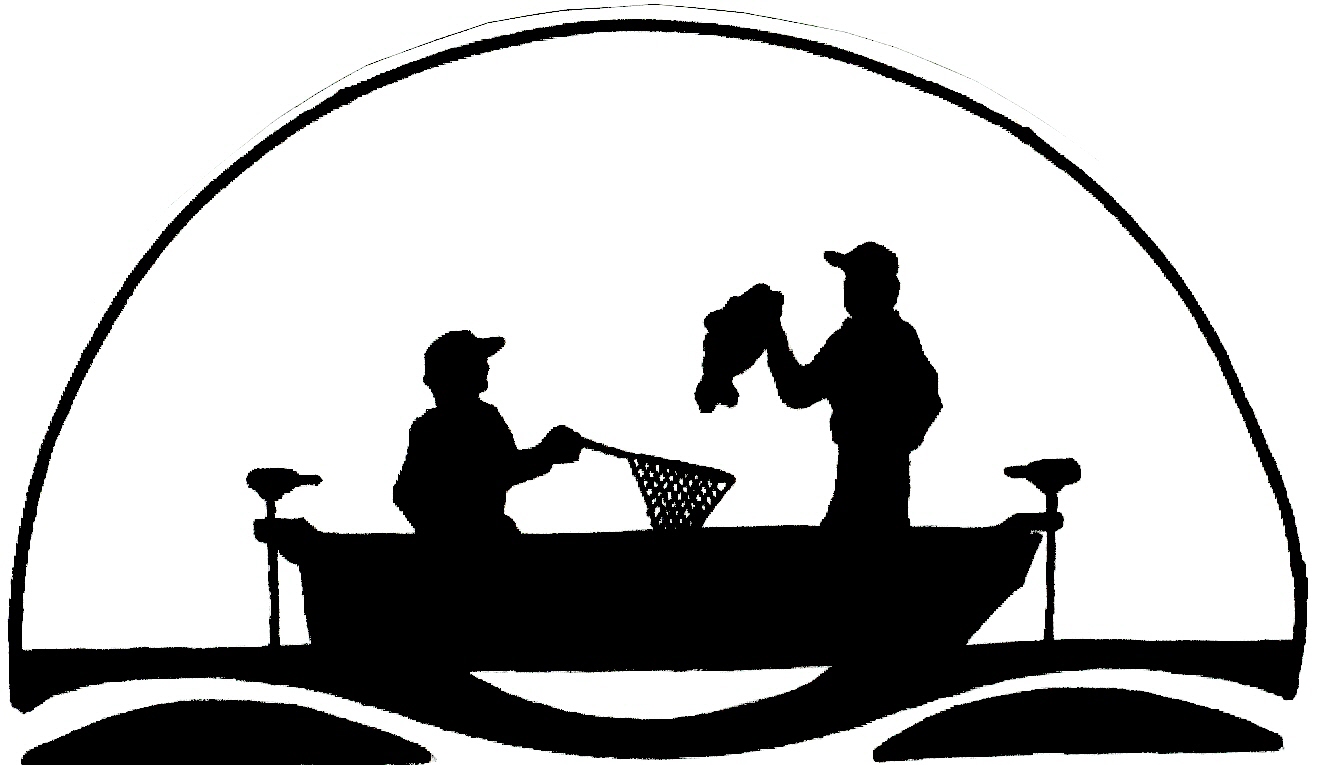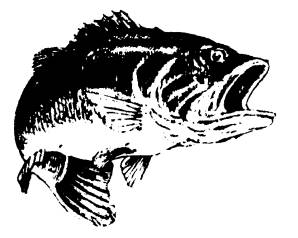 RAY PHILLIPS "OPEN" MEMORIAL LADO EVENT

SUN. AUGUST 22nd~ PROCEEDS TO BENEFIT FAMILY

FISH WITH YOUR HEART NOT YOUR ENEMIES