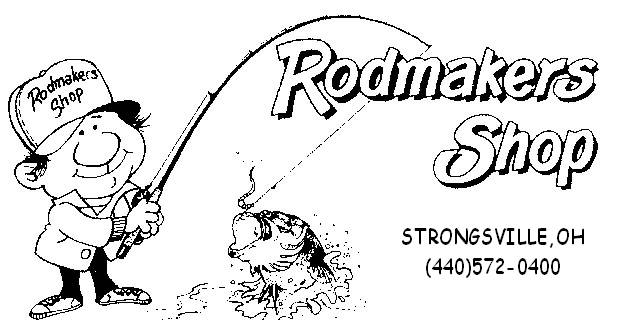 THE ANNUAL SPRING OPEN AND A COLD ONE TO BOOT, WITH 43 TEAMS IN HOT PURSUIT. MOTHER'S WATERS WERE DOWNRIGHT COLD, AND A SPAWNING MOVEMENT THAT HAD YET TO UNFOLD. SLOW AND STEADY JUST LIKE A MONK, WAITING FOR GREENIE TO GET OUTA THE FUNK. THE BITE TODAY ALLOWED A DISPLAY OF CHAPPED FINGERS~AND AT LEAST A FROZEN TOE!  SEVENTEEN IN ALL, LEFT SOME TO SQUALL, AND OTHERS THEIR SOULS WERE TO GROW. FOR IF NOT TODAY THERE IS A WAY THAT HAS NOTHING TO DO WITH A LURE, OPEN YOUR HEART AND BREATHE IN THE AIR ~ MOTHER'S SPIRIT WILL ENDURE.

SO THE STORY GOES... 

REACHING BACK INTO THE FALL BAG OF TRICKS, RORY FRANKS FISTN' TWO OF FOUR FROM A BONECHILLING BAG OF MOSTLY WATER. 10.65 POUNDS IN 4 FISH AND A THIRD BIG OF 4.28. SHAKING A GREEN PROMAXX TUBE IN ROCKY SHALLOW CHANNELS- WAITN AND PRAYING FOR ONE TO BITE EVERY 2 HOURS! TOTAL PAY $450.

IT WAS COLD AND WINDY AND THE BIG BASS LOOKS COME ALIVE WITH WEATHER LIKE THAT! THE TEAM OF HERNER AND SHOPE WITH TWO TOAD BLADE BITES ON DEEP RIPRAP STRUCTURE. A 5.47 BIG BASS BACKED WITH ANOTHER NEAR 4LBR TOTALING 9.13LB.THE EARLY SEASON BIGBASS LOOK RETURNING BACK $625 AND ENVY OF 42 TEAMS! 

ADRIAS SLINGING THREE FROM ALONGSIDE HIS PARTNER HUTER. OMAR LOST HIS CHATTERBAIT AND RESORTED TO CAVEMAN TACTICS WITH A BLACKNBLUE JIG. 7.7 IN WHAT YOU SEE AND OVER 12LBS WITH THE CHATTERBAIT!!! GREAT SHOW GUYS AWESOME BIGBASS LOOK TOO- KEEP 'EM COMING!!! TOTAL PAY: $300 AND FINAL WOOD. 

TO THE LEFT, A BIG BASS SMILE~ENEMY REMOVED, AND TO THE RIGHT A WHITE BELLY BIGBASS STICK 'EM OUT THERE LIPPN' HOLD- TOGETHER THE SPRING TEAM OF RAMSKI AND JAY COBB. GOING FROM MEMORY... A NEW FANGLED CHATTERBAIT MAKING ALL THE FUSS FROM SIMILAR EARLY SEASON LOCALS OF THE PAST. 7.54 TOTALED AND A KIPAWA PROP SECOND BIGBASS FOR A RETURN PAY OF $200 IN THE FOUR SPOT. GOOD SHOW GUYS THANKS FOR RETURNING!!!! 

HOW CAN ONE RESIST THE PURE BEAUTY FOUND IN THIS PIC ~ NO NOT BAYUS AND JOHNSON! BUT THE TWO FAT BROWN SMALLIE CHUNKS- ONE OF WHICH CAME FROM A METHOD ONLY SHUNNED AT MOST EVENTS- TROLLING!!! A JERKBAIT! THESE DUDES DRESSED FOR SUCCESS TODAY AMIDST THE 20MPH NORTH WIND- HAD THE BRONZEBACKS SEEN 'EM COMING THE BIGBASS SMILE ON BAYUS MIGHT NOT BE PRESENT! TOTAL WEIGHT~ 5.29 AND A $120 CHECK.

THIS PIC LOOKS ALMOST FAMILIAR MINUS ABOUT 7 LBS! (CHECKOUT THE RODSHOP LINK BELOW AND SEE!)

RAY HALTER TAKING THE STAGE FOR HIS PARTNER RICH SNYDER ON YET ANOTHER CHATTERBAIT EXTRAVAGANZA. THE EARLY SEASON PROVING THE 06' MADRUSH FOR THE LITTLE VIBRATING JIG MIGHT BE WELL WORTH THE EFFORTS!!! THANKS FOR JOINING US TODAY GUYS- TWO BITE 4.24LBS AND THE FINAL RETURN OF $80.

JOHN BATES LEFTN' A SOLID COLDWATER KEEPER. PULL THE HAT DOWN- PUT THE SHADES ON AND KEEP ON PLUGGN' IT AND... - BAM! ONE BITE GOOD FOR THE FIRST OUTA THE MONEY SPOT WHICH FITTINGLY RETURNED $50 IN RODSHOP GEAR. HAD THEY NOT SHOWN UP JOHN THEN NO GEAR CERTIFICATE- BUT THEY ALSO JUMPED YOUR 6 SPOT!!!! GOOD SHOW AND GREAT HOLD- SPRING HAS SPRUNG!!!! TOTAL WEIGHT-1.85LBS.