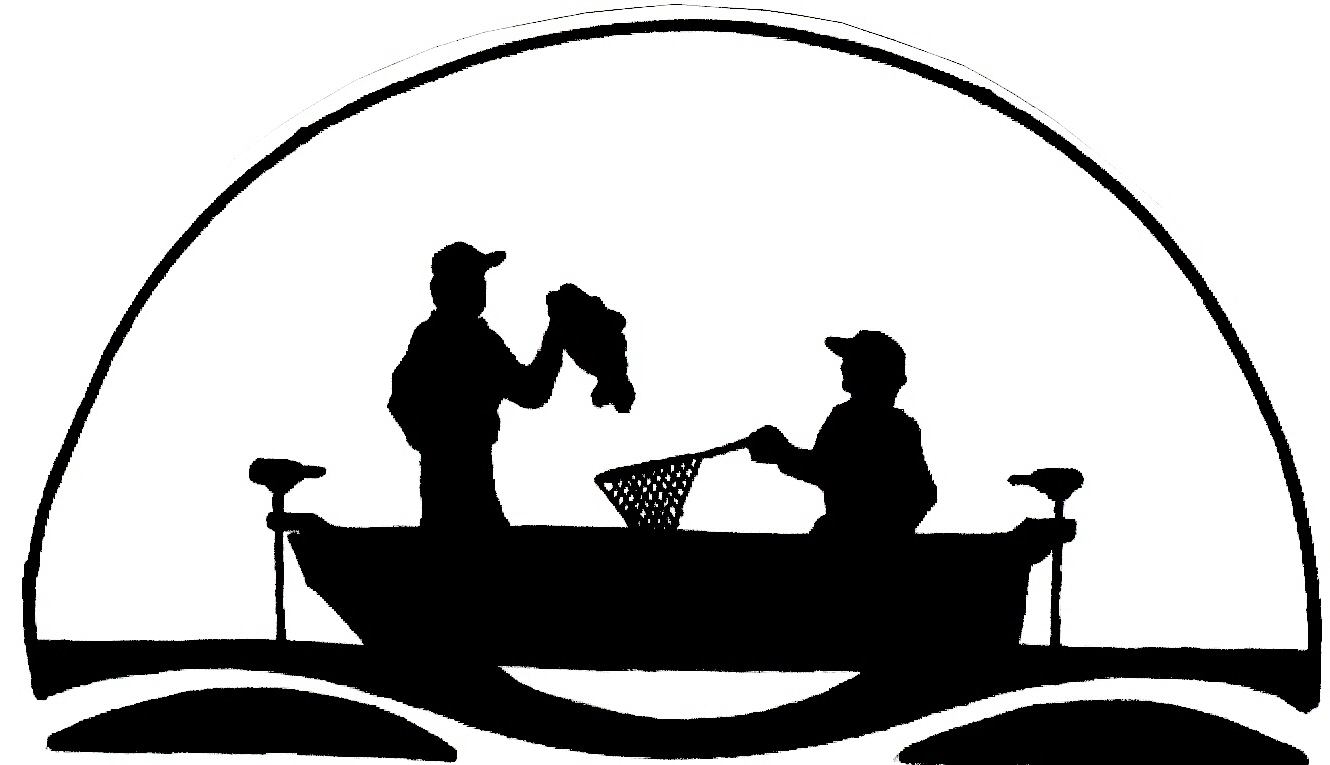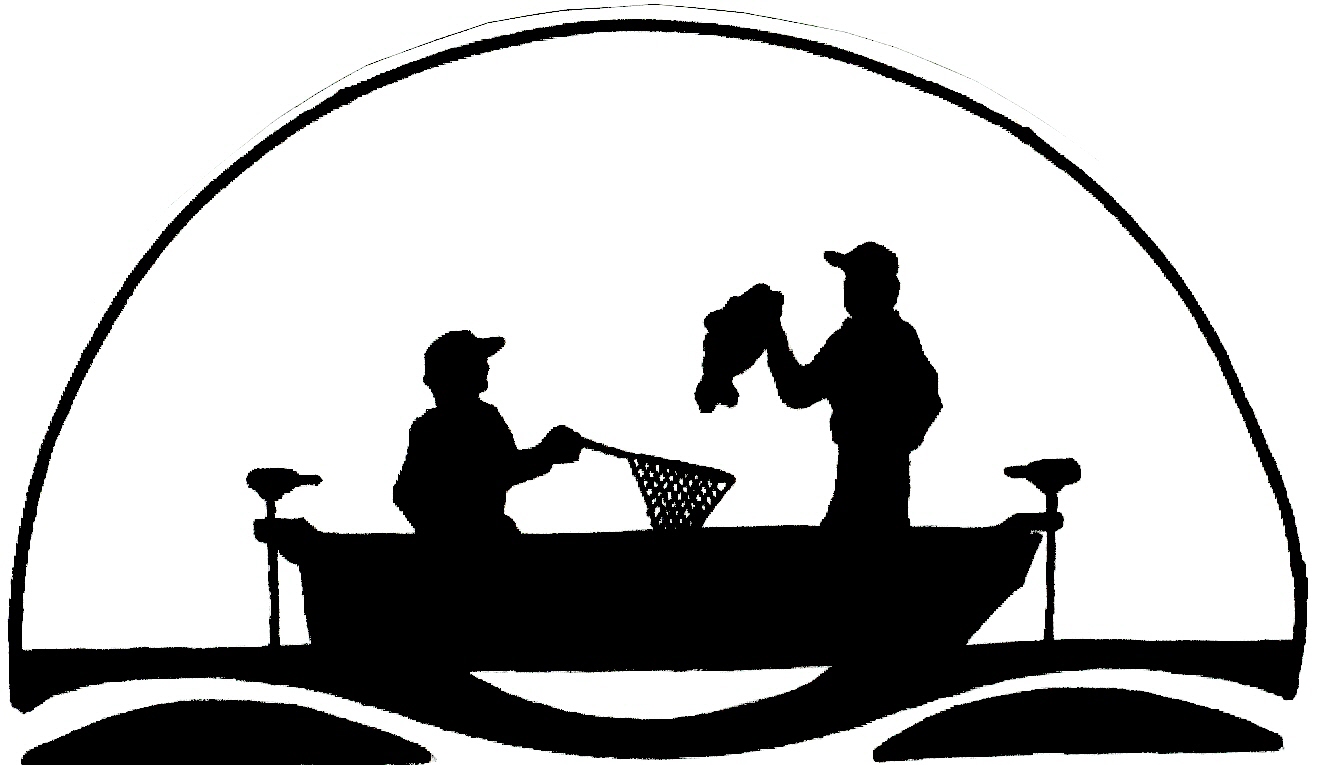 THE LADO SPRING BASS SERIES QUALIFIER #1 4/24/04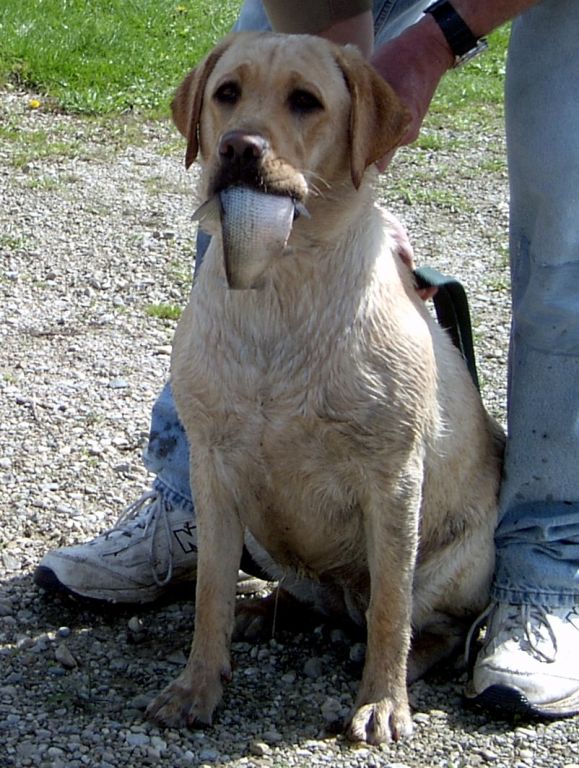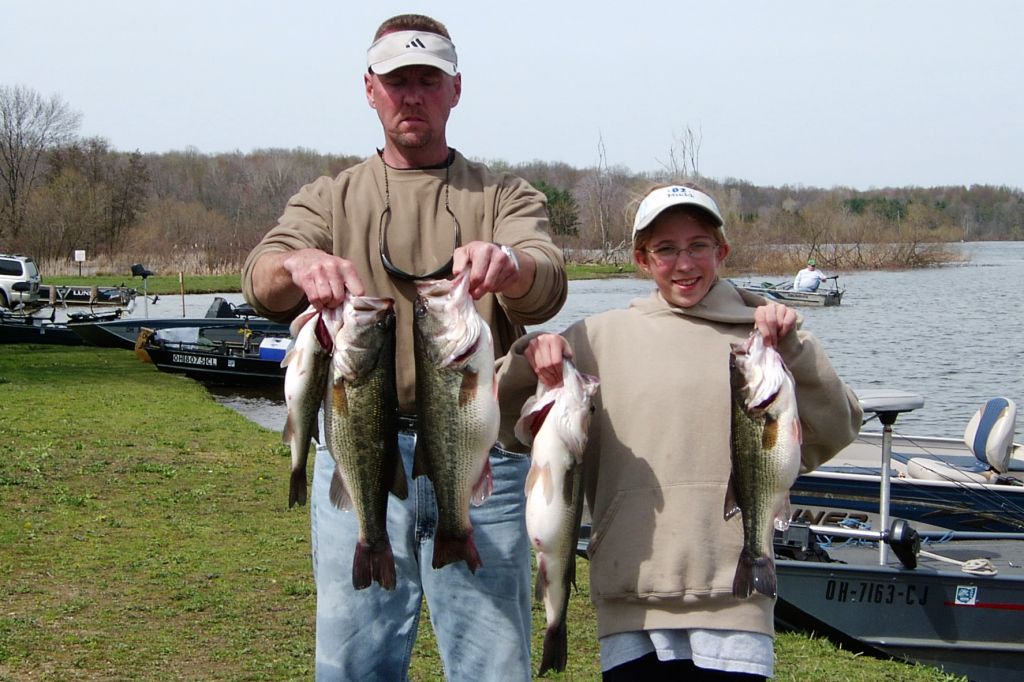 WARMING MILD AIR AND A SWIFT NORTHERNLY BREEZE, LEFT A FATHER DAUGHTER TEAM WITH THE TREMBLE IN THEIR KNEES. MOTHER CAME FORTH WITH HER BANKS RIDING HIGH, PUTTING A SKINNY WATER BITE DRIER THAN THE LIGHT BLUE SKY. "RUN MY ROCKS DEEP, THOSE FISH WILL KEEP"- MOTHER'S DAUGHTER KNEW AND HER INTUITON GREW, AS THE NEXT FIVE POUNDER ROLLED INTO THE NET. DAD SMILED PROUD AND LAUGHED OUTLOUD WHEN DAUGHTER REPLIED, "THAT'LL GO SIX-I BET!".

BIG BASS MEN WHO WERE OUT FOR THE WIN, CAME TO THE SCALES WITH THEIR PUPPY DOG TAILS.

  44 TEAMS AND 85 FISH, OVER 200 POUNDS AND 7 TEAMS WITH JUST ONE WISH...

TO BE THAT YOUNG LADY FOR TODAY.

THE ENEMY CAN ONLY BE FROM WITHIN.

SO THE STORY GOES....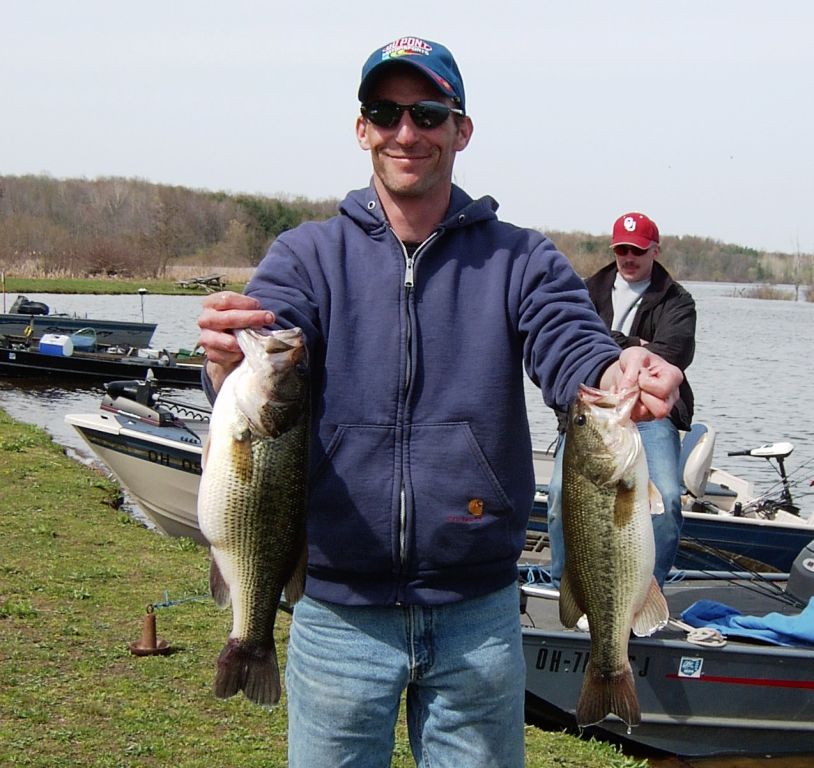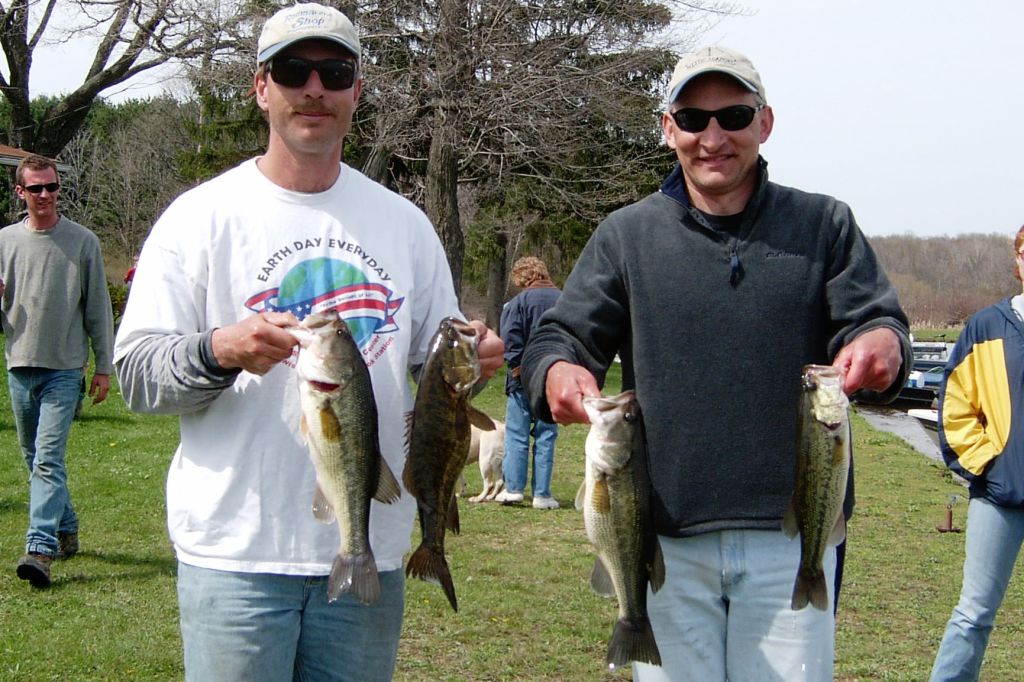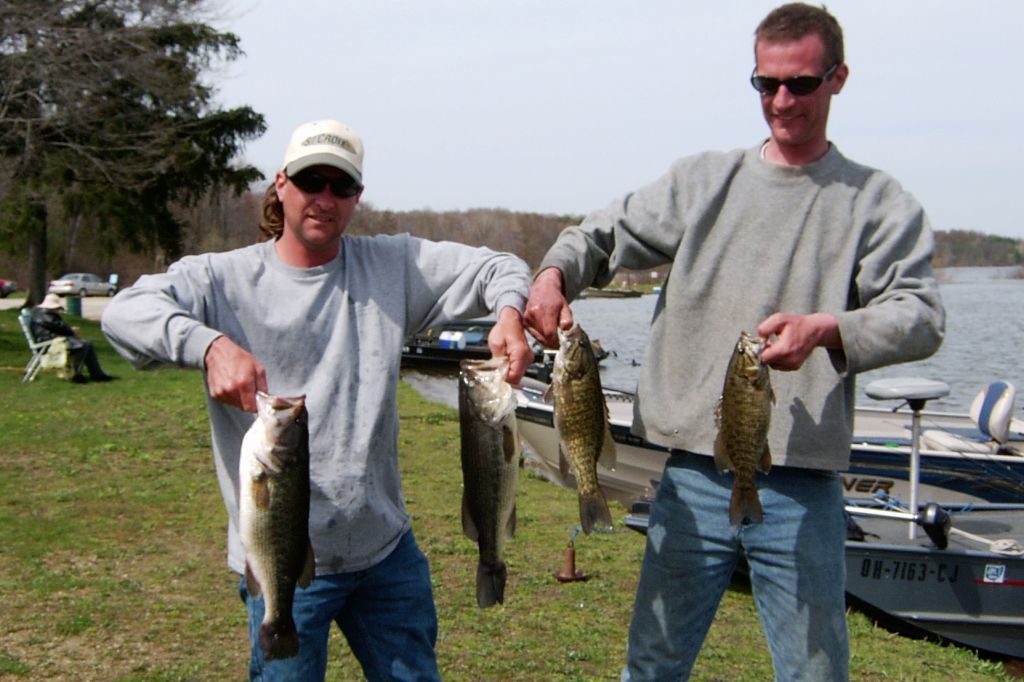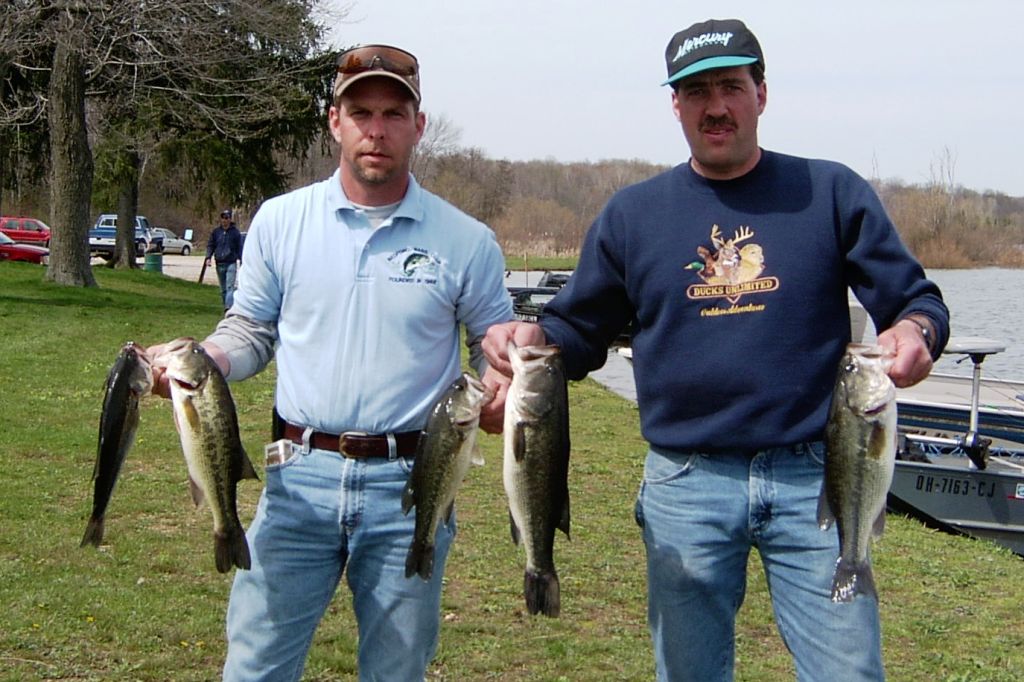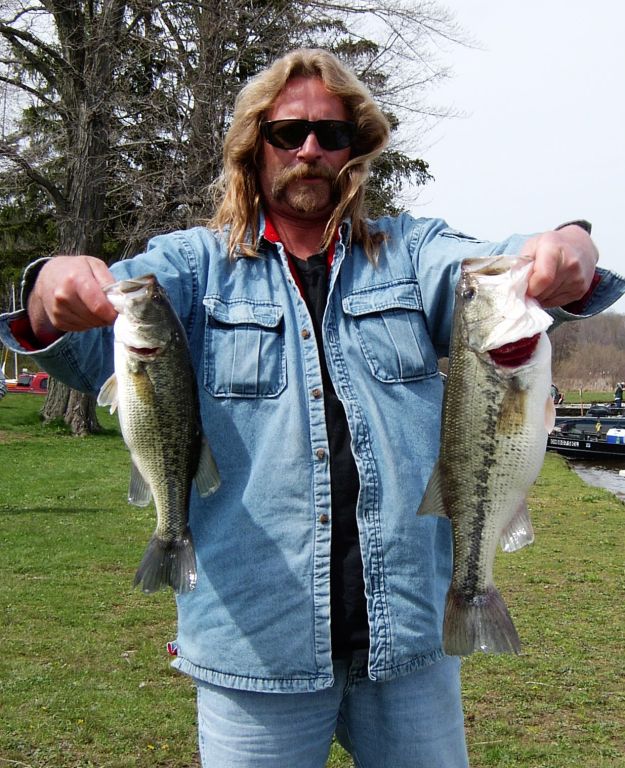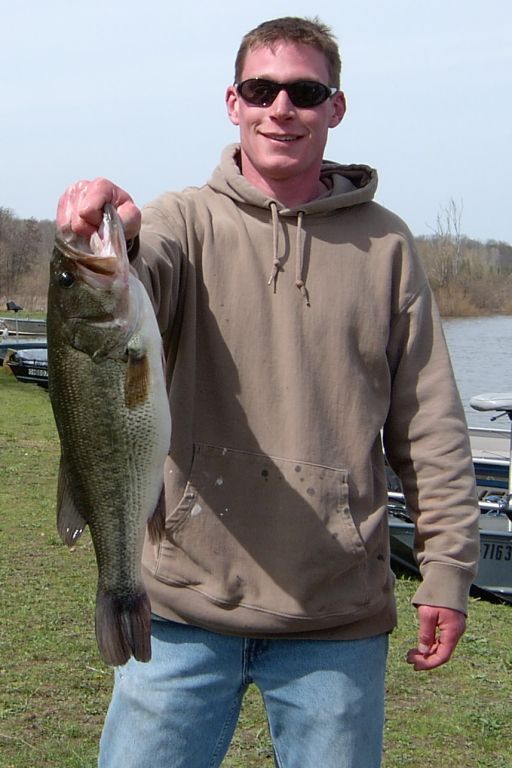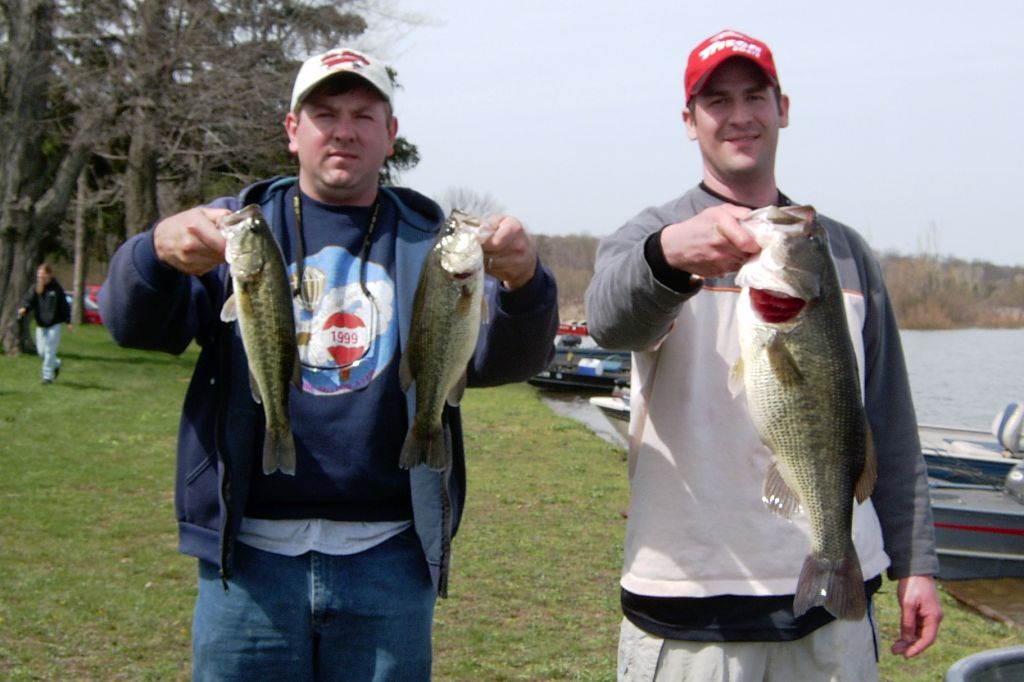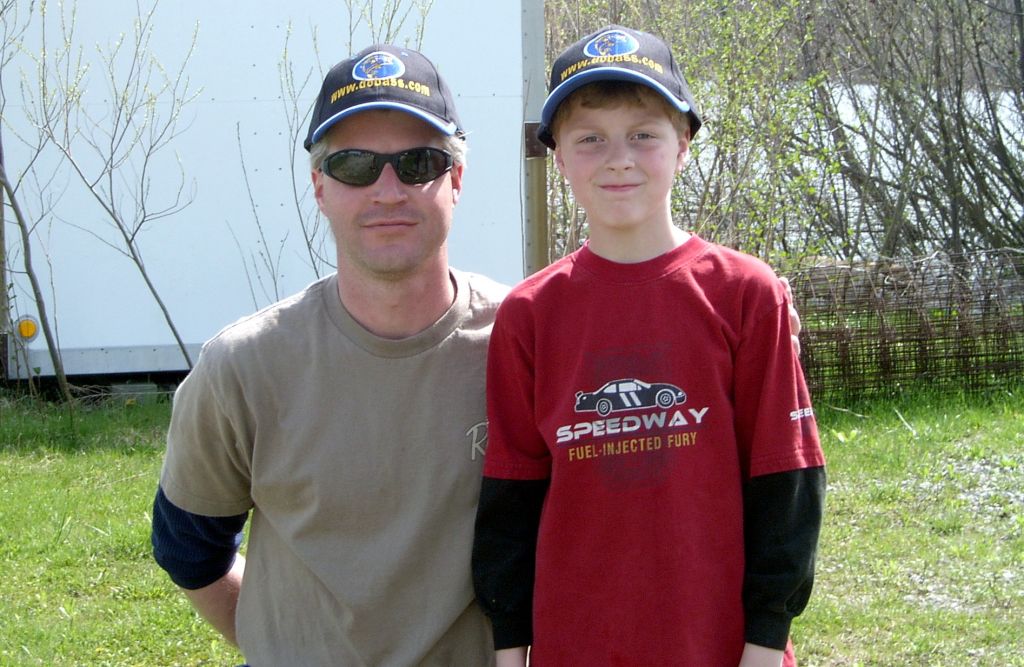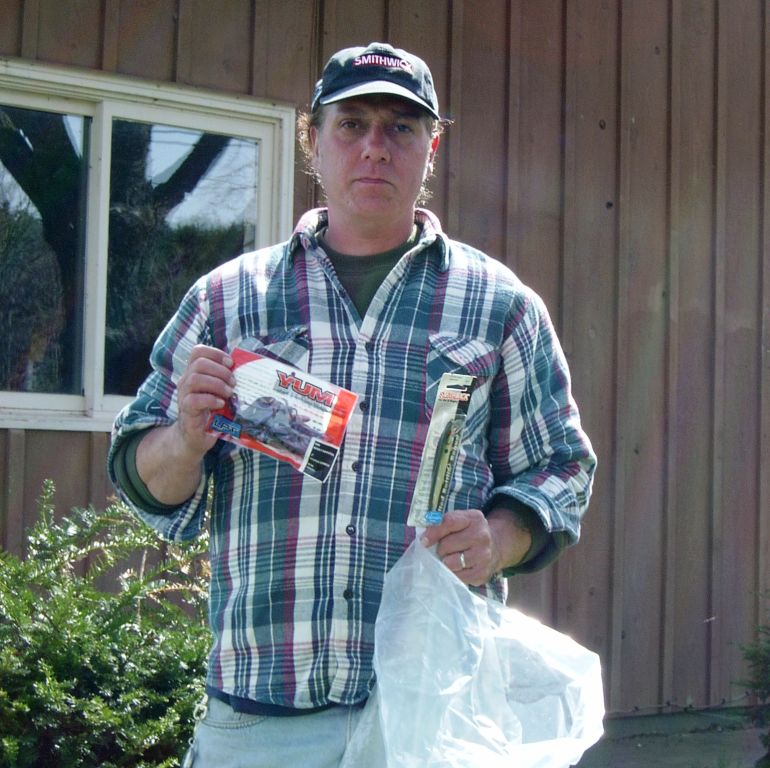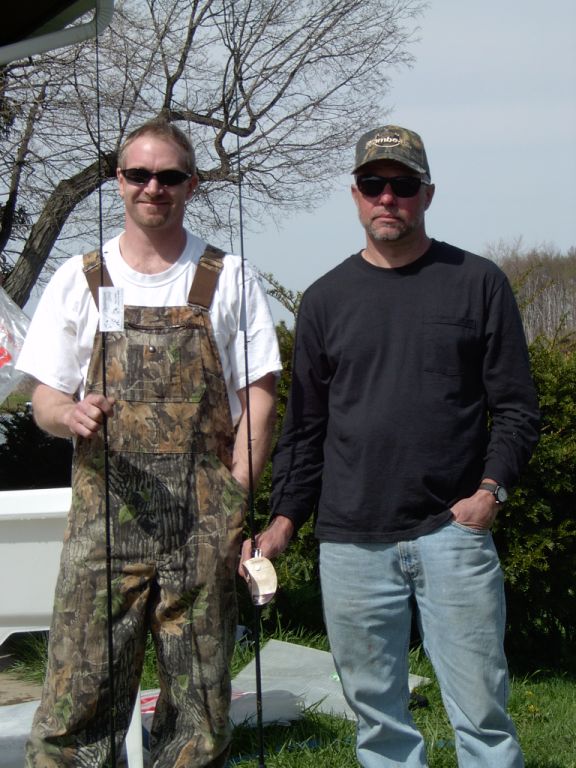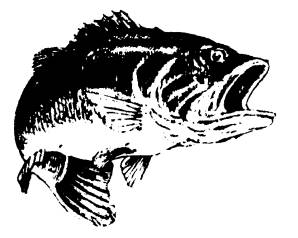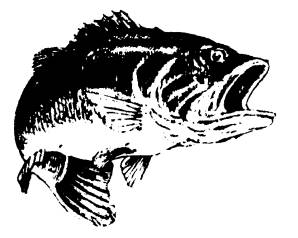 David and Kathleen Morris showing off four sowbelly toads and a 14" running mate that was most likely chasing those big females around for a date! Dave alternates his three daughters each event, rotating turns to put them on some fish. These gals are in tune with Mother. Just how many 11 year olds have the chance to deep crank a 5.36lb second big bass off rip rap, pull another 5 lbr. from a bush and round out a five fish limit of 19.45lbs!? One so far, and she has $745 towards the first year at B.A.S.S. University! The guy to the right is another from the Morris family showing off his talents of gathering bait for the kids!

Here's a face from the past that we haven't seen for a while, solo angler Bo Giel shedding 'the enemy" from 2003 and making an early mark with a limit of 14.35lbs. Bo rolled blades and cranked his five fish from deep Northern waters. Generally known for a skinny jig bite he adapted to what most fish were really doing this prespawn time of the year, staging. Steep channels and rocky points in 5-10 ft. of water bumped along with a crawfish patterned crank and burned with a white double willow counter rotating blade. Enticing a reaction bite from a quality average fish of nearly three pounds each. Nice job Bo- $396 for your efforts. That bigbass smile you got going today... worth a millon! 

Two of the hardest working anglers on the FBFP "tour", Gus Gronowski and Matt Byrnes with a smallie amongst their limit of 11.52lbs. Gus just stepped up his old walleye rig with a flippn' deck for 04'. Now I'd almost believe a new found skinny bite for a second, but the fat brownie gave 'em away! A mixed bag and white bellied toads lends itself to the deep fishn' and they did mention some jerkbait action. These guys do it all and if youre lookn' for some help, Gus will be the first one to put you on his boat. Great fishn' guys,total pay in the three spot $308! 

Here comes our hero, Chris Minick holding two largemouths from his mixed bag of 11.5lbs, a familiar close finish and about nine pounds shy of the FBFP record he set 3 years ago!!! I'm sure the Morris team had an eye on that mark today! Chris has a sweet spot laid out in a pile of rocks that just keeps paying out a late April crankn' bite. Second place point champ in 03' his fourth place finish paving the road for one of the most consistent anglers since the series began. Don't let the size of the green fish underestimate the 14" limit, those smallies are gettin' bigger every year in Mother. Nice job Chris - $220 today!

The 2003 point champs Mark Snahanican and Bob Balli coming out of the box with good points and a fifth place limit of 11.33 lbs. When inquired about their efforts today "teamwork" was the key. When you get more than two anglers in a 14' boat two things can happen- sink or swim! These guys have it all put together working on both their angling strengths and mixing it up with a variety of fishn' techniques to pull one here and another there, during the eight hour day. Smile guys! Your on your way to another set of G.Loomis rods backed with Shimano reels for 04'! Total pay today - $132. 

The final top spot rounded out to number six for the team of Dave Efferson and John Karns with their deep water limit of 10.58lbs. Concentrating in 8-10 ft. of water and inching some special big jigs along the way, four nice fish and a perfectly colored toad jumped aboard for an $88 return.

Efferson has the bigbass hold perfected with years of pics from March bass in the 6-8 lb range from Mother's sister, Auntie Mogadore! Good show guys!!!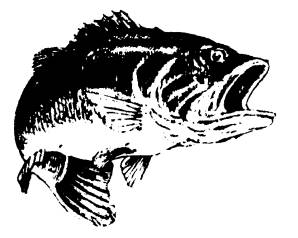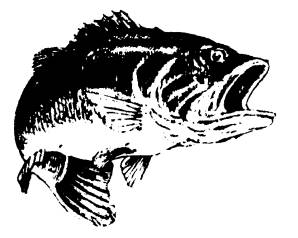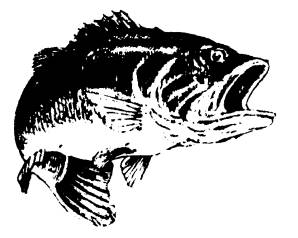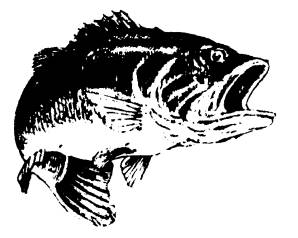 Now for my favorites! The BIG basses! Far left is Joe Heller with one of three bites from his team, a 6.33 lb toad and the smile of an angler who just caught 'em! One bite paid $215! Center top, the team of JP Seman and Jeffery Pelc with a well taught hold by an old partner on a 3rd big bass! Notice the extension of the arm in front of the chest to give depth to the perspective of a 5.25 toad - nice hold, great smile and an $88 return! Far right top, the team of Metzger/Smith with a Rodmaker return of two Quantum IM-7 flippn' sticks just for shown' up! Bottom center, a two time winner Mike Bunner with now over $100 in gear from Pradco. Folks are startn' to ask questions about that chip draw Bunner you'd better be careful. Finally bottom right, the right fin with son~ Joe and Brian Engler, with NuThreadz dobass.com hats. Wanna hat? Either finish first out of the money at lado or simply click their link on the homepage and drop them a line!!! A huge thanks to FBFP sponsors for making more than a 100% return to anglers of this series.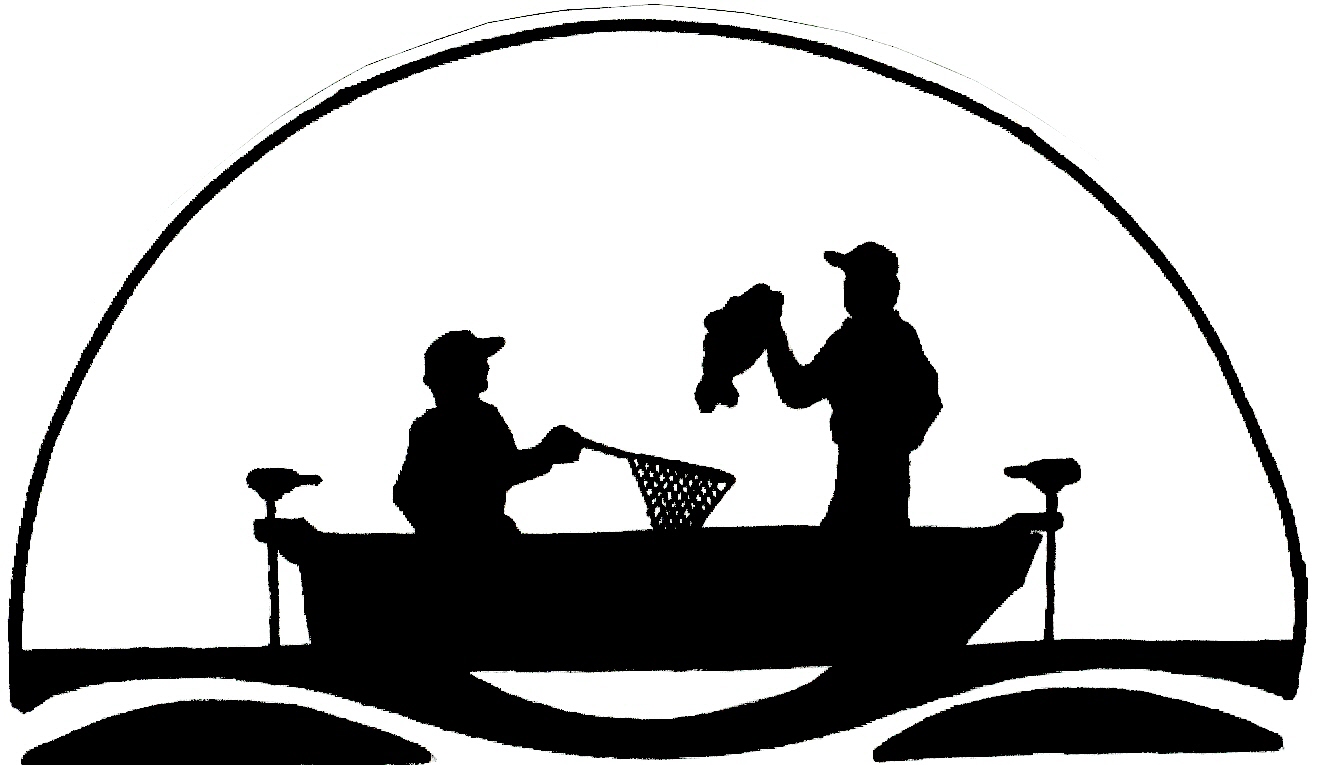 NEXT EVENT MAY 8TH!!! DONT FORGET TO PREPAY!!! SPOTS REMAIN OPEN FOR THE YEAR ANYONE INTERESTED PLEASE CONTACT THE DIRECTOR FOR INFO AT FBFP2004@AOL.COM

MOTHER KNOWS NO ENEMIES- THINK BIG BASS!