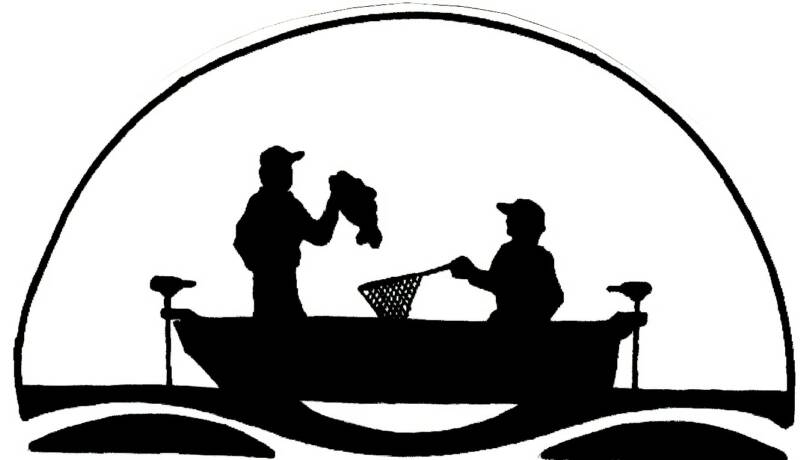 THE LADO RESERVOIR SPRING BASS SERIES

QUALIFIER #1 4/17/05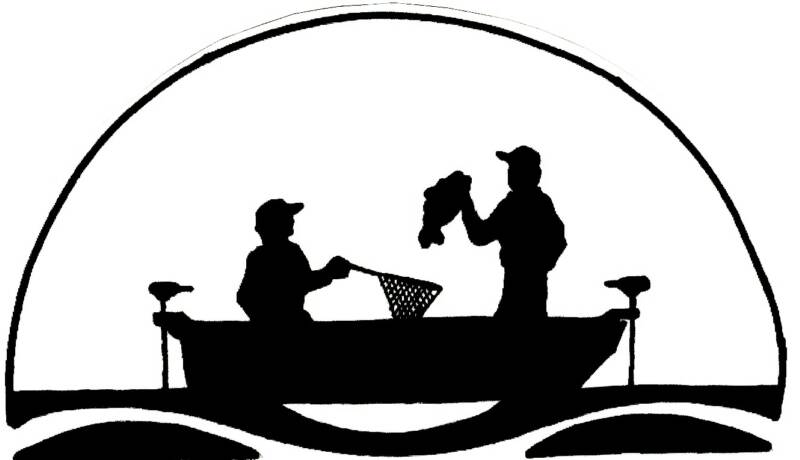 The breakfast bells rang, as Mother's birds sang, to 46 teams on the shore. An orange sunrise, much to our surprise, as anglers geared their implements of war. South winds early eventually turning West, later spitting some rain on even the best. The sun shone brightly as the bags approached, just 115lbs. with 42 fish encroahced. "My waters are cold, despite what is told, from a few fish near the North. Look out ahead, with jigs of lead, for my toads are about to move forth!" So the story goes....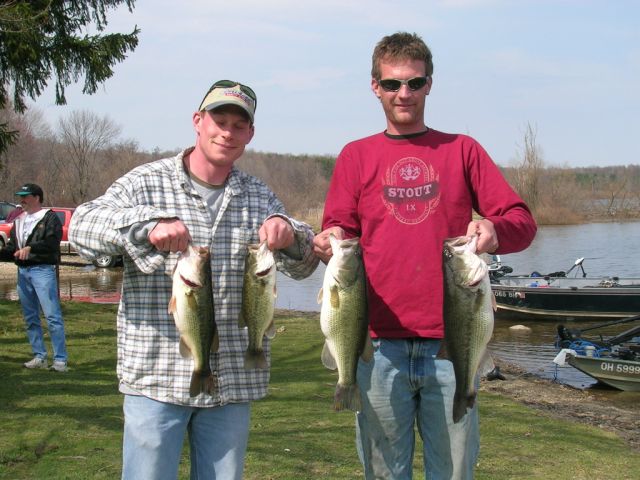 Joe Heller and Ed Lewalk moving into our Hero's old spot.Four fish later for 14.7lbs Chris Minick is now owed a favor! This team boated them anyway you wanna cry about it, they got it done. A deep diving North crankbait bite giving up 5.65 big bass and a total just shy of the $280 15# pot! Total pay for a $60 entry ~ $874 !!!!! Great bigbass holds and smiles as well !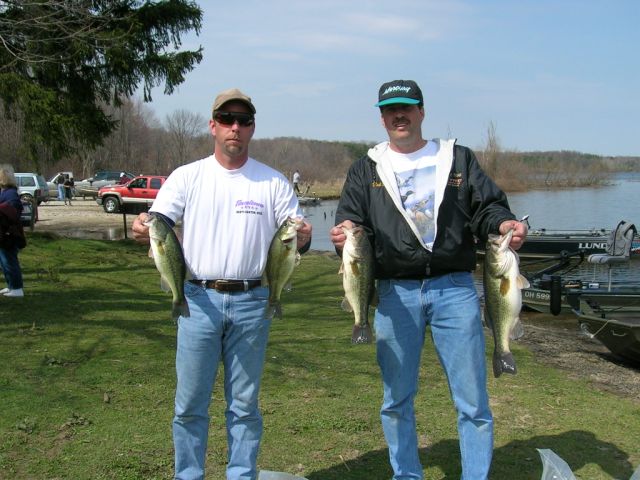 Mark Snahanican and Bob Balli making a hard run up front for the point champion boat givewaway. These guys have been both first and second before- this year it really counts! Four team spinnerbait fish from 6 foot of water rounding out 10.91lbs for a second place pay of $414. I'm likn' the low hat brim hold from Balli on a couple of toads!!! Good show guys!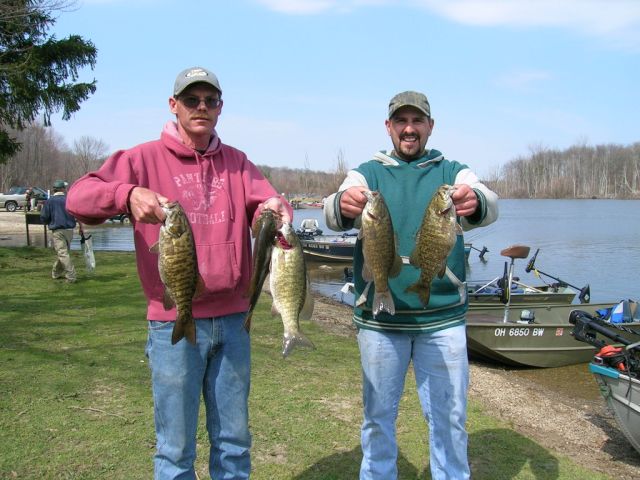 The only limit of the day and low and behold they are all BROWN fish compliments of Costanzo and Oney! Five fat Northern brownies off a twister tail just getting ready for the upcoming spawn. Dialed into them and shown' 'em front and center with a deserving limit smile. Total weight 10.01lbs for a payday of $322! Just awesome fishn for an up and coming species in Mother.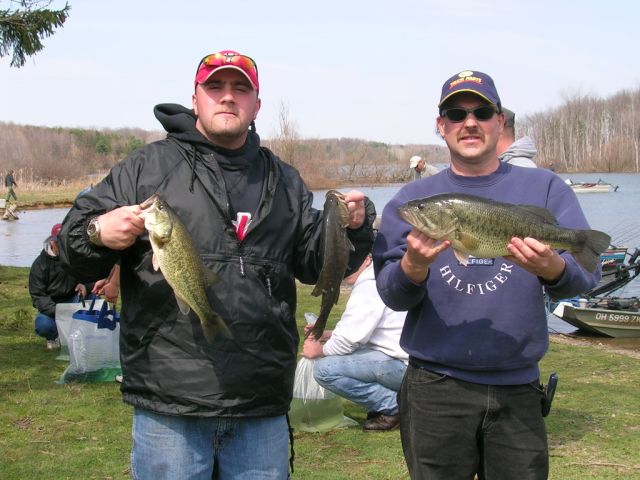 Welcoming the team of Hughes and Whelply came three fish for 8.67lbs. The big bass looks complete with a dead pointed stare and a toad to the right. These boys have come to play and aren't messn' around for 2005 ~ great job guys keep it rolling!!! Total pay for the four spot $230.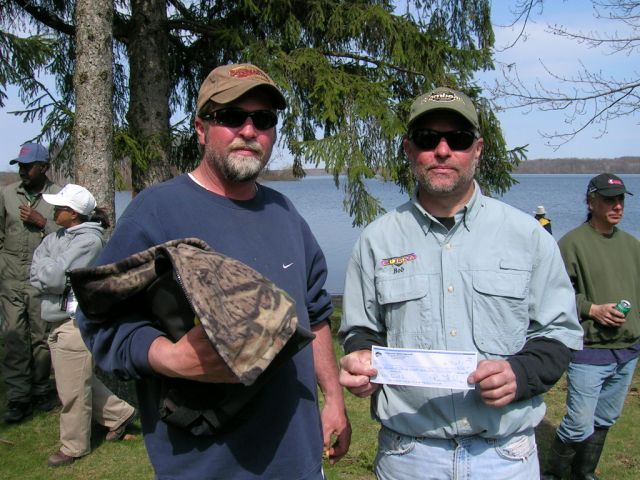 Grumpy old fishermen aint got nothin' on this pair. The team of Gnagey and Buzzbait Smith with two bites for the day one of which was a 5.1, 2nd bigbass. Two checks, two fish, two smiles,fifth place- 7.55lbs and one payday of $276. These guys are becomming my team to cheer for- great job fellas!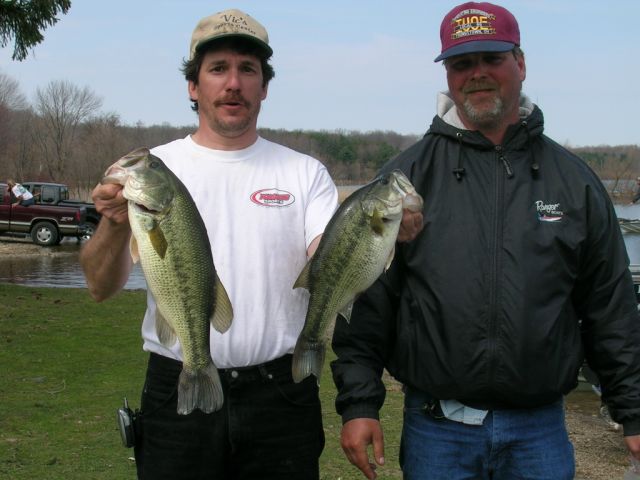 Can you believe we still let these characters back in for 05'! Bennett and Hladio returning to the honey hole and picking up two left behind during the spring open. Total weight of 7.08lbs returning back $92 keeping them way ahead of the game for the year. Look at the bellies on those fish. Bennett's belly is lookn' a little spring like as well !!! Valuable points for these guys- see you in Qual #2!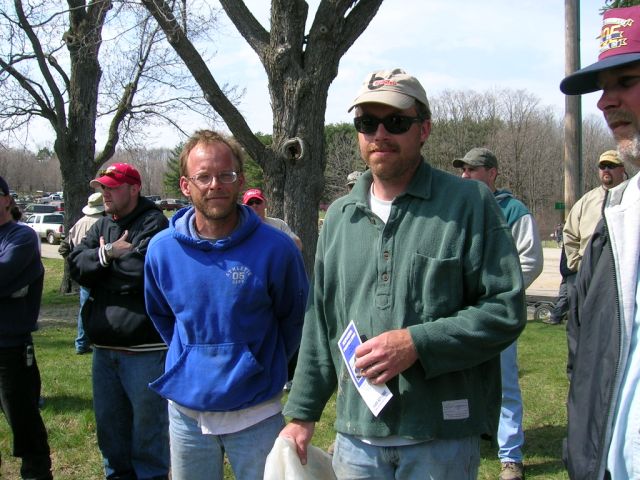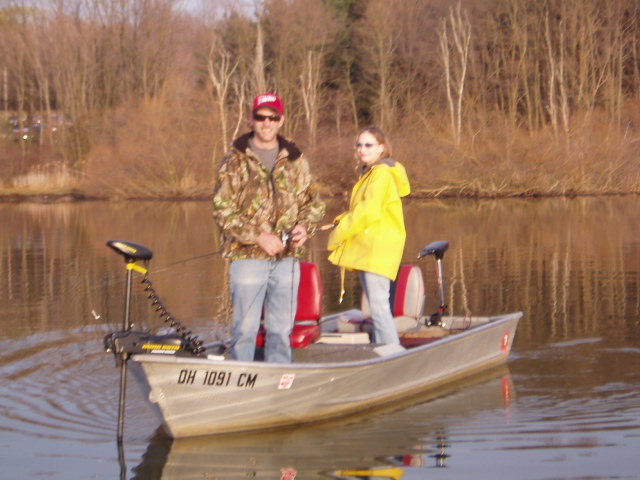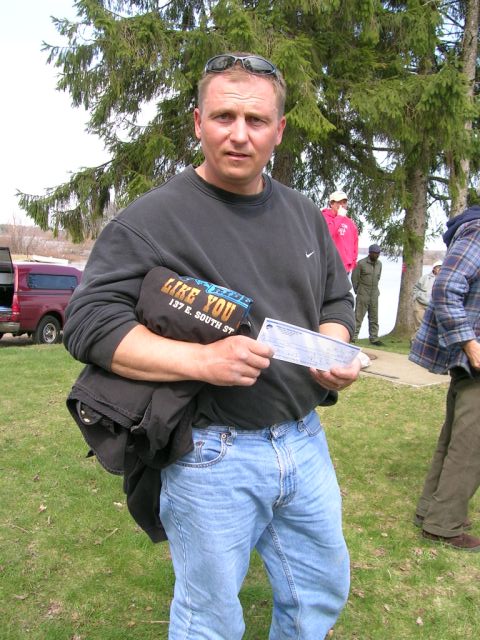 Top left a newcomer, Mr. Cobb with a third Bigbass of 4.98lbsfor a return of $92. He's got a good bigbass hold on that check as well!!! Glad you saw us at the spring open and signed up!!!!

Far right a familiar face in this position, Mike Bunner with about his fifthteenth win of the draw for Pradco products!!! A big thanks to B.A.S.S. pro Frank Scalish for hookn' us up in 05'!

Top center ~ first outa the money needing that extra push from a 3-blade Kipawa propeller! The team of Nagy and Conkle with 6.79lbs and a new Kipawa blade. Check out info by clicking the Kipawa arrows!   

So there we have it- one under the belt! There remains team openings for the year so stop thinking about big bass and come out with us May 7th and catch one!!! We are giving away a boat comliments of Vic's Sports Center for point champs on top of a HUGE cash payout for the championship!!! Thanks to all who make this happen.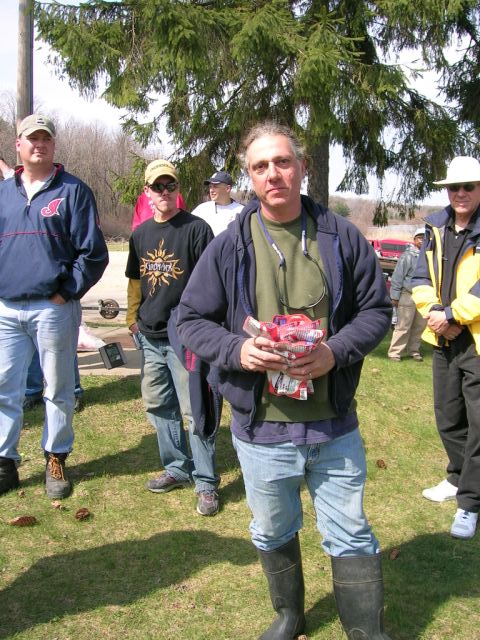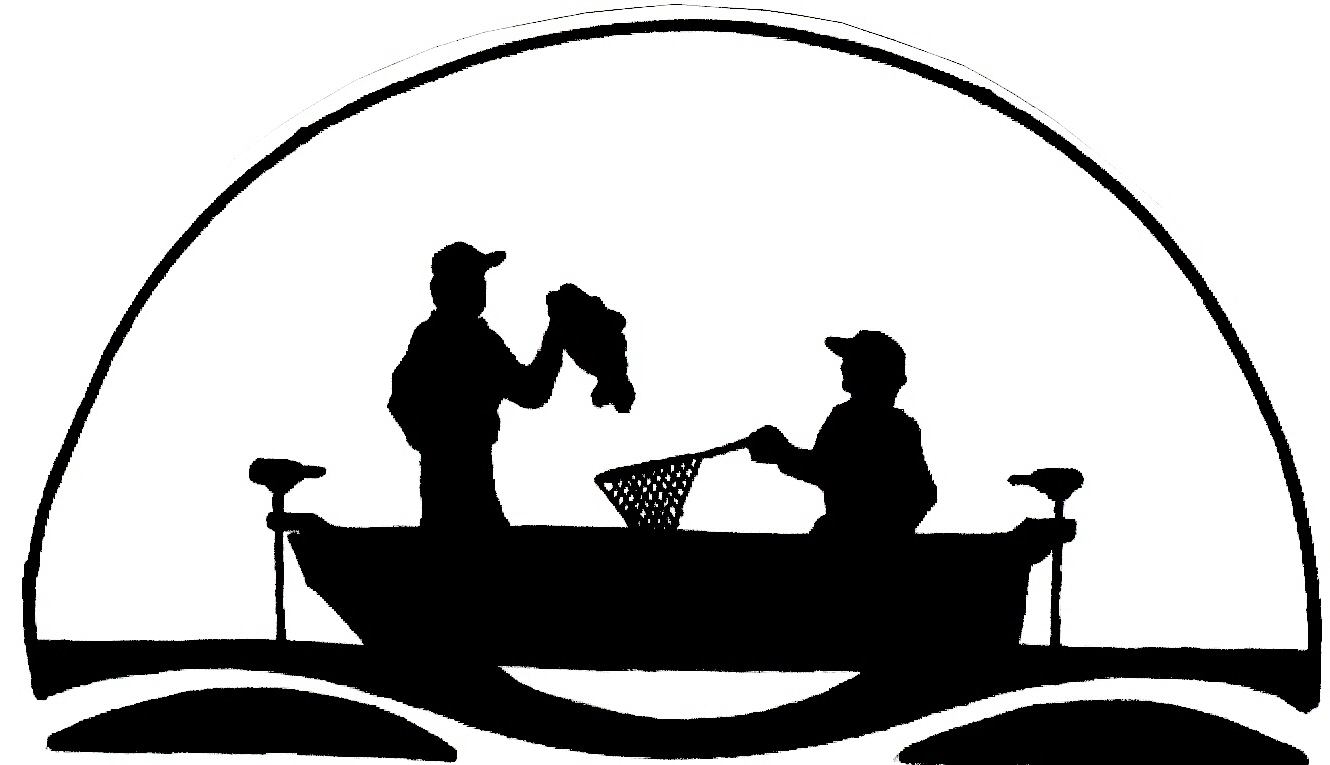 REMOVE YOUR ENEMIES AND THINK BIG BASS

FRANKS BASS FISHING PROMOTIONS 2005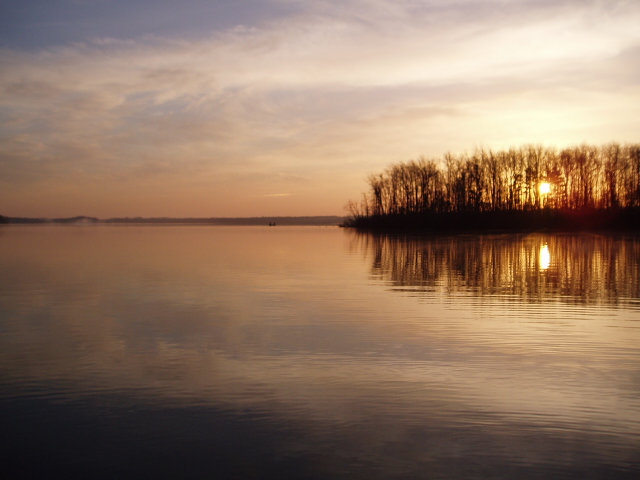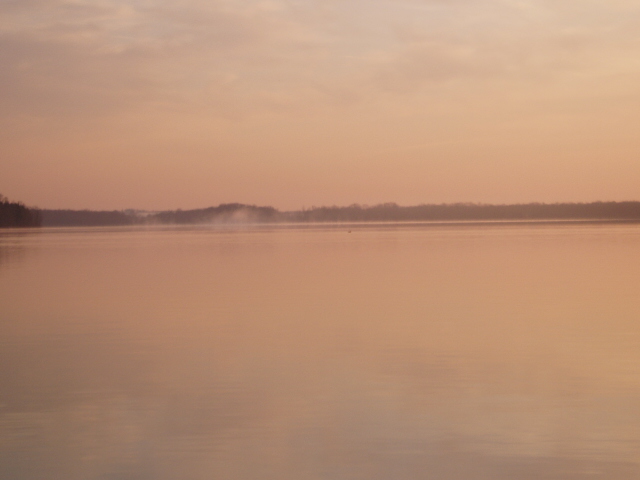 FATHER DAUGHTER ELECTRIC FISHN'