FBFP 2003

LA "DO" SPRING BASS SERIES

APRIL 26th, 2003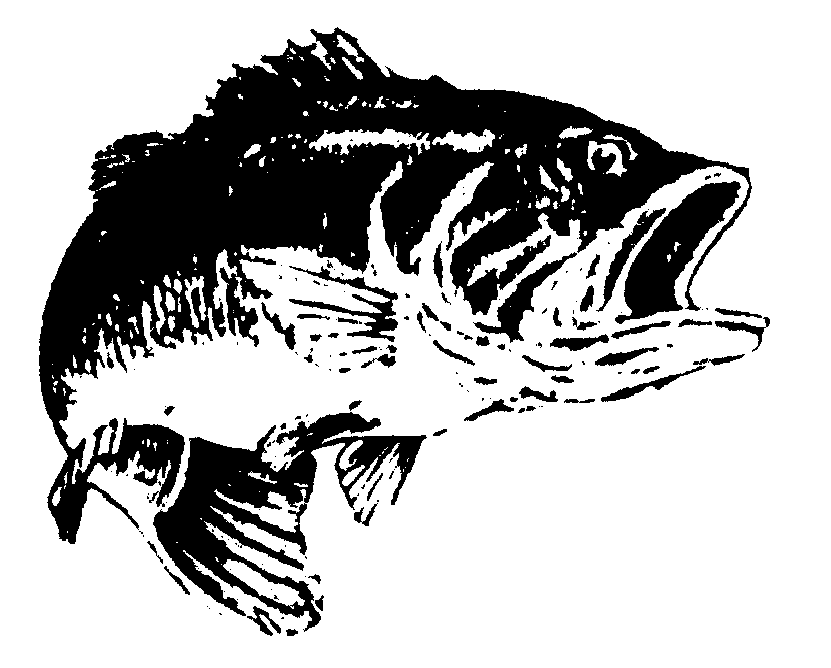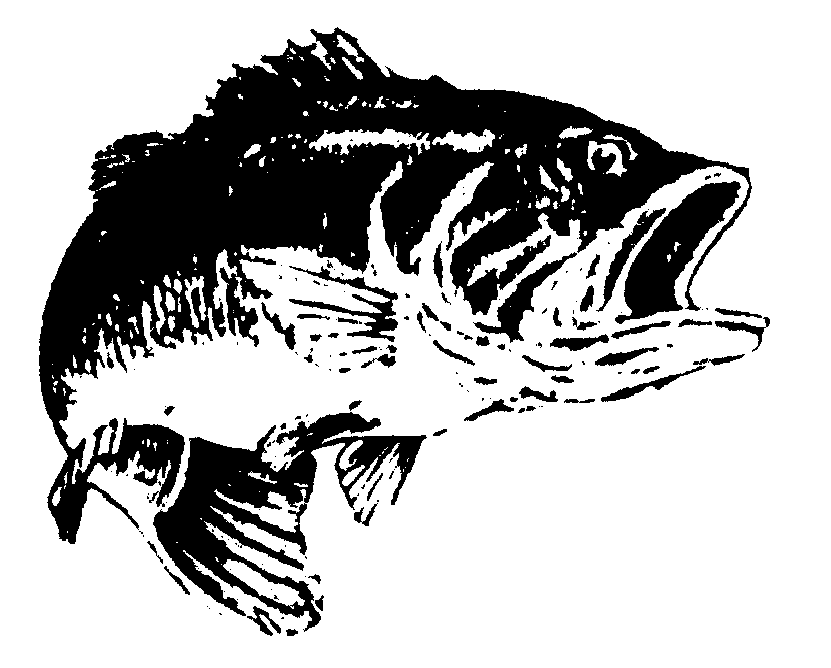 OPENING DAY FOR THE QUALIFYING SEASON OF LADO ANGLERS STARTED TRUE TO FORM. BUT  THE MORNING MIST AND THREATENING SKIES HELD A BURST OF NOTHING MORE THAN A STRONG NORTH WIND AND BLUEBIRD SKIES FOR THE REMAINDER OF THE DAY. SPRING HAD CLEARLY SPRUNG, AND 47 TEAMS OF ANXIOUS ANGLERS HIT THE CALM MORNING WATERS WITH THE ANTICIPATION OF A BEND IN THEIR RODS. A POLL AT THE WEIGH-IN REVEALED INTUITIONS CORRECT AS APPROXIMATELY HALF THE FIELD BOATED FISH WITHIN THE FIRST 30 MINUTES OF WETTING A LINE. BY 10:30 AM WHITECAPS ROLLED THE SMALL BOATS INTO A BATTLE OF BATTERIES AND WITS LOOKING TO BACK UP THE EARLY CATCH. 31 TEAMS FOUND A WAY - 16 TEAMS LEFT FOR THE DAY- ONE SAT STEADY, JUST MAKING SURE THEIR EARLY FISH WERE OKAY. MOTHER SHOWING 67 SOWBELLIED PRESPAWNERS HOME FOR A TOTAL WEIGHT OF 173.78LBS. - A FIELD AVERAGE OF 2.59LBS- MOTHER IS ALIVE... AND WELL, SO THE STORY GOES...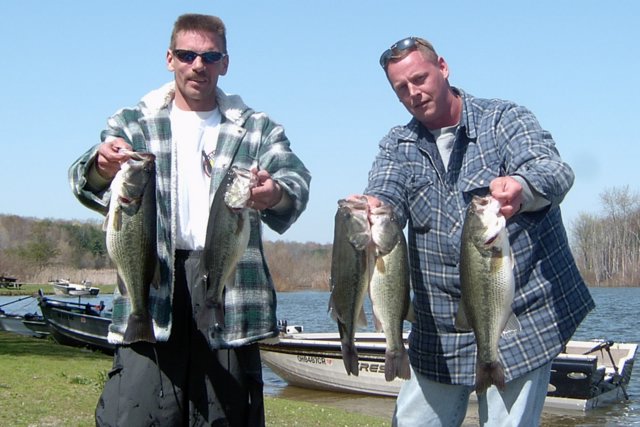 TOADS MAN! LOOK AT ALL THE TOADS! THE "NEW" GUYS COMING ONBOARD IN TOAD FASHION. THE TEAM OF DENNIS JASTAL AND MARK HAYDEN POUNDING A FIVE FISH LIMIT FOR 18.46 LBS !!! GIVEN IT'S THEIR FIRST EVENT, THE FBFP TEAM WENT PRETTY EASY ON THEM WITH ATTEMPTS TO GET THEIR SECRETS. FIRST BELLOWING SOME NONSENSE ABOUT FLYING LURES AND FLOATING FROGS, THE NUDGES ONLY LEFT US WITH " CLEAN FISHN' AND A HOT MORNING BITE"! IT'S EARLY IN THE YEAR GUYS - WE'LL LET IT SLIDE FOR NOW. BRING ANOTHER BAG LIKE THAT IN YOU'LL HAVE FOLKS SEARCHING THROUGH YOUR TACKLEBOX!!! TOTAL PAY WITH 3rd BIG BASS (4.72LBS) AND 15# POT-  WOW! IS THIS RIGHT? $971 !!!!!!!!!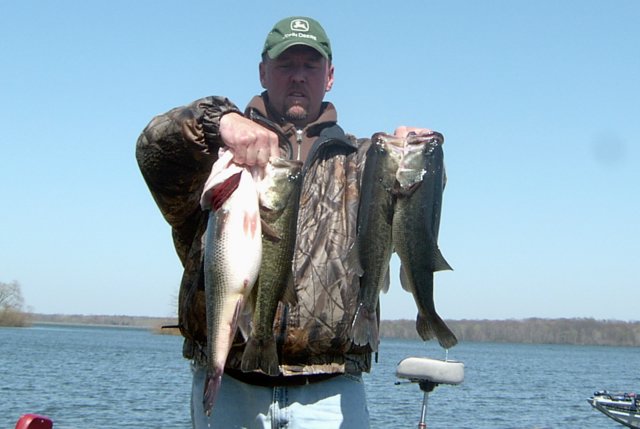 THE BEST PROFILE FOR A TOAD IS THE BELLY! SOLO ANGLER DAVID MORRIS BEATING THE "ENEMY" ALL TO PIECES WITH JUST FOUR FISH FOR A SECOND PLACE WEIGHT OF A WHOPPING 13.86LBS. USUALLY A 6.01LB BIG BASS WILL DWARF THE REST OF THE BAG - NOT HERE! DAVE LETTING HIS SECRETS OUT ABOUT A CRAWFISH PATTERNED CRANKBAIT THAT MADE THE DIFFERENCE OVER 45 TEAMS. HE ALMOST BEAT 46, UNTIL A TWIN SISTER TOADESS, WITH A LITTLE MORE SPUNK, KEPT SWIMMING BY THE BOAT LEAVING THE CRANKBAIT BEHIND. THATS HOW A TOAD, BECOMES A TOAD - STAYING OUT OF THE BOAT! A BIG DORSAL FIN SALUTE DAVE, GREAT JOB BUDDY - TOTAL PAYDAY WITH BIG BASS $643!!!! HOPE I USED A CALCULATOR !?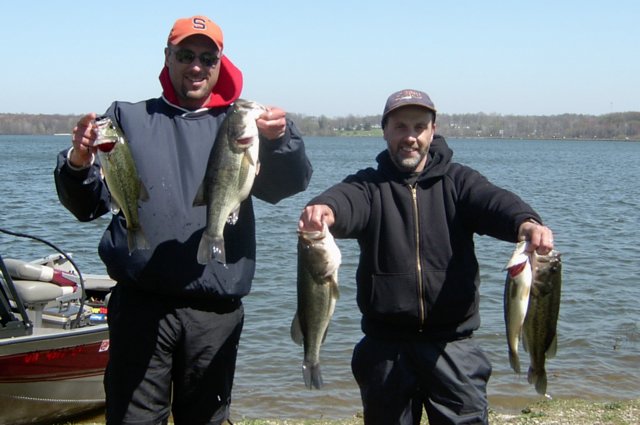 I'M STARTING TO SEE TRENDS HERE... MORE TOADS, NO ENEMY, BIG SMILES, DAVE'S EX-PARTNER, AND ANOTHER FBFP CHECK! THE TEAM OF FRED RAMSKI AND JAY COBB WITH THEIR 5 FISH FOR 11.94 LBS. MAKING THE THIRD SPOT ONCE AGAIN,  THIS TEAM IS TUNED INTO  MOTHER FOR 2003. SPINNERBAITS PULLED THESE "HOGS FROM THE BRUSH" -IF I REMEMBER CORRECTLY. ANY WAY YOU LOOK AT IT, THIS TEAM IS SMOKIN' THUS FAR ! KEEP IT GOING GUYS - WITH $329 OF OUR MONEY YOU'RE WAY AHEAD OF THE GAME!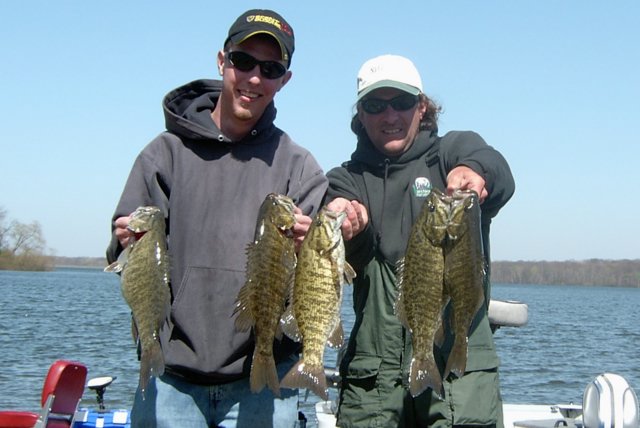 HEY WAIT A MINUTE, WHAT ARE THESE THINGS!!??? THOSE AINT NO "TOADS"!!! YOU MEAN TO TELL ME A LIMIT OF CHUNK SMALLIES!!! HERE THEY ARE FOLKS- THE UP AND COMING SPECIES IN OUR MOTHER- BRONZEBACKS! THE TEAM OF KEVIN COERLIN AND OUR HERO FROM EXACTLY ONE YEAR AGO, CHRIS MINICK. TO THINK NO ONE BELIEVED YOUR SMALLMOUTH PREFISHN' STORY LAST APRIL 27TH!!! BACKING UP HIS 20LB BAG OF TOADS LAST YEAR CHRIS RETURNED WITH AN 11.9LB SACK OF IDENTICAL COUSINS PROVING WHAT A VERSATILE FISHERMAN CAN DO. WORKING THE DAM AREA ANOTHER CRAWFISH CRANKBAIT TEAM PULLED FIVE MORE. JUST DOWNRIGHT FANTASTIC FELLAS' !!! TOTAL PAY... $235.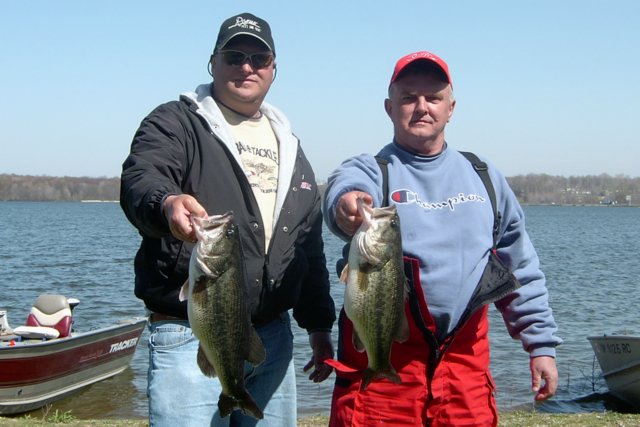 JUST HOW IMPORTANT IS EVERY BITE ? HOW ABOUT YOU ASK THE TEAM OF GARY REYNOLDS AND MITCH GRIFFITH. TWO BITES - TWO TOADS - NEARLY 10 LBS. IN THE WELL!!! DESPITE THEIR FIRST YEAR WITH THE SERIES, THESE GUYS WERE WILLING TO SHARE IT ALL. SLOW ROLLING "BLADES" ON DEEP RIPRAP POINTS THEY TOOK 2nd BIG BASS AND FIFTH PLACE FOR A TOTAL PAY OF $273 ( I OWE YOU $10! OOPS!). COME ON GUYS, THE RECORD FOR THE SERIES ONLY SITS AT A MERE 20 1/2 LBS - I KNOW YOU CAN BREAK THE 25 MARK AT THIS KINDA PACE! I WANNA SEE IT ON MAY 10TH!!! WELCOME FOR 2003!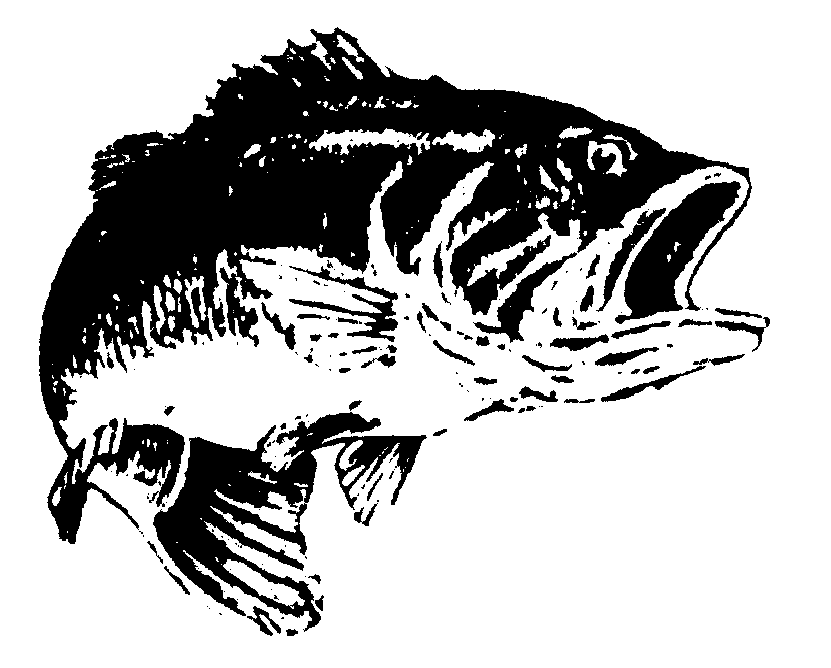 6TH PLACE WENT TO A COUPLE OF CAMERA SHY TOADS! APRIL 12th's FIRST PLACE TEAM OF BOBBY SCHULTZ AND GREG MORRELL FINDING 4 REASONS FOR ME TO WRITE THEM YET ANOTHER CHECK FOR A TOTAL WEIGHT OF 7.82 LBS. ANOTHER SPINNERBAITN' TEAM BURNING UP BANKS FROM END TO END OF OUR MOTHER. BOBBY WAS TOO BUSY MEASURING AND GREG JAWN' TO EVEN STOP FOR A PHOTO OP. IF YOU REALLY GOTTA SEE 'EM JUST CLICK AROUND. THIS ROCK SOLID TEAM SINCE THE SERIES STARTED IN 2001 ARE BECOMMING THE GUYS TO BEAT EACH AND EVERY EVENT! GOOD SHOW GUYS- THANKS FOR THE HELP! TOTAL PAY - A DOLLAR SHY OF $100.

IF YOU HAVE CLICKED AROUND THIS WEBSITE ENOUGH YOU'LL REALIZE THAT FISHING TO ME (THE DIRECTOR, NIP!) IS MORE THAN JUST TOURNAMENTS, MONEY AND BRAGGN' RIGHTS - THE PICS ABOVE EXEMPLIFY THIS. FROM LEFT TO RIGHT THE ENGLER BOYS (MOM ENGLER TAKING THE PICTURE!) AND THE TEAM OF JOHNNY GIEL AND DANA JORDAN. THESE FOLKS FISHED HARD ALL DAY MISSING MONEY SPOTS AND STILL MANAGE TO PRODUCE THE BEST SMILES OF ALL. I CAN SENSE THE POSTIVE ENERGY THEY CREATED FOR THEMSELVES TODAY- MAKING FOR ONE HAPPY DIRECTOR! (CLICKFORMORE
ABOUT
)  
AT EACH EVENT TWO SUPER SPONSORS HELP MAKE THIS HAPPEN.
NUTHREADZ
HAS PROVIDED OFFICIAL DOBASS.COM HATS TO THE FIRST OUT OF THE MONEY TEAM AND THE RODMAKERS SHOP WITH A ROD TO ANY TEAM DRAWN FROM OUT OF THE MONEY. MUCH APPRECIATION TO YOU !!!
ANYONE INTERESTED IN DOBASS HATS OR SHIRTS CAN PURCHASE BY CLICKING THEIR LINK ABOVE- AS WELL, WANNA GET THE BEST INFO AND LURES FOR LADO?- CHECK OUT RODMAKERS AND TALK TO RAY

ONE DOWN THREE TO GO!!! KEEP IN MIND POINTS RACE IS VERY EARLY. ONE FISH THIS EVENT COULD  ULTIMATELY REWARD ONE OF THREE SPOTS WITH OVER $1000 IN SPONSOR PRODUCTS!!! EVEN IF YOU DIDN'T HIT ONE TODAY IF YOUR TEAM FISHED THE OPEN ON APRIL 12TH AND FISH ALL THE QUALIFIERS YOU BECOME ELIGIBLE TO FISH THE CHAMPIONSHP. AT THIS RATE FIRST PLACE ALONE WOULD PAY $1700 !!!! NOT INCLUDING A ONE BITE BIG BASS THAT COULD BE OVER $400!!! $50 ENTRIES DON'T GET ANY BETTER THAN THIS !!! THANKS AGAIN TO ALL ANGLERS WHO ARE MAKING THIS AN AWESOME SERIES AND MY TEAM OF HELP WHO IS MAKIN IT ALL HAPPEN- RF