NORTHERN OPEN ANGLERS ASSOCIATION

FINAL EVENT 9/11/04 PORTAGE LAKES

FISHN' DOESN'T GET MUCH MORE COMFORTABLE THAN A DAY FILLED WITH BLUE SKIES, LIGHT WINDS, AND SEVENTY PLUS DEGREE TEMPS. THROW IN 29 TEAMS RETURNING WITH 94 FISH FOR A FIELD WEIGHT OF 181.42lbs, AND YOU HAVE ONE OF THOSE SPECIAL DAYS PORTAGE IS KNOWN FOR. TOPPING IT ALL OFF WITH A 100% RETURN IN ENTRY FEES ONE CAN UNDERSTAND WHY THE SMILES ARE AS BIG AS THE FISH! SO THE STORY GOES...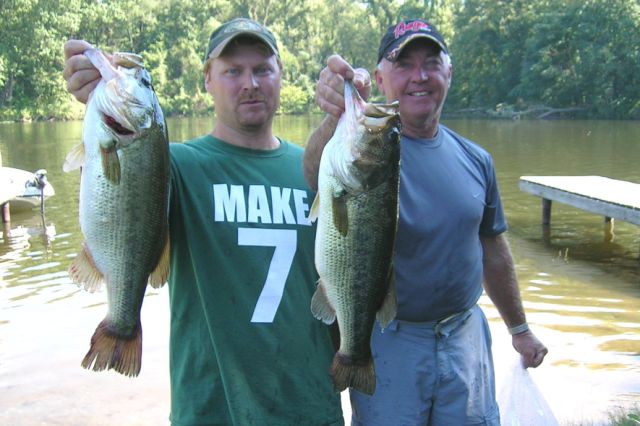 THE KOTCH BOYS EXEMPLIFYING THE PROPER TOAD HOLD WITH A FIRST PLACE FINISH WITH A LIMIT AT 15.74lbs AND FIRST BIG BASS A MERE 5.26!!! TEN POUNDS IN TWO FISH, BRINGING A ROUNDED SMILE WHEN A 100% ~ $3074 CHECK WAS HANDED OUT! NICE JOB GUYS, LOOKING FORWARD TO SEEING YOU IN 2005!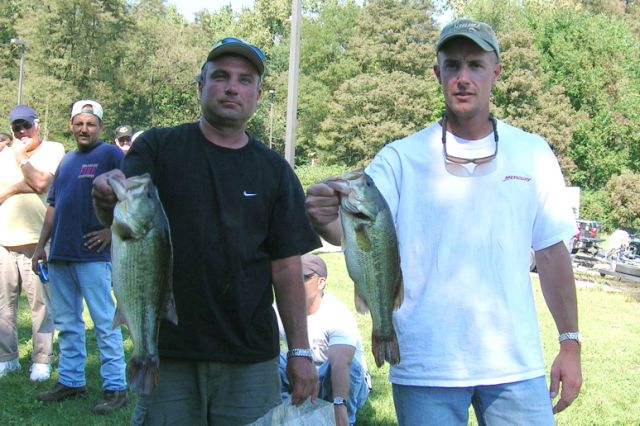 MORE TOP SEEDED ANGLERS KNOWN ALL TO WELL TO A GATHERING ON THE LAKES, THE TEAM OF AMEDEO AND TUCKER JUMPING INTO THE TWO SPOT WITH 5 FISH AT 12.78lbs, SECOND BIG OF 4.83. BIG BASS LOOKS TURNING INTO PAYDAY SMILES WITH A RETURN OF $1160 FOR THEIR EFFORTS. THANKS FOR BEING WITH US TODAY FELLAS!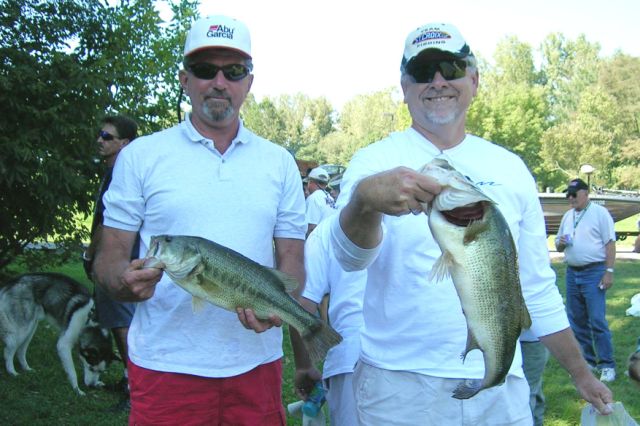 THIRD PLACE FALLING WITHIN A CRAWDAD POOP OF 2nd AT 12.76lbs THE TEAM OF BALAS AND KING. A LEAPING TWIST ON A THIRD BIG BASS TEETH SHOWN' SMILE AT 4.65. FOR A PAYDAY OF $638, WOOD AND A $150 G.LOOMIS CERTIFICATE FROM STRAIGHTLINE AUTOBODY. GREAT SHOW GUYS!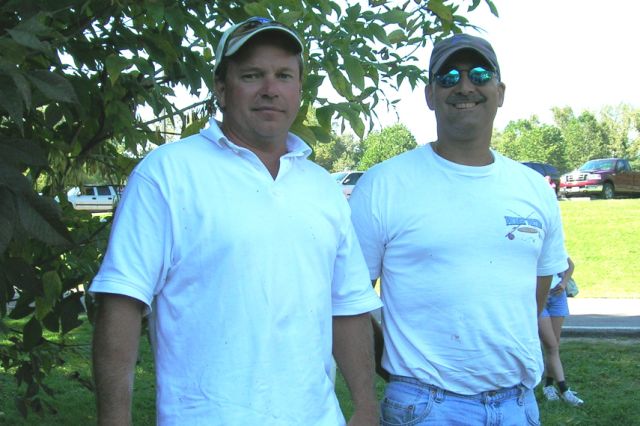 ANOTHER SACK OVER A DOZEN lbs AT 12.12 PUTTING THE TEAM OF VIRONT AND CAPESTRAIN IN THE MONEY FOR FOURTH PLACE ~ TOTAL PAY, $464. SURPRISINGLY GUYS THE FIELD WAS LIGHT TODAY, A FOUR SPOT AT THE 60 TEAM CAPPED FIELD WILL PUT YOU AT NEARLY $1000 NEXT YEAR!!! I'M SURE YOUR SHOOTN' FOR 6K THOUGH !!!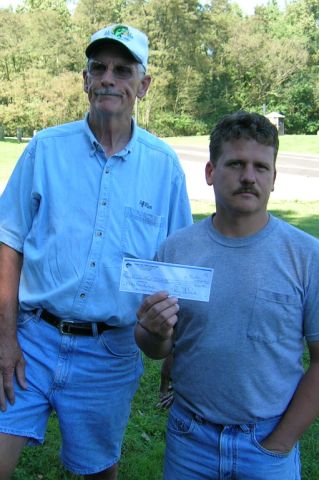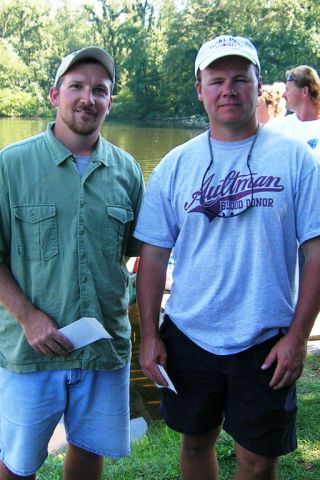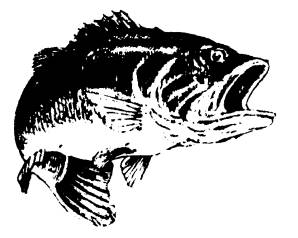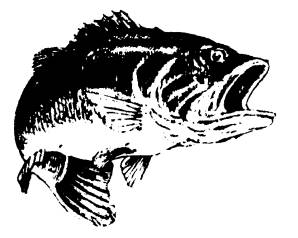 TOP LEFT THE TEAM OF WILSON AND ANDERSON WITH A SQUEAKER 12.09lb FIFTH PLACE CHECK. DESPITE A $348 RETURN, FOUR HUNDREDTHS OF A POUND CAN PUT A CHEEK BITER ON THE BEST OF US MR. WILSON! THANKS FOR BEING WITH US THE WHOLE YEAR GUYS!!!

FAR RIGHT THE TEAM OF SHRIVER AND HANKINS. IT JUST WOULDN'T BE A NOAA EVENT UNLESS YOU GUYS MADE MONEY! SEVENTH PLACE WITH 10.38lbs MAKING FOR A SPONSOR RETURN OF $100 IN RODMAKER SHOP CERTIFICATES!!!

SIXTH PLACE SNUCK OUT ON US WITH NO PIC ! KNIGHT AND MAGLOVSKY TAKING THE FINAL CHECK AT $116 WITH A 11.93lB BAG    

SO ~ THERE WE HAVE IT! A CLOSE TO OUR FIRST SEASON. MYSELF AND THE NOAA TEAM EXPRESSES OUR SINCERE GRATITUDE FOR THE EXCEPTIONAL SPORTSMANSHIP FOUND WITHIN THIS NEW ANGLING GROUP. IF YOU WANNA EXPERIENCE A MORE THAN 100 PERCENT RETURN ON ENTRIES THE DAY YOU FISH, COME JOIN US IN 2005!