NORTHERN OPEN ANGLERS ASSOCIATION MOSQ#2

JULY 22nd,2006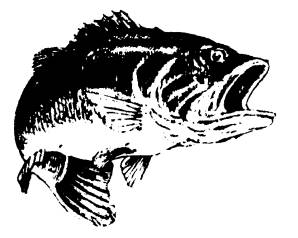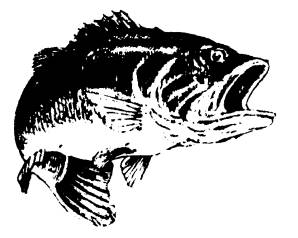 DALE CORLEY AND CAPT' MARTY SALCHAK STICKN OUT FOUR OF THEIR FIVE RANGER BOATD' BASSES AND GIVN' THE BIGBASS LOOK BACK! THESE DUDES WEREN'T TALKN AND RIGHTFULLY SO, DAY TWO WAITING ON THE XSERIES WIN. A LIMIT ~ 11.47lbs AND A LITTLE SCARE AWAITING THE CLOSE OF THE SCALES, RETURNING $5000 EVEN FOR THE DUO. HANDS DOWN WINNERS OF THE BIG BASS LOOK!!! GREAT SHOW FELLAS!

SECOND~ AND BEST SMILES, TOAD FLIPN' JUST A PEANUT SHY OF FIRST WOOD, THE TWO JAMI'S, NORMAN AND FABIAN ROUNDING UP SOME FUNDING FOR A NEW CENTRAL OHIO CIRCUT NEXT YEAR BY WAY OF THEIR 11.12 BAG AND A KIPAWA PROP THIRD BIG OF 3.54lbs. TOTAL RETURN TODAY $1800. PROP IS "IN THE MAIL" FELLAS- AWESOME FISHN'!!!

LOOK AT THE GIRLY KNUCKLE HOLD! THE TEAM OF LEBO AND KOTCH MAKING A FUSS IN 2006 TAKING FINAL WOOD AND BENDING LIPS ON FOUR OF THEIR FIVE FOR A TOTAL WEIGHT OF 10.17lbs. CLONE FISH WAITN' ON A KICKER PUTTN' ONE MORE ON THE WALL FOR THEIR SUCCESS~ TOTAL PAY $1100. GET EM'!!!!

SOLO ANGLER WITH CONTINUED LOOKS OF DISBELIEF, DANIEL MANSKY BENDING THE BIG FISH OF THE DAY AND BACKN' IT WITH FOUR MORE FOR A BIG OF 3.81 OFFICIALLY, AND A TOTAL SACK WEIGHT OF 9.76lbs. WHAT THIS POOR GUY HAS GOTTA DO TO MAKE 'EM FOUR POUNDS WE'LL NEVER KNOW- PEANUT BUTTER IN THE LIVEWELL MAYBE!!! TOTAL PAY~ $1100. AWESEOME!!!

JOHN WHITAKER AND MATT EVANS ON STAGE WITH THREE TO WIN AND JUST TWO TO CULL- MAKING A 9.24lb FIFTH PLACE LIMIT BAG SEEM A LITTLE EASY. GET RID OF HUNGY 14"ERS FELLAS AND IT'D BEEN ALL OVER! SUPER FISHN AND THE "I WANNA CULL SO BAD"  LOOK, STILL RETURNING $600 TO KEEP 'EM GOING FOR THE YEAR. GOOD SHOW GUYS!

CREMEANS AND YOUNG, WITH A LITTLE CAMERA BEND, WHO WERE ALSO LOOKING FOR JUST A COUPLE TO SHAKEDOWN FROM THE WELL, STILL A CHECK CASHING LIMIT OF 9.22lbs. THE "REEL FAMILY" IS SPREAD THIN BETWEEN LADUE, NOAA AND HIS LADY GOING PRO ON THE WOMENS BASS TOUR. THE WHOLE FAMILY CONTINUES TO CASH CHECKS! GREAT JOB FELLAS! $200 RETURN

THE DUNLAP BOYS WITH 9.07lbs STILL SMILING ON A RODMAKERS SHOP $100 RETURN FOR FIRST OUTA THE MONEY. THESE GUYS ARE PASSING UP OHIO BUCK FISHN' WITH A LITTLE TOUR DOWN SOUTH I HEARD! I'M SURE THE RODSHOP WILL GEAR YOU UP WELL WITH THE BIGBAITS FOR SOME REAL FISH! GIVE US A REPORT!!!

BACK INTO THE TANK SHE WENT, AFTER THE BETTER HALF OF THE TEAM OF HATFIELD AND LIPPIAN GRABBED THE SECOND BIGBASS CHECK OF $200. SHE IS STILL SWIMMING AND GETTN' BIGGER- HEALTHIER TOO FROM OUR SURE LIFE COOLED AND OXYGENATED RECOVERY TREATMENT!!!

THE SINGLE HANDLING BASKET SYSTEM AND HARPERS BAGS ARE WORKING WELL AND ADDING TO OUR EFFORTS OF POST-RELEASE MORTALITY REDUCTION. IT ALL STARTS WITH THE ANGLERS EFFORTS- REMEMBER ALWAYS, STRESS REDUCTION BY: GENTLE HANDLING, USING A CULL SYSTEM, USE WATER TREATMENTS & INCREASE OXYGEN BY: CONSTANT AERATION (NO TIMERS!),ICE DOWNS IF H20 OVER 75 DEGREES, SUBMERSE OUR HARPERS BAGS AT LINE TANKS!

NEXT FBFP EVENT IS OUR SECOND STOP AT BERLIN RESERVOIR FOR A POTENTIAL FULL FIELD PAYOUT OF $6000 AGAINST JUST 59 OTHER COMPETITORS!!! BERLIN WAS JUST ONE SHY OF FULL LAST TIME AROUND AND USUALLY DRAWS A CROWD- IF YOU PLAN ON FISHIN' WITH US AUGUST 26TH MAIL THOSE ENTRIES TODAY!!

A LITTLE RAIN ~ A LITTLE SUN ~ BLOWN' NORTHERNLY WINDS~ 50 TEAMS OF SMILES AND A WHOLE LOTTA BASSES!