NORTHERN OPEN ANGLERS ASSOCIATION MOSQUITO#1

APRIL 29th, 2006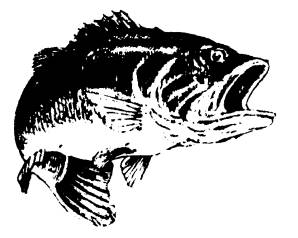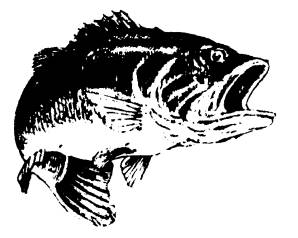 GENTLE EAST WINDS AND MORE BLUE SKIES ANSWERING THE PRAYERS OF A TIRED DIRECTOR AND TEAM! PERFECT WEATHER TO RUN AN EVENT, LIGHT ON THE FISHN' SIDE OF THE LIVEWELL. THE 2nd FULL FIELD OF SIXTY TEAMS PRODUCING A FIRST PLACE DATE OF A $6000 PAYDAY. 199 FISH TO THE SCALES FOR A FIELD WEIGHT OF 314 LBS.- A 1.57lb PER FISH AVG.

COMING OUT FOR THEIR ONCE A YEAR ANNUAL PAIRING, RON DIXON AND JEFF WELKER WITH TWO TRUE BLUE BASSY SMELLN' SMILES, A $6360 CHECK, AND MOST IMPORTANT OF ALL~ FIRST PLACE WOOD! THESE DUDES TALKED IN ROUTE DURING THE MORNING ABOUT HAVN' SOME FUN AND MAYBE HITTN' THE BIG BASS CHECK THAT ELUDED THEM BOTH FOR SOME YEARS ON 'SQUITO. A 3.96 TOAD KICKER LATER, THEIR 11.5LB LIMIT SACK MADE YET ANOTHER FISH STORY REALITY! GREAT SHOW FELLAS!

SAM CAPESTRAIN AND JOHN WERREN FULL BORE ON THE SKEETER RUNNING FOR ONE MORE KICKER TO THEIR ALREADY 9.81LB SECOND PLACE SACK AND 3RD BIG AT 3.19. A WIN IN THE RIG WOULD BE ADDING A $2500 SKEETER BONUS TO AN ALREADY 100 PERCENT RETURN!!! THEIR SMILES TELL ALL DESPITE ANOTHER TOAD SHY, THE NOAA WOOD,$2160 AND A JR 3RD BIG ROD, MAKING A GOOD DAY- GREAT!!! THANKS FOR COMING OUT!

MARK McQUATE AND STEVE HATFIELD THIS TIME USING THE THREE HUNDREDTHS OF A POUND IN THEIR FAVOR AND SOLIDIFYING THE FINAL WOOD SPOT! A RIGHTEOUS RETURN FROM THE PORTAGE FOURTH PLACE SQUEAKER TWO WEEKS AGO. THEIR 9.25lb LIMIT MAKING TOP THREE AT $1320. WE SET SOME DEER OUT IN THEIR WAY FOR THE MORNING RUN FROM THE FIN' IN ASHLAND, LUCKY FOR THEM A WEEKEND COMMUTER PUT 'EM ON THE HOOD FIRST! NO POINTS IN NOAA FELLAS- CASH OK?!

MIKE BROWNFIELD AND TERRY SQUIRE UNLOCKING NOAA SECRETS~ PAY EARLY, FISH HARD~ IT'S THAT EASY GOING AGAINST JUST 59 OTHER TEAMS. PUTTIN' IN THEIR SACK A 3+ KICK,THEIR 9.22lbs KNOCKING THEM JUST OUTA WOOD AND RIGHT INTO $960 FOR FOURTH. I HEARD MIKE HUGGED THE BIG FISH FISH ONCE IT GOT IN THE BOAT! THE .03lb SQUEEZE WAS WORTH EVERY PENNY!!! AWESOME JOB GUYS- YOU IN FOR BERLIN ON 6/17?

THE ONLY THING THE DIRECTOR LIKES BETTER THAN A GOOD SHOW IS WHEN THE YOUNG BUCKS STEP UP~AND THE OLD TOADS CRANK OUT A MILLON DOLLAR SMILE! AUSTIN DUNLAP AND AL GIBBONS GOIN' FOR A RIDE IN THE STRATOS- CULL OUT THE WELL AROUND NOON AND 9.13lbS LATER THE COLLEGE FUND HAS BEGUN. FIFTH PLACE,$720 AND AUSTIN EVEN GOT TO SEE MY NEW STRATOS! RIDES ARE FREE, BUT THAT SMILE IS PRICELESS!!! GET 'EM!

BOB ADAMS AND GARY HOUSE ROUNDING OUT THE MONEY INTO NUMBER SIX WITH 8.9lbs OF A SOLID LIMIT BAG AND A $240 RETURN. BOTH THESE DUDES LIVE WAY OUTSIDE THIS AREA CODE, MAKING THE DRIVE FOR A 100% RETURN WELL WORTH EVERY MILE. A BREAKEVEN RETURN TODAY SETTING THE SIGHTS FOR NUMBERS IN THE BLACK NEXT TIME AROUND! THANKS FOR THE MILES, MAYBE NOAA WILL SHOW UP AROUND YOU FOR 2007, YOU CAN SLEEP IN!!!

WALLY MASINK AND DENNIS TROUTMAN CAPTURED IN TIME. FIRST OUTA THE $ GUYS USUALLY RUN FROM OUR CAMERAS BUT WE GOT 'EM TODAY! THE FIRST ENTRANTS FOR THE ENTIRE NOAA SEASON- THEIR 8.89lb JUST ONE BIG BITE AWAY FROM TAKING IT ALL HOME. THE RODMAKERS SHOP STEPPED IN AND RUBBED THEIR BACKS WITH A $100 IN GEAR RETURN FOR THEIR EFFORTS. APPRECIATE YOUR ATTENDANCE TODAY AND STAYN' FOR A PIC!!!

THANKS TO ALL 60 TEAMS FOR MAKING OUR SECOND EVENT EXCEPTIONALLY POSITIVE AND SUCCESSFUL. HUGE THANKS TO STRATOS AND SKEETER BOATS ALONG WITH VIC'S SPORTS CENTER ALL OF WHOM ARE OFFERING AWESOME OWNER CONTINGENCY BONUSES FOR EACH 2006 NOAA EVENT.

THE SINGLE HANDLING BASKET SYSTEM AND HARPERS BAGS ARE WORKING WELL AND ADDING TO OUR EFFORTS OF POST-TOURNAMENT MORTALITY REDUCTION. IT ALL STARTS WITH THE ANGLERS EFFORTS- REMEMBER ALWAYS, STRESS REDUCTION BY: GENTLE HANDLING, USING A CULL SYSTEM, USE WATER TREATMENTS & INCREASE OXYGEN BY: CONSTANT AERATION (NO TIMERS!),ICE DOWNS IF H20 OVER 75 DEGREES, SUBMERSE OUR HARPERS BAGS AT LINE TANKS!

NEXT FBFP EVENT IS "MOSQUITO MADNESS" WHICH HAS BEEN FULL SINCE EARLY FEBRUARY!!! $10,000 FIRST PLACE GUARANTED PAYDAY FOR THIS TWO DAY EVENT!

NEXT NOAA LESS THAN HALF THE FIELD REMAINS AS OF 5/9/06!!!!!

6/17 AT BERLIN BONNER RD.RAMP 6:30A-2:30P

REGISTER TODAY FOR THE LAST FOUR FBFP EVENTS OPEN IN 2006!!!!!

SQUEAKING IN ONE OF THE FINAL MOSQUITO EVENT SPOTS, CHRIS KING DWARFING THE LEFTED KEEPER WITH A RIGHT FISTED SECOND BIG BASS AT 3.67lb. A $240 ONE BITE RETURN COVERING ENTRY AND GAS FOR THE DAY! THE BIG BASS SMILE IS PRESENT, JUST ADD A LIMIT DANCE TO THE BAG AND THE CORNERS OF THE MOUTH WILL TURN WAY UP!!! KEEP 'EM COMIN' MAN!!!