NORTHERN OPEN ANGLERS ASSOCIATION BERLIN#1

JUNE 17th,2006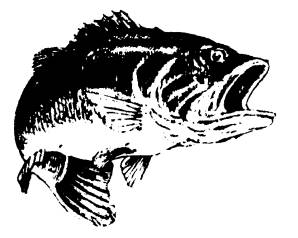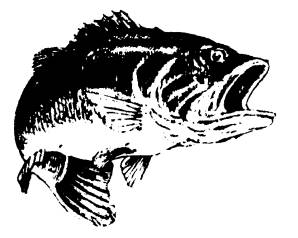 SUMMER MADE WAY WITH FALLING WATER AND A SCORCHING SUN SOAKED BLUE SKY. ONE TEAM SHY OF A FULL FIELD LEAVING A LITTLE MORE WIGGLE ROOM FOR A $5900 FIRST PLACE PAYDAY! 166 FISH TO THE SCALES~ 24,5 FISH LIMITS~ A FIELD TOTAL WEIGHT OF 244LBS- AND AVG. FISH WEIGHING IN AT 1.47 LBS.

TOM DIXON AND MICHAEL REESE TAKING TOP HONORS FOR A 2nd BIGBASS OF 3.34lbs AND FIRST IN THE BIG WOOD FOR A COMBINED 100% PAYDAY OF $6,136!!!! TOM'S BROTHER SWEPT THE LAST NOAA EVENT, SO AFTER SOME TALES OF A BUM ELBOW AND DEEP DIVING CRANKBAITS IN 2 FT. OF WATER HE TEAMED UP WITH A NEWCOMMER TO THE LARGER VENUES. MIKE BOATED THE 3LBR WITHIN THE FIRST CASTS OF THE MORNING TURNING SOME BEGINNERS LUCK INTO A SOLID STICK. AWESOME JOB FELLAS 10LBS EVEN FOR THE DAY & BIG $$$!

SECOND WOOD AND A CRAWDADDY POOP SHY OF BIGGER MONEY, THE TEAM OF HOSKINS AND KISAMORE DIDNT EVEN CARE WHEN THE DIRECTOR CONTINUED TO

MISPRONOUNCE THEIR NAMES! A 9.92LB LIMIT SACK AND $2124 FOR THE TWO SPOT THESE BOYS BATTLED OUT 57 TEAMS OF THE BEST BERLIN ANGLERS AROUND. A THIRD BIG BASS JR ROD FLIPPN STICK TO BOOT!!! CONGRATS GUYS, KEEP TAKN' OUR MONEY & WE'LL WORK ON THE NAMES!!!

WALDEN AND KLIEN BUYING INTO AN EARLY REPORT OF SOME 17LBS BAGS COMING TO THE SCALES, HUNG IN THERE WITH TWO 3LB KICKERS AND A TOTAL LIMIT WEIGHT OF 9.90lbs. THIRD PLACE AND A SHAKY WAIT UNTIL LAST CALL FOR FISH, THEIR $1298 RETURN PATIENTLY TURNING A SMILE WHEN FINAL WOOD WAS PRESENTED. KEEP IT ROLLN' FELLAS ONE MORE BUST OF A 3LBR AND YOU'D RUNAWAY FROM THE FIELD!

WE TRIED TO THROW 'EM OUT IN THE MORNING BUT AFTER THE NEAR FISTFIGHT WALLY MASINK AND DENNIS TROUTMAN WERE ALLOWED TO STAY IN THE CROWD! WALLY SHOWIN' OFF ONE OF THE MIXED BAG BIG BEAUTIFUL 3lb BROWNIES THAT HIGHLIGHTED SOME OF THE TOP SACKS THIS DAY. THEIR COMBINED COLOR WEIGHT OF 9.2lbs GOOD FOR FOURTH AND $944 RETURN. YOU GUYS PAY FOR NEXT EVENT YET???!!! :)

DAN MANSKY AND NICK PRVONOZAC TEAMED UP TODAY AND SOMEHOW SNUCK AWAY FROM THE DOBASS PHOTOGRAPHERS!! IF YOU LOOK CAREFULLY TO THE FAR LEFT YOU'LL FIND ONE HALF OF THE TEAM AMIDST THE CROWD! SACKN' A 9.03lb LIMIT THAT GOT CHECKED TWICE, THE SUMMER BITE TAKIN' A TOLL ON WHAT LOOKED TO BE 13lbs JUST A MONTH AGO! FIFTH PLACE AND A $708 PAYDAY MAKIN' THE HEAT A TOUCH COOLER FOR THE RIDE HOME!

GONDEL AND HERUBIN SKIDDN' IN SAFE TO HOME WITH THE BIGBASS CHECK FOR A 3.39lb BITE. USUALLY THE ONES STILL LOOKN FOR A LIMIT SPEAKS OF BROKEN LINES AND BIG BOATSIDED FLOPPED FISH- THESE DUDES CAME OUT FOR THE WIN AND PUT THE BIGBASS SMILES ON FOR THE PIC HAPPY AS THEY COULD BE IN NEAR 90 DEGREES- WINNERS OF THE DOBASS BEST SMILE AWARD AND A BETTER THAN EVEN CHECK OF $354. GOOD SHOW FELLAS!

RUNNIN' A TIGHT SECOND FOR BEST SMILES JARUS AND TILLMAN STILL MAKING A FIRST OUTA THE MONEY RETURN FROM OUR AWESOME SPONSORS ~ THE RODSHOP WITH $100 IN GEAR AND A 3 BLADE HIGH PERFORMANCE PROPELLER FROM KIPAWA FOR THEIR FRONT MOTOR. 8.25lbs AND HEARTWARMING SMILES FOR THEIR FINISH, THE AIRCONDITIONING WENT ON HIGH AND SIGHTS ONTO OUR NEXT EVENT AT MOSQUITO 7/22. GREAT JOB GUYS!

THANKS TO ALL 59 TEAMS FOR MAKING OUR THIRD EVENT EXCEPTIONALLY POSITIVE AND SUCCESSFUL. HUGE THANKS TO STRATOS AND SKEETER BOATS ALONG WITH VIC'S SPORTS CENTER ALL OF WHOM ARE OFFERING AWESOME OWNER CONTINGENCY BONUSES FOR EACH 2006 NOAA EVENT.

THE SINGLE HANDLING BASKET SYSTEM AND HARPERS BAGS ARE WORKING WELL AND ADDING TO OUR EFFORTS OF POST-TOURNAMENT MORTALITY REDUCTION. IT ALL STARTS WITH THE ANGLERS EFFORTS- REMEMBER ALWAYS, STRESS REDUCTION BY: GENTLE HANDLING, USING A CULL SYSTEM, USE WATER TREATMENTS & INCREASE OXYGEN BY: CONSTANT AERATION (NO TIMERS!),ICE DOWNS IF H20 OVER 75 DEGREES, SUBMERSE OUR HARPERS BAGS AT LINE TANKS!

NEXT FBFP EVENT IS OUR SECOND STOP AT MOSQUITO RESERVOIR FOR A POTENTIAL FULL FIELD PAYOUT OF $6000 AGAINST JUST 59 OTHER COMPETITORS!!! BERLIN WAS JUST ONE SHY OF FULL AND MOSQUITO USUALLY DRAWS A CROWD- IF YOU PLAN ON FISHIN' WITH US JULY 22ND MAIL THOSE ENTRIES TODAY!!

PLEASE NOTE THE EARLIER START/TAKEOFF TIME FOR THE MOSQ2 EVENT AT 6:00AM!!!!! GET EM WET EARLY!!!