NORTHERN OPEN ANGLERS ASSOC. 4/10/04


The long awaited days of winter finally passing and despite the projected forcast, Mother Nature gave 49 teams of anglers a decent surprise. Winds laying low from the NW in the morning, increasing 5-15 NNW by afternoon under mostly sunny skies and 45-50 degree air temps. The bite was slow for this post-coldwater period. A few party sunny days preceeding, slowly moving scattered pre-spawn fish to the bank. A total of 108 fish were weighed for a total field weight of 169.4 lbs making an average field weight of 1.56lbs. per fish. So the story goes...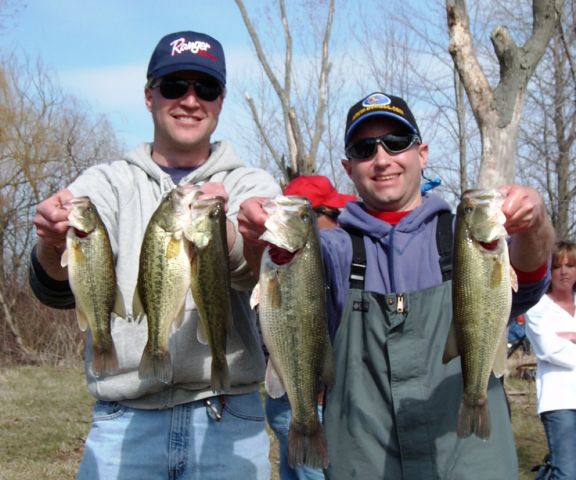 The team of Joe Engler and Rory Franks with a limit of 10.93 lbs. taking top spot and second big bass, for a total payout of $5096!!! Nothn' like two guys running the show to come out and win the first event! Joe and I were just pleased to have the entire event run as smoothly as it did, capping off the day with a win nearly pushing us off the edge with excitement. Six flippn' fish throughout the day, one toad loss and Joe culling with our last cast of the day, the planets were aligned in every way for us.

Second place with 5 fish and 10.11 lbs. went to the team of Dan Mansky and Rick Otterson for a total payout of $1764 !!! I couldn't tell from the pics which one's were the better catch, three smiling kids or the three solid fish from your bag!!! Any way you look at it, they both paid out well today! Thanks for having the youngn's there! Watch the yellow hat one- he's an up and commer!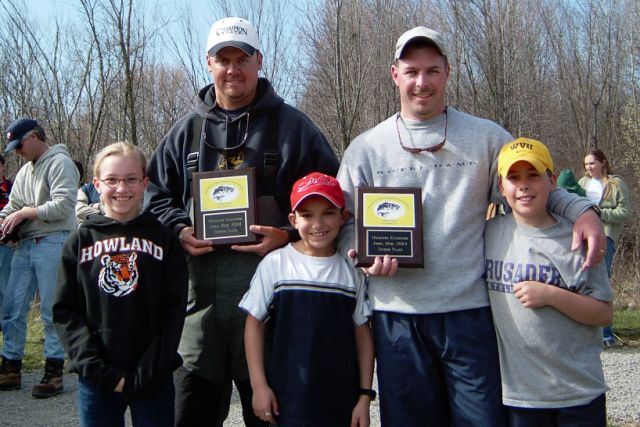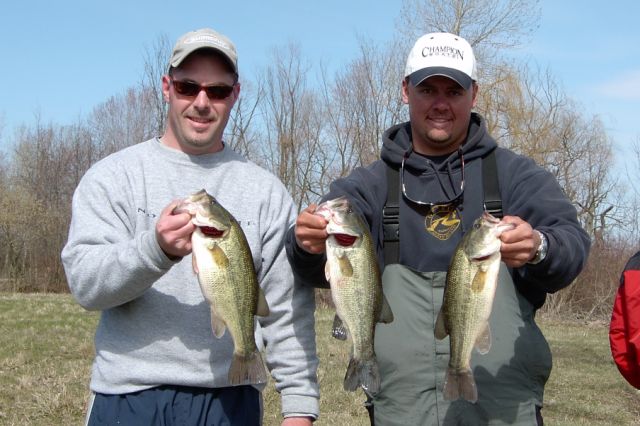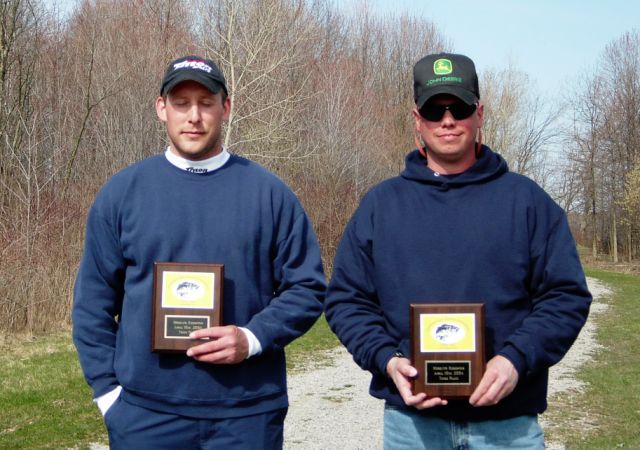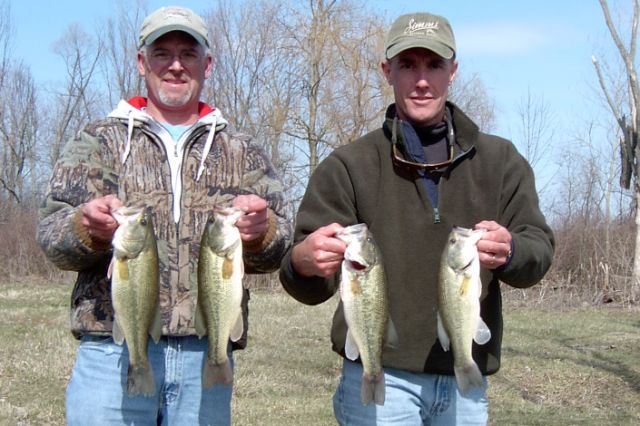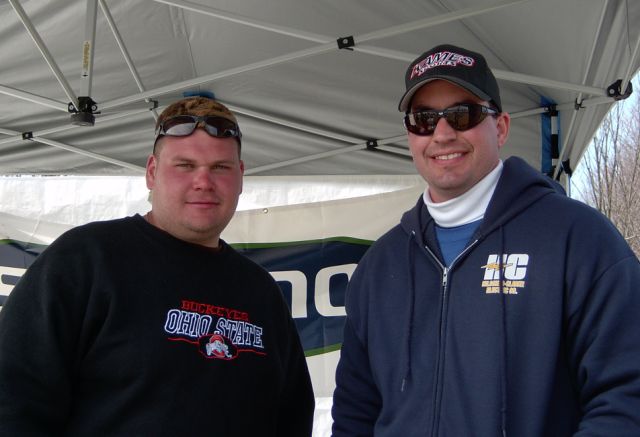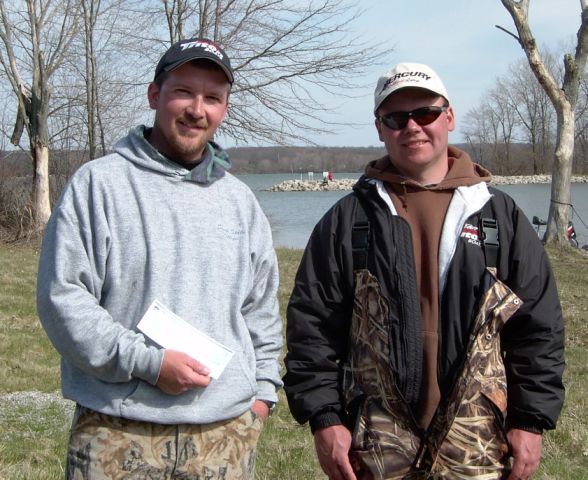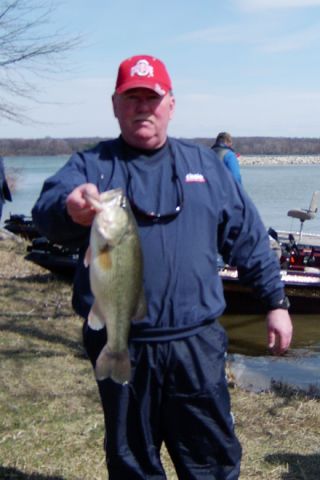 The team of Matt Evans and Steve McClung just a kicker bite away from the big money with a third palce take and a limit of 9.46lbs. Last I checked though $1078 for a third spot is pretty big $$$ !!! Great job guys! 

The NOAA series is designed for top sticks and here is a couple of 'em! The team of Jeff Welker and Robert Tucker making some money with a fourth place check for their limit of 9.17lbs. Total pay $784. Good show fellas!!!  

Check these two toads out! Joey Reed and Bill Habyan workin our show and takn some money. Joey told me he was lettn' fish run on Friday during his prefish. Joey has never let a fish run! That 180 degree sweeping hookset keeping their winning fish sore mouthed today! 8.34lbs, 5th place,$588 and a $150 G.Loomis certificate from Straightline autobody through Rodmakers for 3rd bigbass of 3.53 lbs !!! Big thanks to FBFP sponsors for making that happen !!! 

Rounding out the last money spot two smiling anglers John Shriver and Ed Hankins. These guys walloped the Lakes Trail field last year in April with a 16 and a half pound bag following up a GOTT win two weeks prior. They are the team to beat on Mosquito! From what I heard their 7.97lb limit bag was missing a couple that continued to swim the wrong way! A $196   reconciliation- they'll be back!

Here's my case in point when it comes to those "big bass guys" (click around the lado results for more)... they always got that look!!! A 4.09 bite, biggest of the day, returning $294 for an entry and his partners boat gas. Jeff Bender later giving us a good grin with teamate Bo Pieffer. A couple of bucks to back up the toad and it woulda been all over! See you guys on Berlin June 5th!!!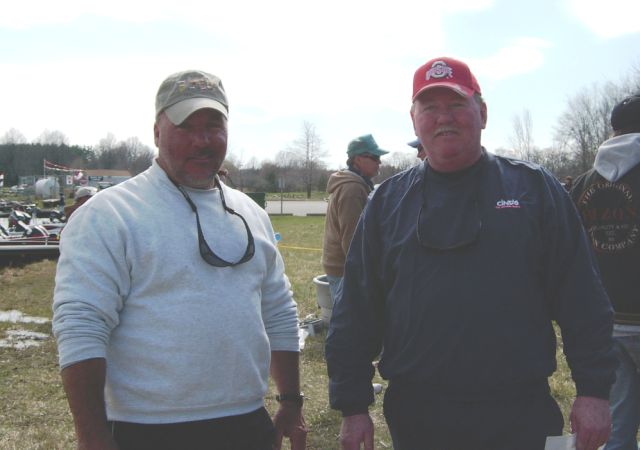 Seventh place (first outa the money) to the team of Matt Robbins and Matt McElroy with 7.84lbs left a little early w/out a pic, as first outa the money usually does. Little did they know a kickback is on the way via Rodmaker's Shop with a $100 giftcertificate!!! That'll be a nice suprise once the dust has settled !!! Thanks again to the Rodshop and Straightline Autobody for making it a 100 percent plus payout.We paid out over $10,000 today with their help, entries made up $9800.

Next event West Branch. Don't let last year scare you away!!! It's a much different warmer year and she has the potential for serious weights. With a full field your odds at $6000 are 1 in 60... that's an easy roll of the dice for me! Hope to see all there. And always remember...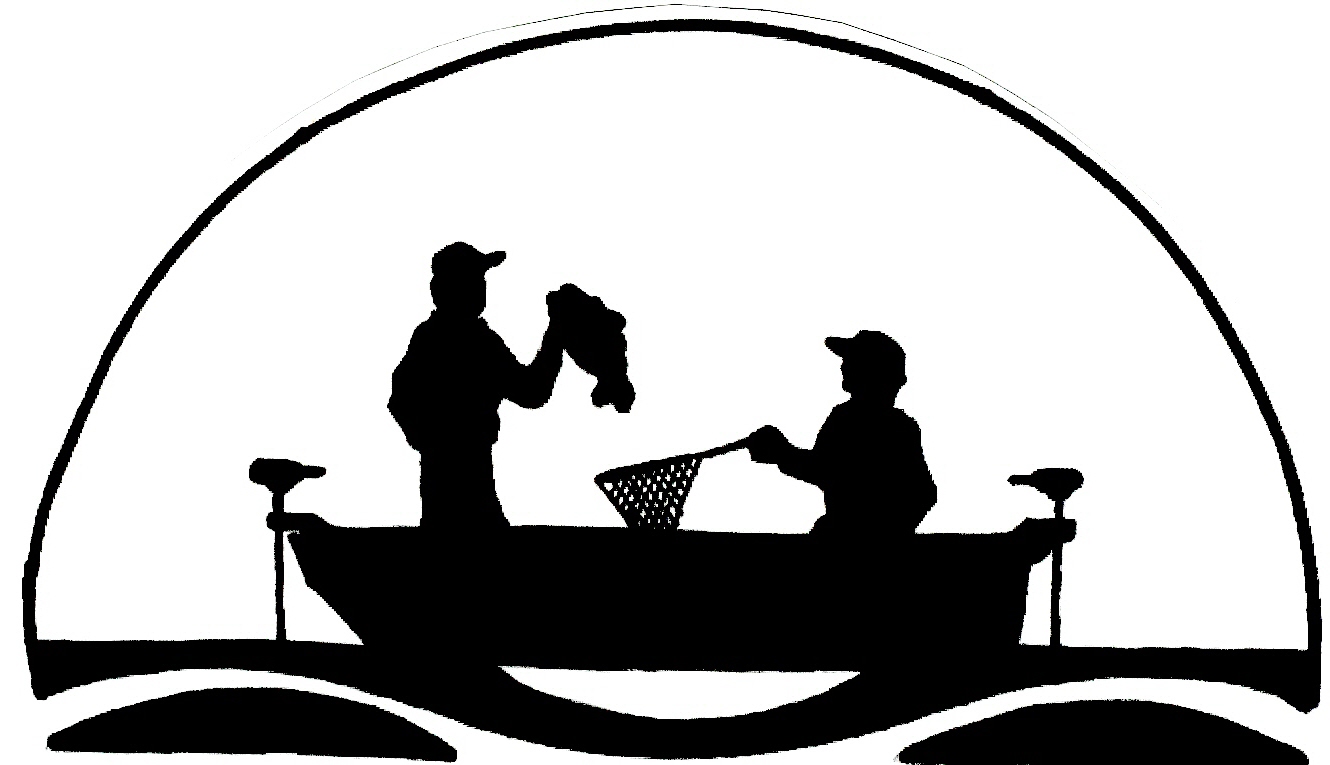 remove your enemies and think big bass