FBFP2002 THE "DO" SPRING BASS SERIES QUALIFIER #3 MAY 18TH, 2002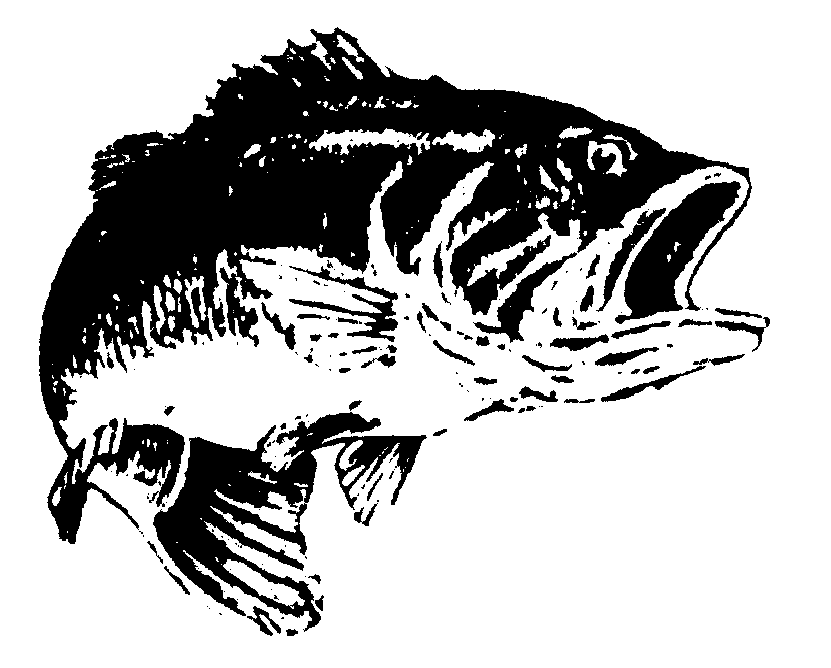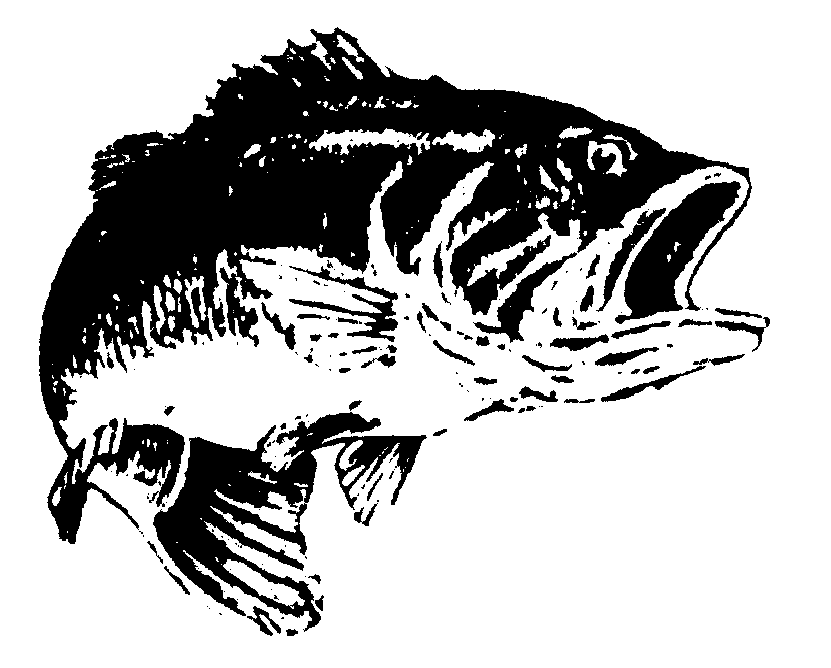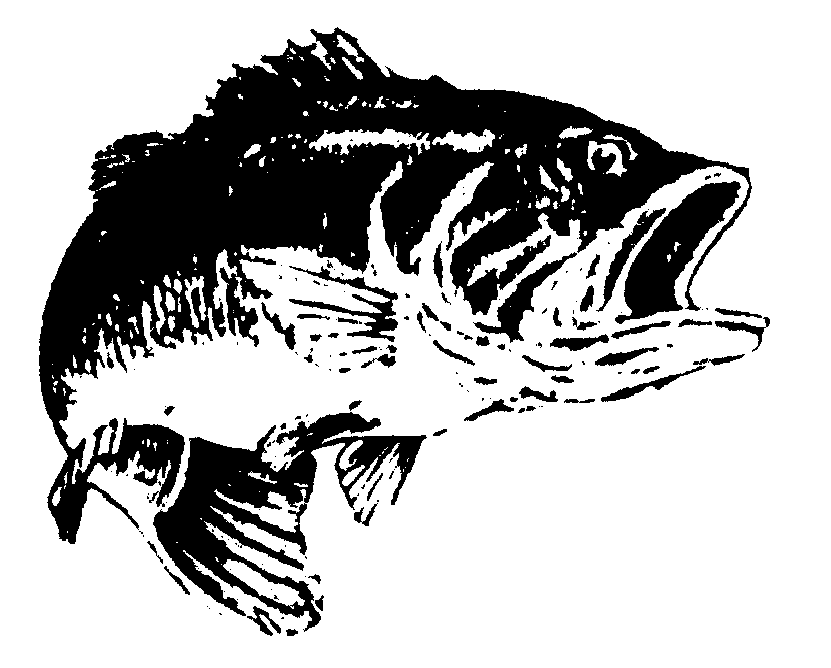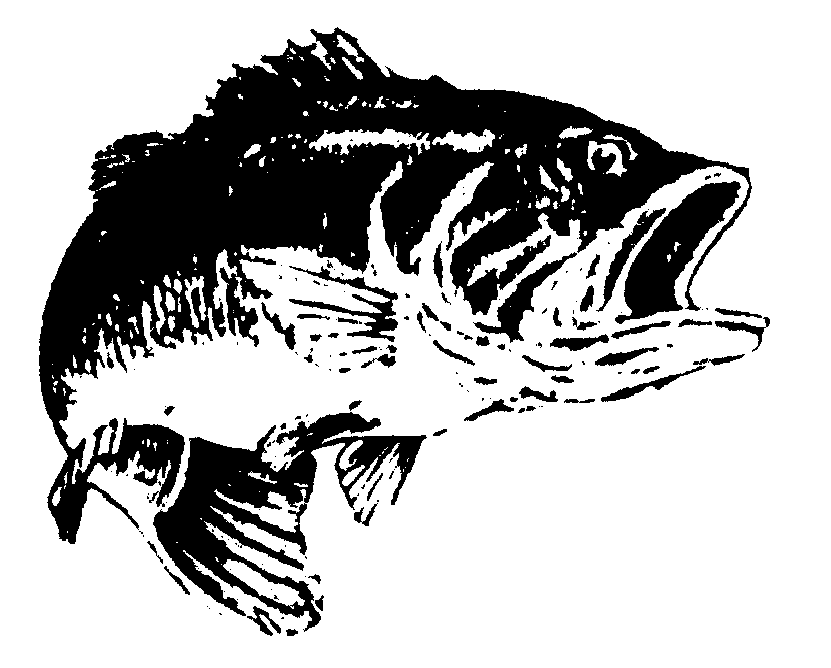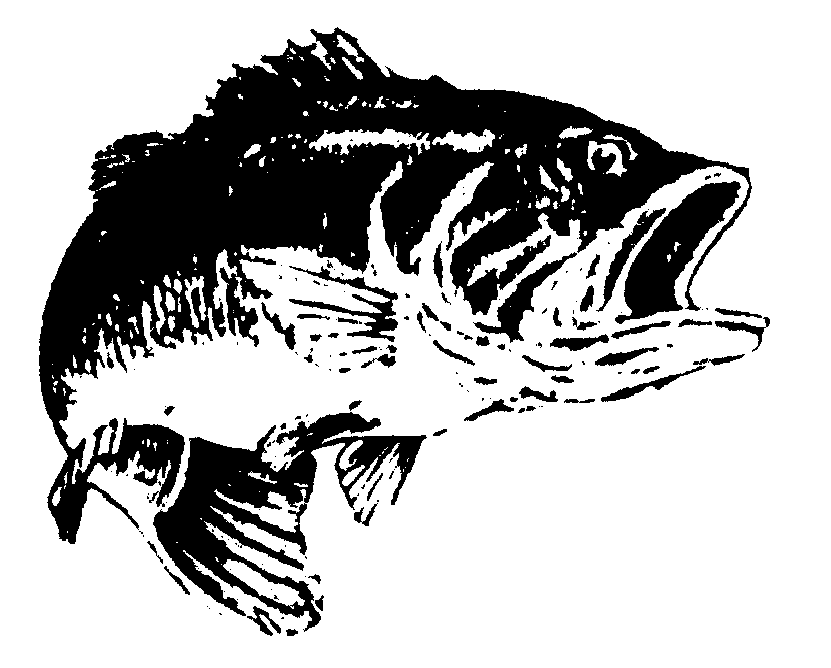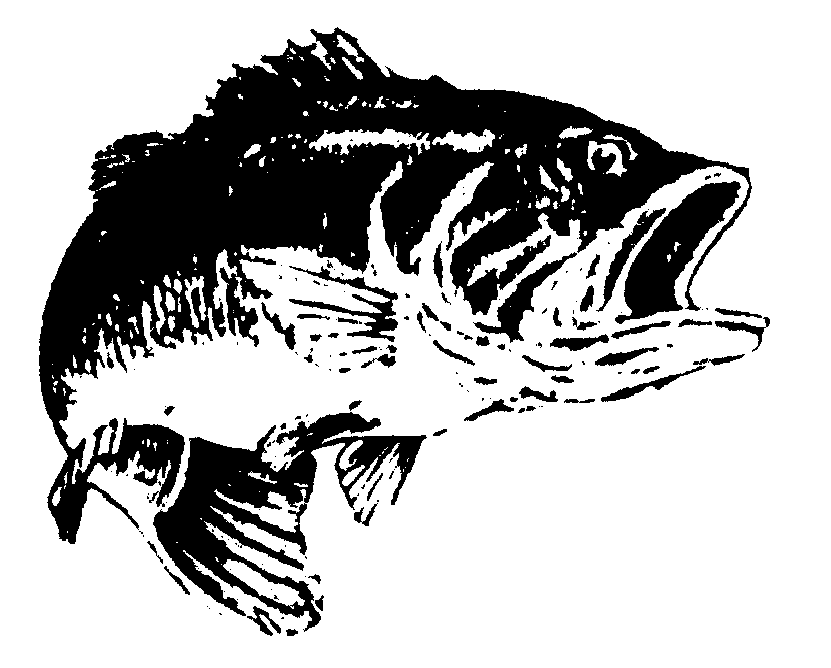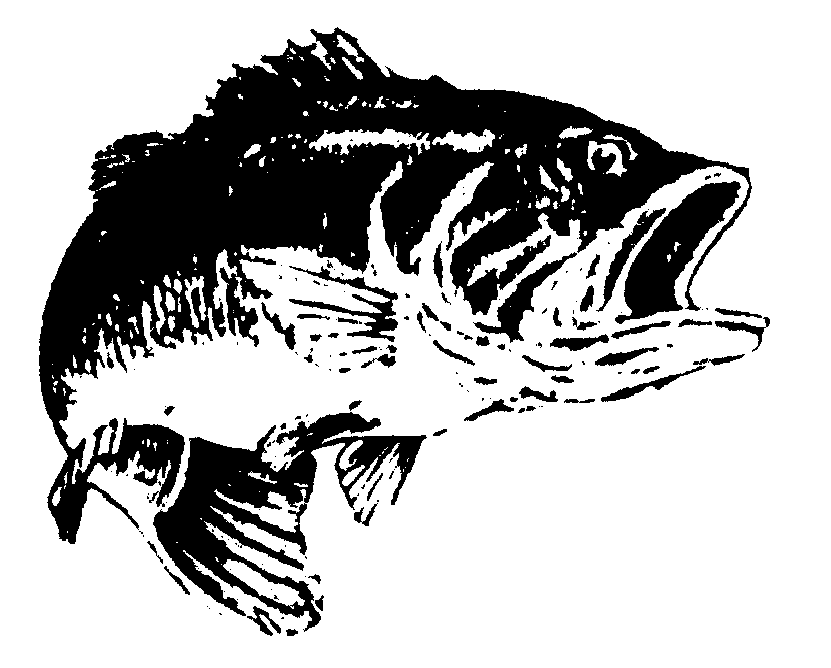 LEAPING INTO SPRING WITH NORTH WINDS 5-10,"BALMY" 40-50 DEGREE TEMPS AND 3 FT OF WATER BEHIND SHORE, THE THIRD QUALIFIYING EVENT PRESENTED AS ANY FBFP HAS... TOUGH FISHN' WEATHER.  A NUMBING OCCASSIONAL SHOWER OFFSET BY 20 SECOND PERIODS OF SUNSHINE, FILLED COMPETITORS CHESTS WITH MORE THAN JUST PNEUMONIA BUT A YEARNING FOR A SEASON THAT HASN'T SPRUNG. 36 TEAMS CAME DREAMING, ONLY 8 WAKING TO A NIGHTMARE. SEEMS LIKE THE FISH DIDN'T MIND AS MUCH AS THE CAPTORS. LISTEN TO WHAT THEY ARE TELLING US... IT'S HERE! 63 FISH CAUGHT FOR A TOTAL WEIGHT OF 155.87 LBS. - AVG. WEIGHT 2.47   

Clean fishn' is what makes things happen. A total of ten bites the past two events has put the winning bags in the boat. Impressive weights at that.

The father/son team of Paul and Mark Snahnican perservered with what they normally would consider a "slow" day with only 5 fish. Pitchn ' jigs here there and everywhere, including places they have never fished before, the team rolled out these dudes from bushes and wood by 10:30am for a total weight of 16.32 lbs.

Marking the catch with second big bass ,4.74 lbs and taking home the lucky 13# pot  - TOTAL PAY $726 , man what does it take to make you guys smile? Must be waitn' for the Championship !!! 

Here's some smiles !  Even a big bass guy can't get a grin off his face with a 5.89lb largemouth! The team of Bennie Ricker and Jim Tunder shunning bushes and wood instead burning shallow patches of grass with chartruse and white spinnerbaits. 

Leaving some toads back in the drink the two managed to still pull out a limit for a total weight of 14.79lbs. Their consistency also bumping them out in front of points leading the way with 285.

Second place and first big bass, their wives starting talking about a trip to Mountianeer as I handed them checks for a total of $494.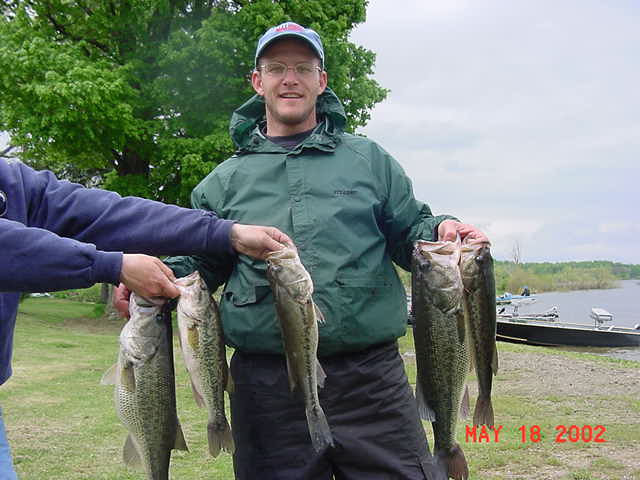 Here we have a sleepless solo angler, Darren Peel. Darren spent all of Friday catchn' crawdads and running trot lines in local ponds, then a late night recon mission early Sat. morning with chiken wire to LaDue!

Ah heck darren we'll give you credit where it's due. Talk about perserverence - limiting out the past two events the solo angler never bagged a fish in FBFP2001. Finding the bigger fish this time, two 4+ lbrs rounded to a hundreth over 13 lbs for 5 fish. Darren was throwing a gambler worm to bushes ... surrounded with chicken wire. Interesting pattern.

Total pay for all that hard work - $252. Good fishn' Darren , just pullin your fin a little.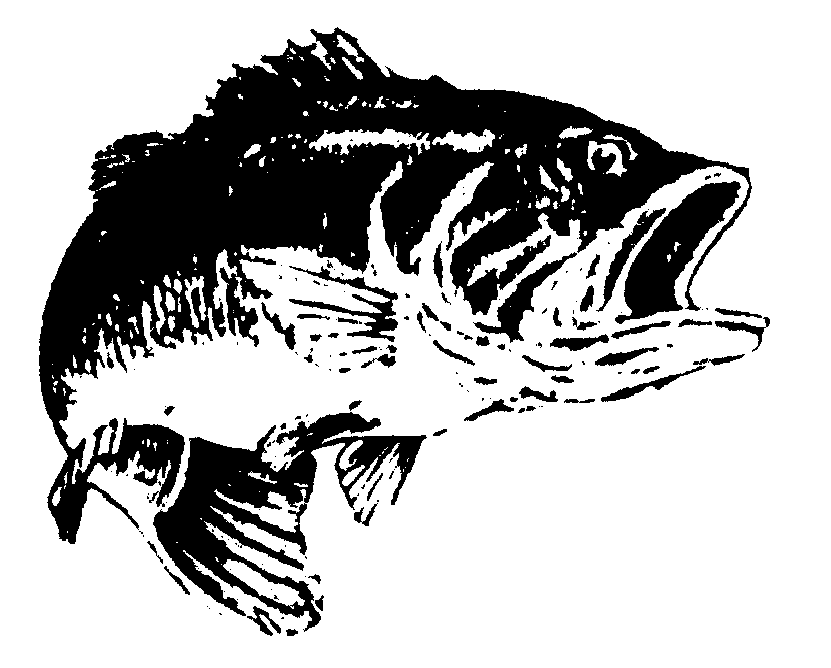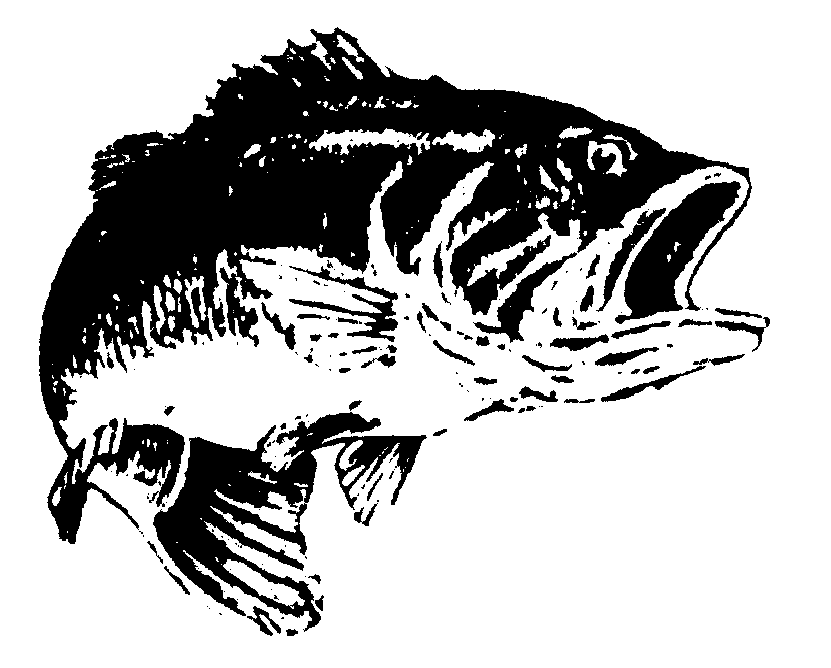 Fourth place with 5 fish and 11.83 lbs went to Schultz and Morrell. Zooming down the banks the two worked North hittn' bushes with the foot on the trolling motor. $180 for their efforts they became a little camera shy after all the recent FBFP exposure.

Fifth place with only 4 fish for 8.48 lbs was Rory Franks. No clean fishn here. Down and dirty. Launching fish from the back of messes unbuttoned most anything that was needed. Total pay - $108.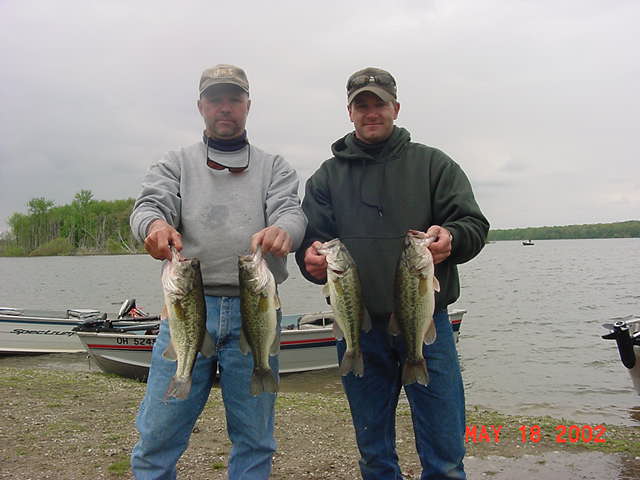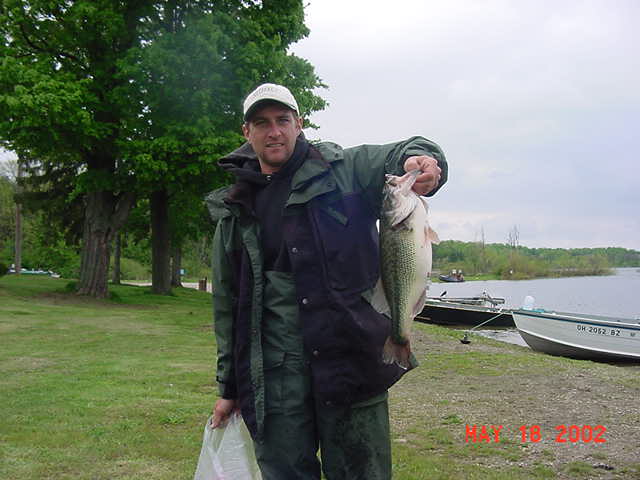 Completing the top 6 came a mysterious man only known as "buzzbait" and his partner Bill Metzger. Knocking on the door with 4 fish for 8.4 lbs the two just starting the FBFP2002 series with this event. Nice fishn guys and thanks for the save on my boat! $72 put back into next event left $7 for the tank. 

Finally our hero. Chris Minick picking up the one big fish he left behind April 27th. One bite - third big bass - $78 and not a zero. Chris is one of the 5 competitors who would outright qualify for the championship(if held today) despite a previous blank. Hang in there guys!

SO.... points are tight - the weather is crazy, the water is high, and I am very very tired! Less than one month to go - June 15th at 6:30am- 3:00pm will finalize the Championship field. Think we can make it past 50 degrees this time!??? First place appears assured of going over $1000 !!! Please keep in mind there remains 5 wildcard spots for those who have fished all events but did not outright qualify. Also please note that for the championship there WILL BE AN OFF LIMITS of LaDo Reservoir for Qualifiers starting June 27th at 12:01 am. Information with standings is being mailed as you read this. You'll be happy to hear this year pizza will be provided as participants and families wait for final tabulations of points and then the drawing of the 5 wildcards durig the final event.