The KSU MOSQUITO "THAW" OPEN

MARCH 30th, 2013

*FOLLOW KENT STATE AS THEY FISH THE FLW COLLEGE TOURNAMENT SERIES IN 2013!!!*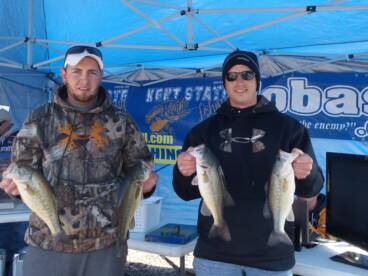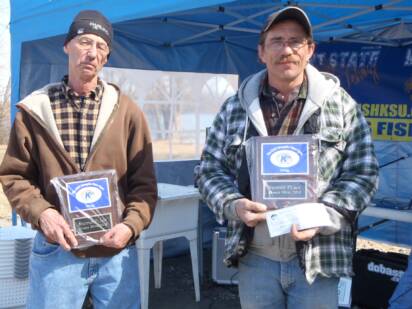 SECOND PLACE 5 FISH~ 5.14 lbs.

DONALD PALMER &

JOHN JANOWIAK

$368 AND PLAQUES!

THIRD PLACE 1 FISH~ 4.15 lbs.

+ THE BIG BASS HOLD!

STEVE SHUM &

GARY PRIDEMORE

TOTAL PAY $576 AND PLAQUES!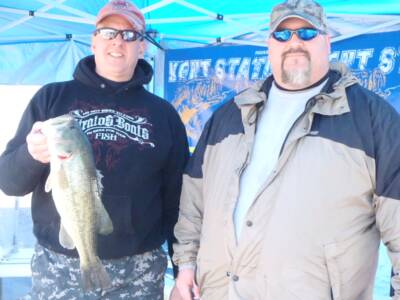 4th PLACE~ 2 FISH~ 3.54 lbs.

DALE PRINKEY & TIM NOVICKY

$100 RETURN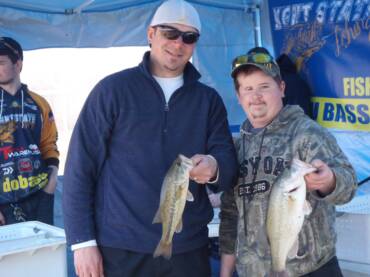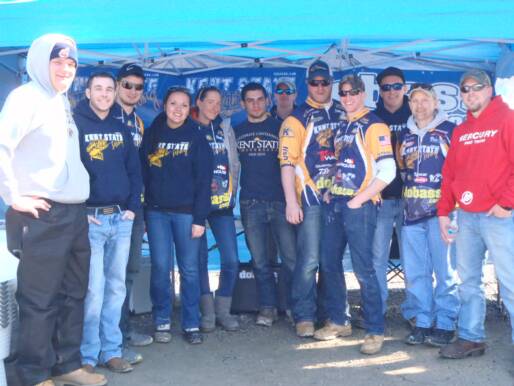 THE KENT STATE BASS TEAM WOULD LIKE TO THANK EACH OF THE 32! TEAMS OF ANGLERS WHO SUPPORTED OUR EFFORTS ON A BRUTAL COLDWATER DAY!

EACH OF THE MERE 19 FISH CAUGHT FURTHERED THE LESSON TO NEVER GIVE UP!

FIRST PLACE 5 FISH~ 8.29 lbs.

JAMES GEER &

NATE RANDOLPH

$896 AND PLAQUES!