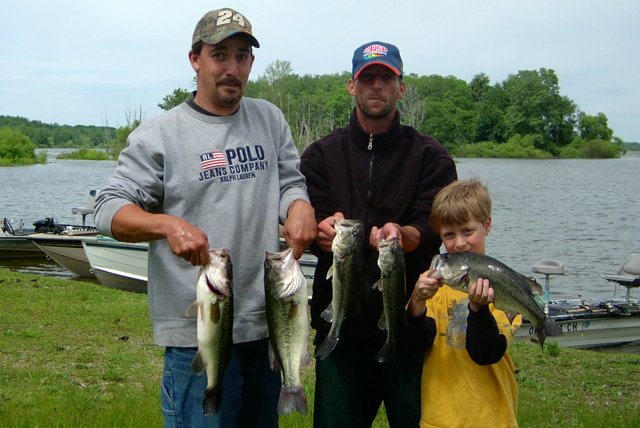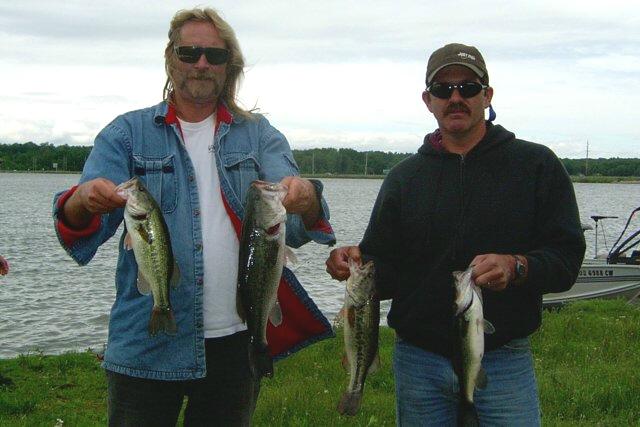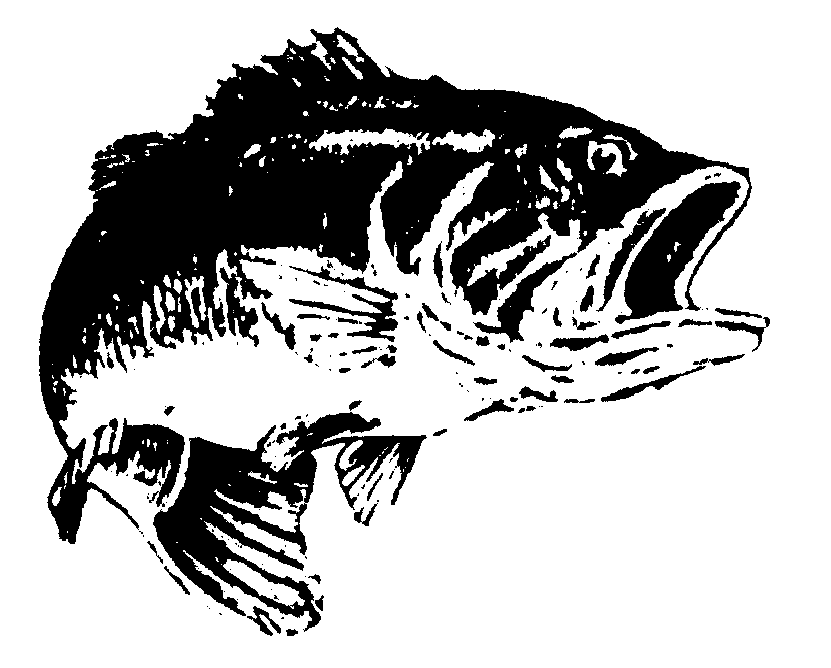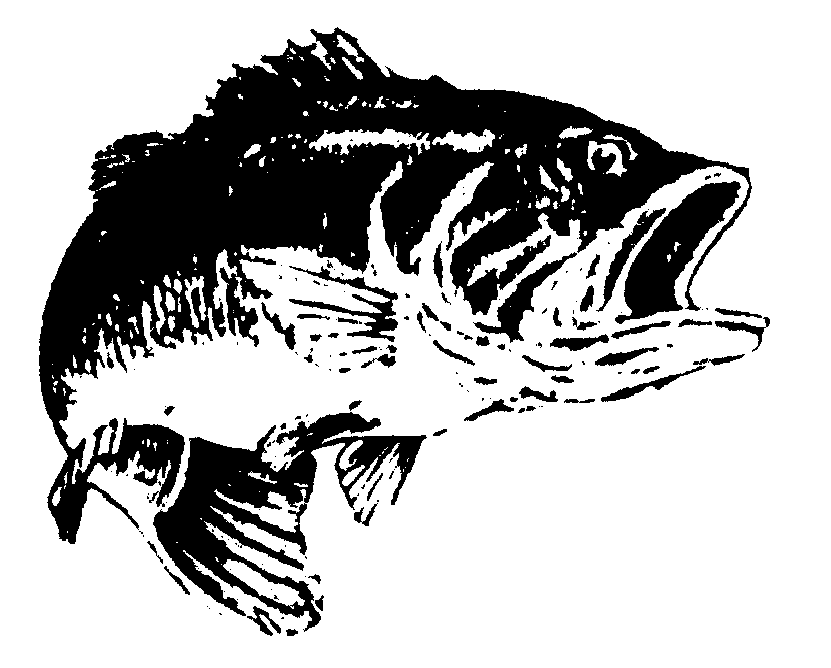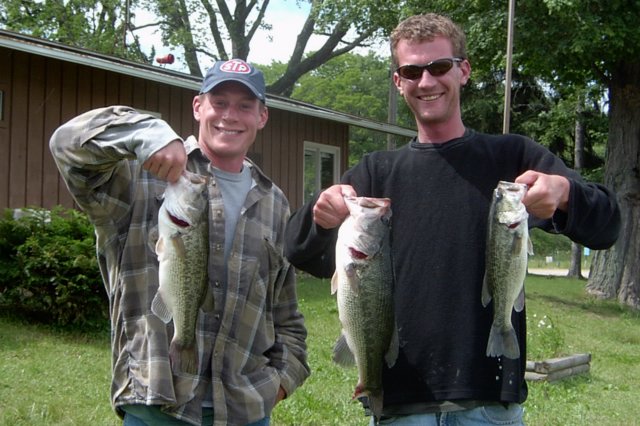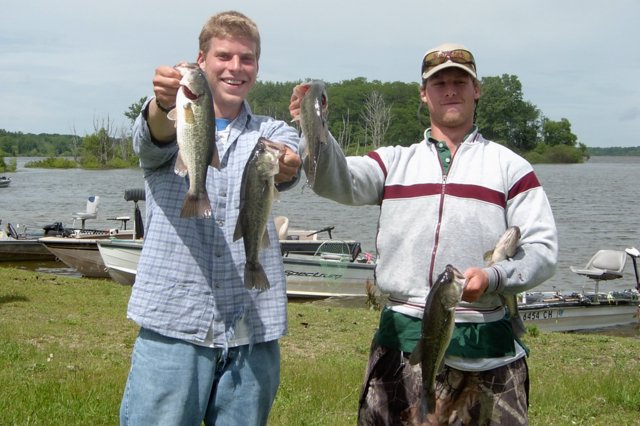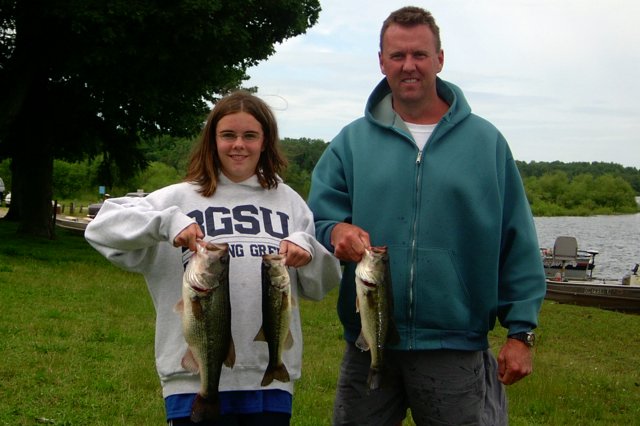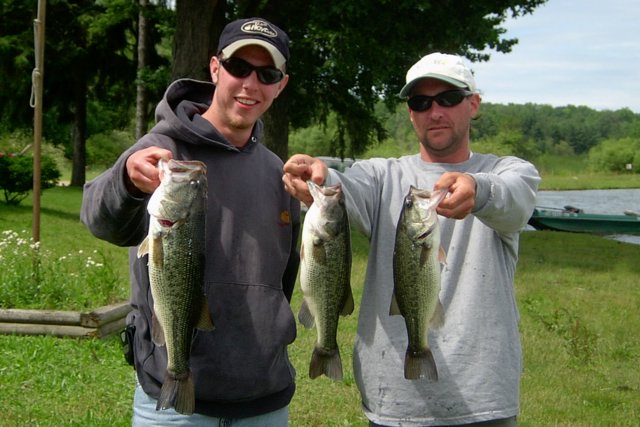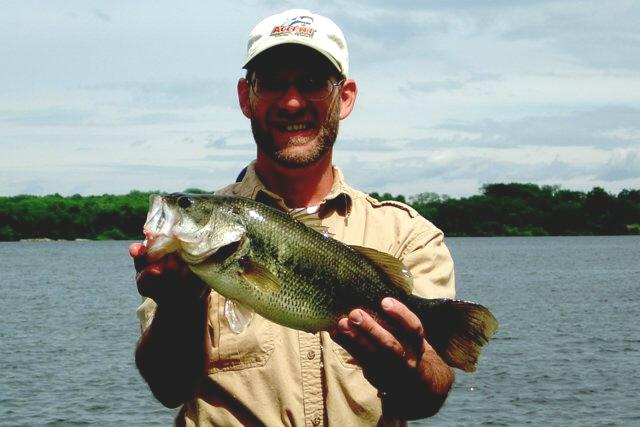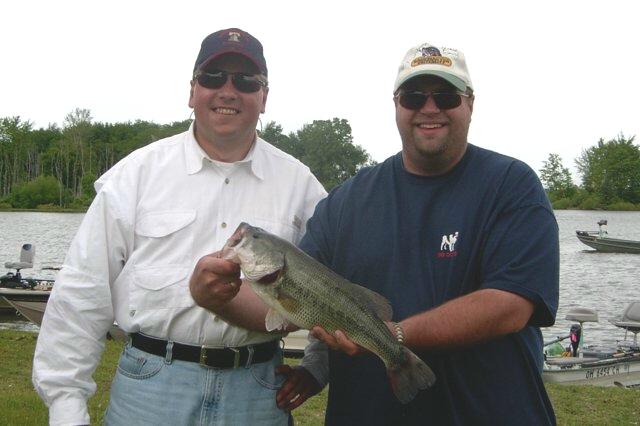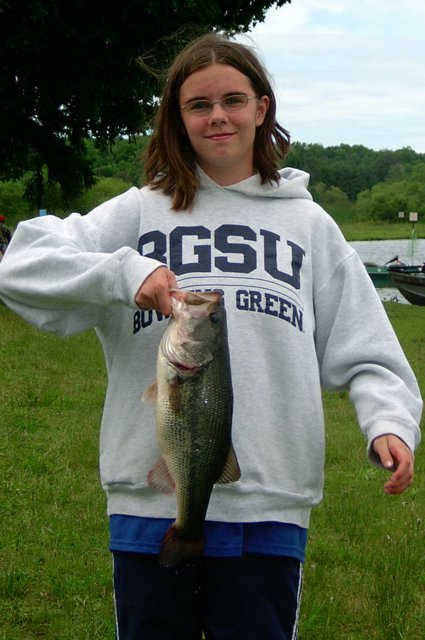 FORECAST FOR THE FINAL QUALIFYING EVENT HAD 41 TEAMS  PREPARED FOR HIGH BLUE SKIES AND MID 70 TEMPS. NO NEED FOR RAIN GEAR TODAY , WE ARE BASS ANGLING PIMPS. "BUT WAIT" MOTHER SAID, "THE CHILDREN HAVE COME TO PLAY. THROW IN SOME SPRINKLES, STEADY NW WINDS AND CLOUDS FOR THE DAY."   THEN MOTHER LOOKED DOWN WITH ALL HER CARE, DURING THE SUMMERTIME WEIGHIN OF CLEAR SKIES AND WARMED AIR. A MERE 58 BEASTS CAME INTO THE SUN FOR A 113LB FIELD WEIGHT THAT WAS UNDER THE GUN. TOP SEEDED ANGLERS FELL UNDER A POSTSPAWN SPELL, LEAVING THE END OF THE YEAR SPOTS FOR MOTHER'S FAVORITE TOTS. "WHEN WILL MY BOYS LEARN" SHE CRIED, "FISHING IN MY WATERS IS ONE OF MY DAUGHTERS. SHE WILL DO WELL. THE REST IS FOR THE BEST AND ONLY THE STORY CAN TELL!"    

THESE GUYS MAY HAVE VERY WELL BECOME MY FAVORITE TEAM TO CHEER FOR WITH THESE SMILES! THE NEWLY FORMED TEAM OF JOE HELLER AND ED LEWALK TAKING THE FINAL PLAQUE WITH THREE FISH FOR 8.03 LBS. EDDIE SWEATED OUT LAST FBFP SEASON WITH A TOTAL OF ZERO FISH. THREE BITES LATER HE AND HIS NEW TEAMMATE FOUND THEMSELVES WITH $287 AND 14TH OVERALL FOR 2003. COUPLE MORE FISH AND THE TOP SPOT WAS YOURS! LOOKOUT FOR 2004! THE DUO ALSO HITTING THE ROCKS IF I REMEBER CORRECTLY, WITH DEEPER DIVING CRANKBAITS- MOST LIKELY THE 12 FOOT RANGE!? GOOD SHOW GUYS!!!

THE TEAM OF DAVE EFFERSON AND JOHN KARNS BRINGING THEIR FIVE FISH LIMIT TO THE SCALES ON THIS FINAL DAY FOR 9.81 LBS. THIS TEAM FOCUSING ON RIPRAP IN 12 FEET OF WATER WITH TEXAS RIGGED BABY BRUSH HOGS, JIGS AND TUBES. KNOWN FOR SLOW AND PATIENT ANGLING TECHNIQUES THEIR TRICKERY PUTTING THEM IN THE 7TH SPOT OVERALL FOR THE 2003 SEASON. SORRY FOR THE CONFUSION AT WEIGH-IN DESPITE YOUR SEASON LONG EFFORTS! MOTHER IS STARTING TO GET TO KNOW YOU GUYS WELL! TOTAL PAY $369. GREAT FISHN' GUYS SEE YOU AT THE CHAMPIONSHIP !

THE TEAM OF LAWSON AND GIEL REBOUNDING FROM A PREVIOUSLY UNFULFILLING YEAR. THE STONGEST FINISH THAT COULD BE MADE WITH A FIRST PLACE LIMIT OF 11.69 LBS IN THE FINAL EVENT. BO RIGGING HIS NEW PARTNER UP FOR 2003 WITH A CAROLINA RIG. THE TWO PULLED TO A MID LAKE HUMP IN THE SOUTH END EARLY ON AND NEVER LEFT. LAWSON CATCHING HIS FIRST FOUR FISH EVER ON THE C-RIG BEFORE 7:30AM. BO FINISHED OUT THE LIMIT WITH A FINAL FISH AROUND NOON. ZOOM LIZARDS TAILED THE END OF 2 AND 3 FOOT LEADERS  IN 12 FOOT OF WATER. FIVE BITES, A LONGER LEADER AND A COMMITMENT TO STICK WITH IT PUT $574 IN THE BOAT. GREAT JOB GUYS, MOTHER WELCOMES YOU MR. LAWSON !

THE BROTHER TEAM OF CRAIG AND RYAN KITSON SHOWING FOR THE DANCE AT QUALIFIER #4. BOTH THESE BOYS ARE COLLEGE STUDENTS, ALSO MEANING THEY FISH ALL SUMMER ! GOOD THING THERE'S AN OFF LIMITS FOR THE CHAMPIONSHIP! CAN YOU FIGURE OUT WHICH ONE IS THE ECONOMICS MAJOR AND THE OTHER A DRUMMER AT OSU. ALL I CAN TELL IS THEY BEAT THEIR OWN DRUM TODAY CALCULATING OUT CRAWFISH PATTERNED TUBES PITCHED TIGHT TO RIP RAP FOR 5 FISH AT 7.67LBS AND $205 FOR NEXT SEMESTERS BOOKS (SURE!). GREAT TO HAVE YOU GUYS FOR A THIRD YEAR. A SOLID FINISH FOR THE YEAR IN THE 19TH SPOT.

THE FIFTH PLACE TEAMS, YES TEAMS, ABOVE. FROM LEFT TO RIGHT BRIDGET MORRIS (HER FIRST TOURNAMENT - MORE BELOW!) WITH DAD, DAVID MORRIS AND THEN TWO BUDDIES KEVIN COERLIN AND CHRISTOPHER MINICK. BOTH TEAMS WITH 3 FISH FOR IDENTICAL WEIGHTS OF 6.83 LBS! THE FIRST MONEY TIE IN AN FBFP EVENT. ALL FOUR TRUE SPORTSPEOPLE TO FORM BY UNANIMOUSLY VOTING TO COMBINE 5TH AND 6TH SPOT AND SPLIT FOR A PAYOUT OF $102.50 PER TEAM. BRIDGET REVEALED WITH A LITTLE COAXING FROM DAD THAT THEIR FISH CAME OFF PURPLE ZORRO PLASTICS LEFT OVER FROM A NY TRIP IN 2002. NOT SURE I BELIEVE THAT ONE !!! THE OTHER TEAM SCAMPERING AROUND WITH A VARIETY OF ROCKS,HUMPS AND TOPWATERS. MORRIS TEAM 11th OVERALL AND FINDING THE TWO SPOT FOR THE YEAR, MINICK AND COERLIN!

THE BIG BASSES SHOWED SOME NEW FACES FOR 2003. THE TEAM OF DAVE PENCAK AND TIM WHEELER (FAR LEFT) WITH ONE OF MOTHER'S TROPHIES AT 4.2LBS AND $175 FOR ONE EARLY MORNING BITE FROM WEEDS. DAVE TRIED HARD TO KNOCK TIM'S FISH OFF AT THE BOAT BUT WAS UNSUCCESSFUL!

SECOND BIG BASS AT 4.06LBS TO THE TEAM OF DAVID JORDAN AND JOHN BATES FOR A TOTAL PAY OF $105. NOW PAUSE WITH ME FOLKS AND JUST LOOK AT THAT BIG BASS SMILE !!! THAT IS A TRUE BLUE BIG BASS GRIN STRAIGHT FROM MOTHER'S HEART- NICE FISH!

AND FINALLY - CENTER STAGE- BRIDGET MORRIS, MOTHER'S DAUGHTER. THIS YOUNG LADY CAME OUT AND PUT THE WHOOPIN' ON NEARLY 80 "BIG BASS MEN" (INCLUDING DAD) WITH A 3.86 LBR AND TWO OTHERS FOR HER TEAMS LIMIT. THIS IS SIMPLY WHAT IT'S ALL ABOUT. LEAVE HER HOME FOR THE CHAMPIONSHIP DAVID! GREAT JOB - DON'T WE HAVE AN AGE LIMIT OR SOMETHIN' FOR THIS THING!!! TOTAL PAY FOR BB3 $70.

THERE IT ALL IS BOYS AND GIRLS. A SUPER TOUGH DAY FOR MANY. A DRAMATIC FINISH TO FINAL STANDINGS FOR THE YEAR AS WELL. POINT CHAMPS FOR THE YEAR WENT TO MARK SNAHNICAN AND BOB BALLI . SECOND AS NOTED ABOVE, CHRIS MINICK AND KEVIN COERLIN AND THIRD TO MR. JOE ENGLER. CONGRATS TO ALL!!! THERE WILL BE A COMPLETE WEB PAGE DEICATED TO THESE TOP THREE CONSISTANT ANGLERS FOR 2003 IN THE NEAR FUTURE- STAY TUNED!!!! AS WELL, FINAL STANDINGS ARE NOT YET FINALIZED FOR THE WEBSITE BUT WILL BE UP BY WEEKS END. A QUICK REMINDER... CHAMPIONSHIP QUALIFIERS (THE TOP 26 TEAMS IN POINTS AND THOSE WHO FISHED ALL 5 SPRING EVENTS) MAY
NOT
BE ON MOTHER'S WATERS STARTING MONDAY JULY 7th AT 12:01 AM UP TO CHAMPIONSHIP DAY ON JULY 12TH. MORE INFO WILL BE PRESENTED WITHIN THE WEEK ON THE HOMEPAGE OF www.dobass.com.
WERE CLOSE FOLKS... BUT IT AINT OVER YET !!! CHAMPIONSHIP PURSE SHOULD EXCEED $3400 !!!!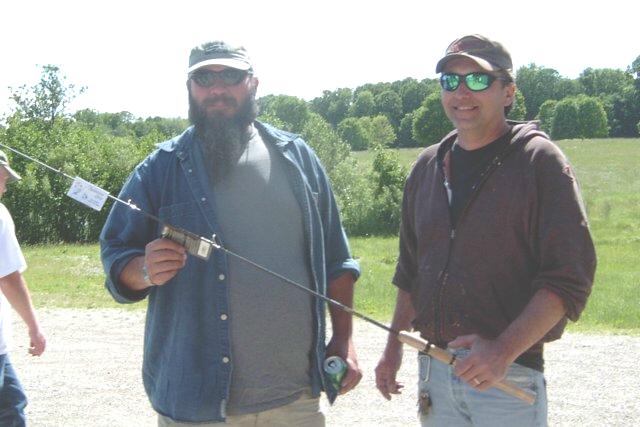 FIRST PLACE OUT OF THE MONEY THE TEAM OF MIKE BONDARENKA AND KEN BEGUE RECEIVING THE "OFFICIAL" DOBASS HATS FROM NUTHREADZ WITH 4.91 LBS. TO THE FAR RIGHT THE TEAM OF JOHN GERMANN AND ROBERT KRAVIC WINNING RODMAKERS "OUT OF THE MONEY" ROD. NO MONEY AND LOOK AT ALL THE SMILES- OUTSTANDING!!!