FBFP 2002 LADO SPRING SERIES CHAMPIONSHIP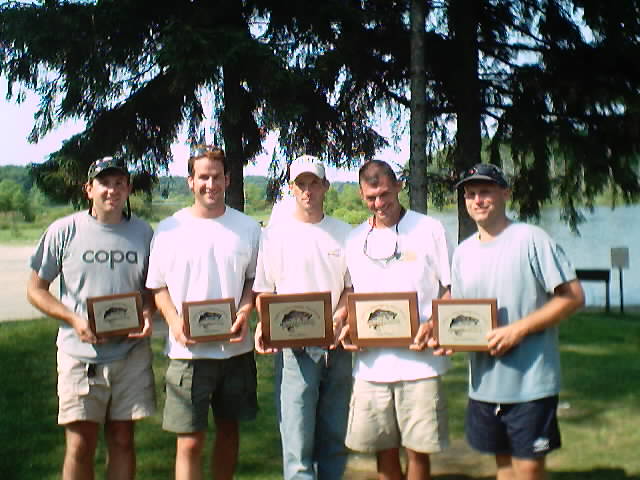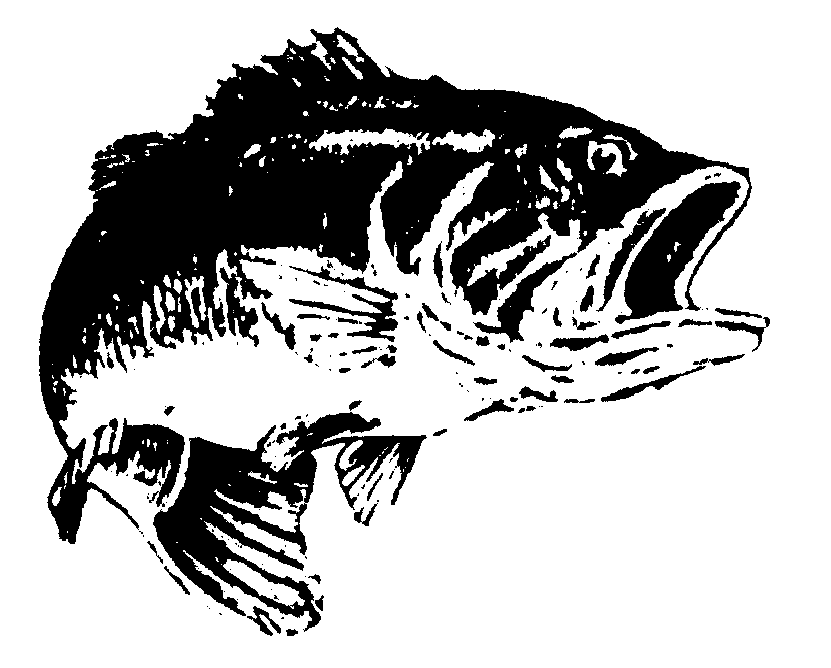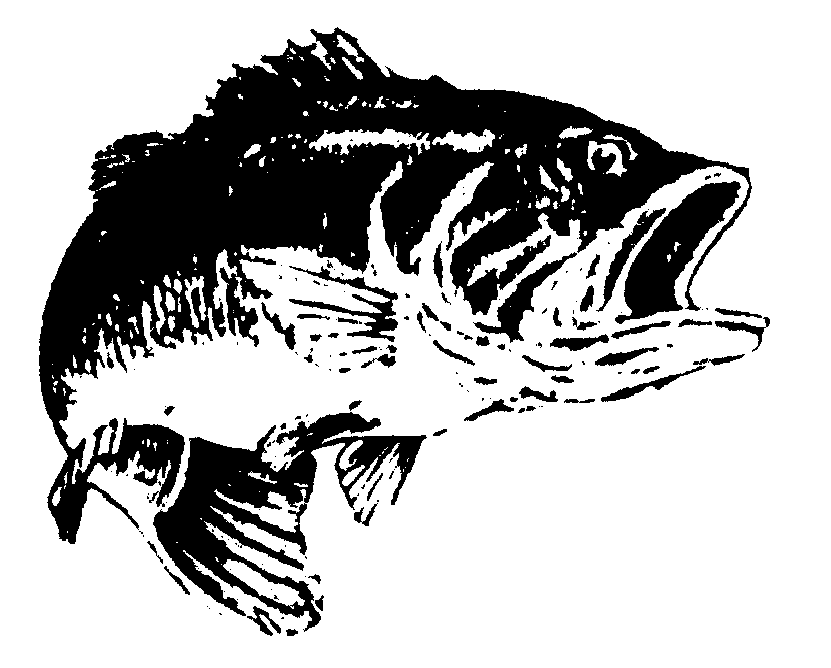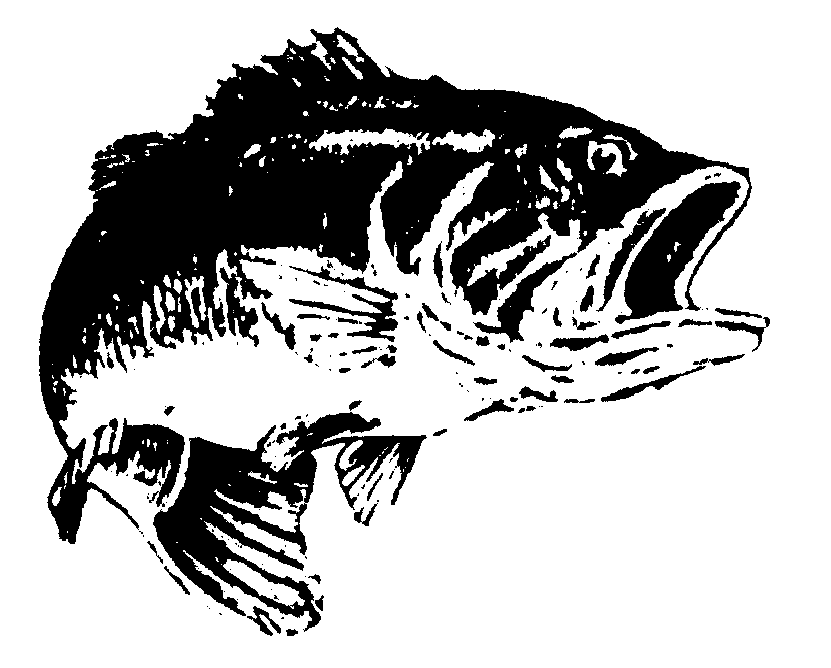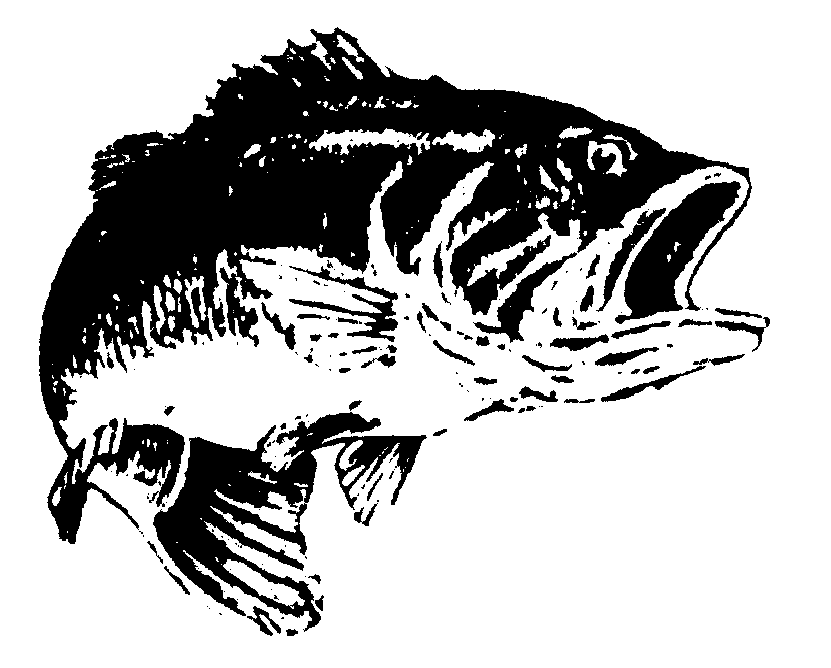 On June 29th, 2002 twentyfour teams made their bid for the final event of the year. For the first time at any FBFP event the sun laid high all day coming off of a week of dry hot air- temps pushing into the 90's - wind speaking easy from the west.  A post spawn warmwater bite forced anglers to make "do" with one bite at a time. The weights tell the tale...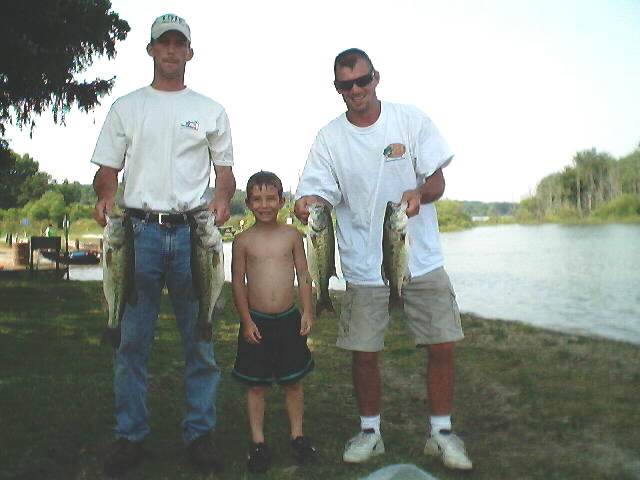 First place with only four fish squeaked out by the team of Bo and Mike Giel. Their 11.42 pounds of fish taken at a very slow pace. Breaking off two fish earlier in the day, Mike manged to stick a net under one with less than 40 minutes to go ( and with the second place team as an audience!).

Hitting two of the nicer fish (one a 3.61 first big bass) in the morning, the crankn rods went down as the sun tanned the scales on fish. Slow and deliberate dragging and shaking of a carolina rig set with zoom lizards in 10-15 ft off humps poised the team for top position.

Total payout .... $1,365 !!!!!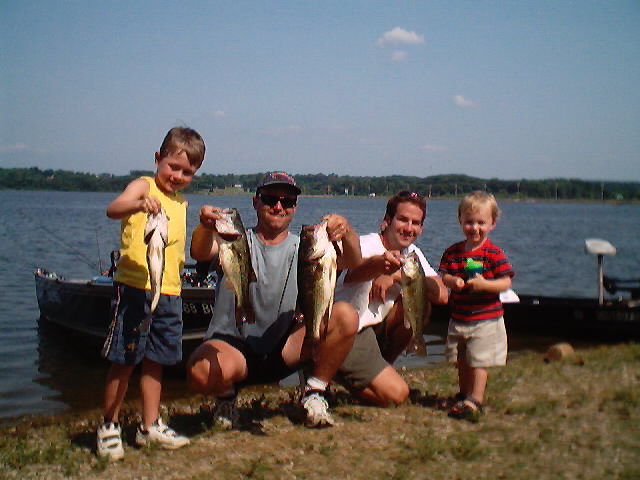 Mother LaDO relinquishing a limit to second place capped off an exciting week for the solo angler, tournament director and defunct program cooridnator - Rory Franks (aka online - Nipididdee, "Nip"). The total weight of 11.30lbs just a crawdad poop away from first place.

Not deviating from the game plan, a quick run under Auburn Rd. paid 3 early morning fish - one of which was 2nd big bass at 3.51lbs. These first three coming out of less than a foot of water on a green jig - two later left the livewell around 3pm after 4 cookie cutter hump fish.

Getting back to the basics of my fishn' I spent most of the day opening up my soul for Mother LaDO. I felt my partner Jordan under my feet more times than once. It's tougher finding these fish without his nose, thanks for the help JJ.

Total pay... $746!!!!!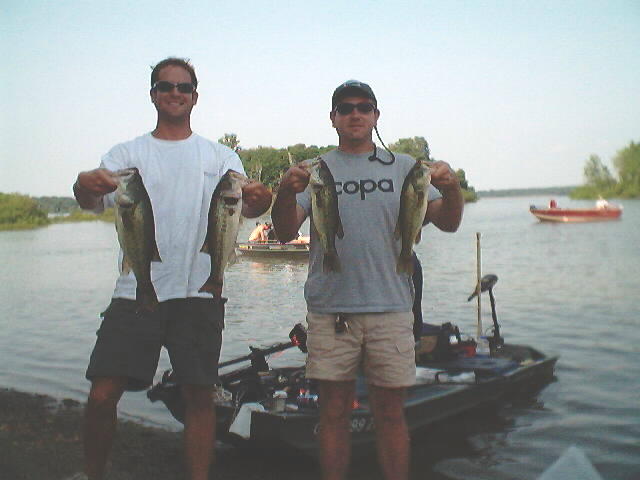 Rounding out the last spot paid with a limit of fish bigger than 14" (they have had a problem with this in the past) and 10.56lbs the team of Jeff Pelc and John Seman.

Concentrating on rocky channel points in the morning the two grubbed out some fish. Then switching to their strength in "slop fishn" to hang a kicker and third big bass at 3.32lbs. Moving onto deeper water late in the day the team lost the thousand dollar bite with 3lb plus launching itself back into the blue.

A newly graduated measurer and a newly married statistician. I knew there was some occassion when I saw all your fish didn't need to be measured. Good job guys - great help - total pay... $406 !!!!

THERE WE HAVE IT! ANOTHER SEASON SO QUICKLY GONE BY. A HUGE THANKS AGAIN TO "TEAM FBFP" FOR ALL THE OUTSTANDING HELP. NOT ONCE DID I HAVE TO PACK THINGS UP MYSELF THIS YEAR , LITTLE ALONE ALL THE MORNING HELP THAT THESE FOLKS HAVE DONE. WHAT A BUNCH OF TOUGH GUYS EH?!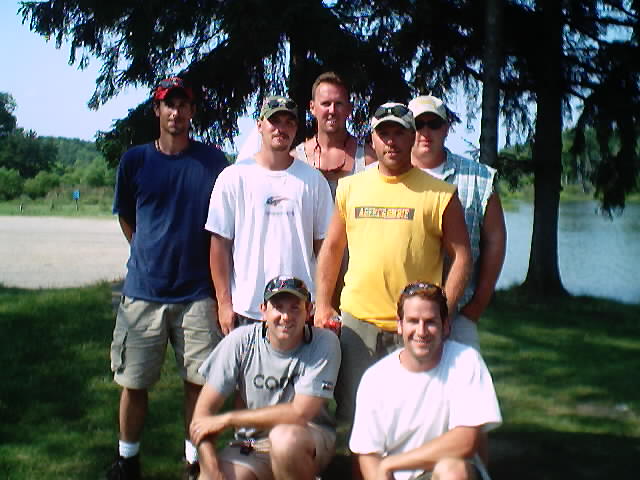 MOST OF ALL - THANKS TO THE ANGLERS OF FBFP. I AM IMPRESSED WITH THE NUMBER OF TEAMS THAT FISHED EACH AND EVERY EVENT THIS YEAR. GOING FROM A COLDWATER PERIOD ALL THE WAY INTO POSTSPAWN/SUMMER PERIODS REQUIRES A GREAT DEAL OF VERSATILITY. I HOPE EVERYONE HAS GAINED A BETTER WORKING KNOWLEDGE FROM THEIR EXPERIENCE AND WORKS EVEN HARDER TO FIND MOTHER LADO. KEEP HER CLEAN- CARE FOR THE CAPTURED- GIVE SOMETHING BACK EACH AND EVERYTIME. SEE YOU ALL IN 2003!!!!