The results are in for the fifth and final FBFP event of 2001. The early mornings hours yielding some of the first snow/hail of the year resulted in only 16 teams climbing out of bed and braving chilly temperatures all day.  NW -W  winds prevailing steady, sucked power from many contenders batteries and brains making for an early run for the truck. A great show for the numbers of fish that were caught though as 32 large and smallmouths came to scales at 79.08lbs. for a great average field weight of 2.47lbs per fish. The only field weight higher during the year, a 2.54, was all the way back in April at the first FBFP event. 

Again, all fish were well taken care of via the stewardship of the captors. All fish came to the scales in excellent appearing health and were promptly released alive. Providing for the prosperity of La Due that is all but certain. The possibility of no recreational programs, including fishing opportunities, could become a reality as early as next April. Updates for a plan to voice our concerns will be posted here once they are fully organized. For now we urge you to contact the Mayors Office in Akron and present your feelings on the issue. 

The following are the results for FBFP2001 Fall Bass Open.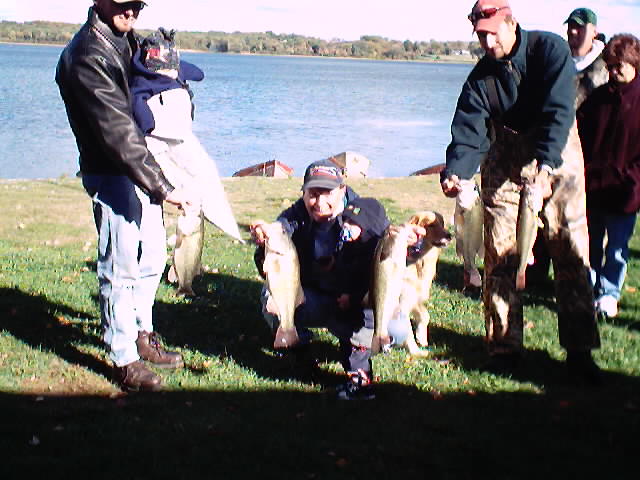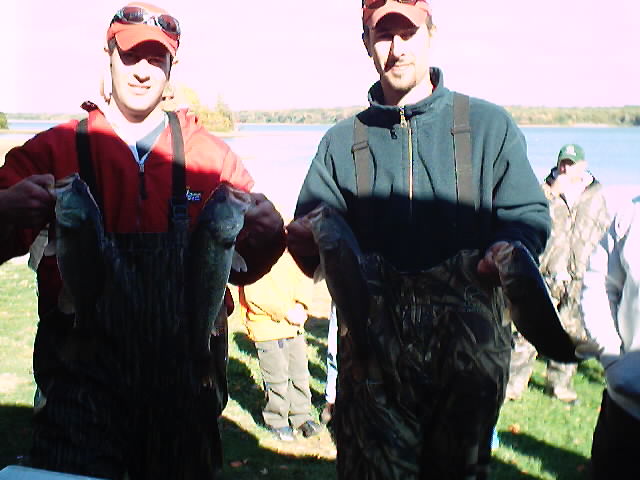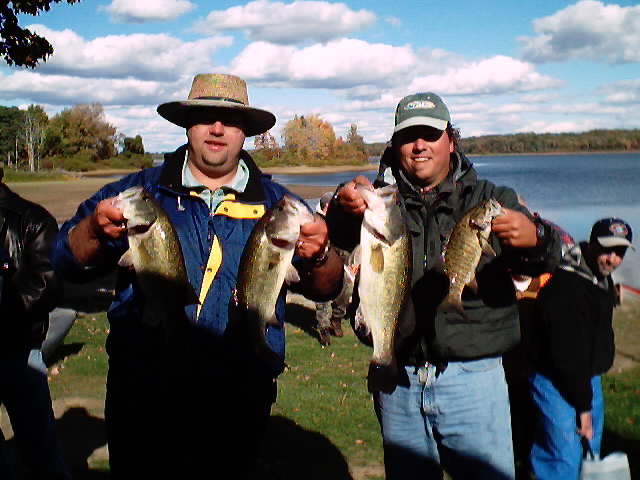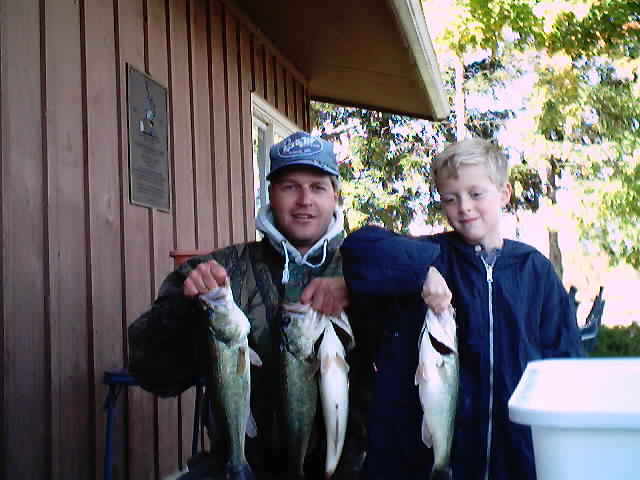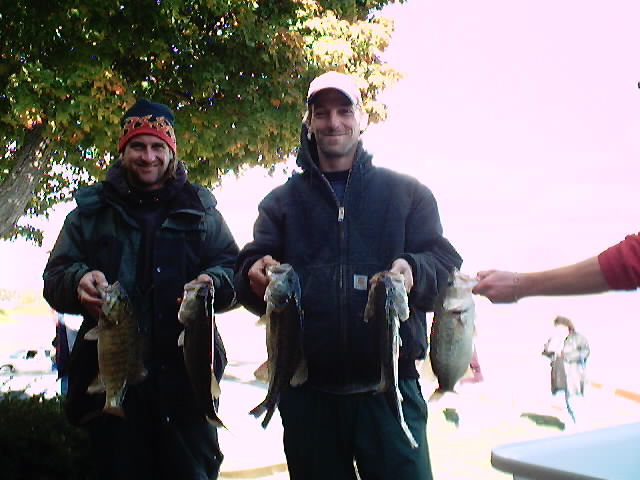 Weighing 5 fish at 17.09 lbs allowed for another week of paternity leave for yours truly. As reveled clearly at the weigh-in all fish were taken on Ohio Pro Lure Super MAX Tubes in the almighty Halloween color. Concentrating on steep rocky channel points with current, the 5 jumped in the boat before 9am. Total pay and with 12# and 2nd big bass at 4.39lbs. - $359.

In second place with 5 fish at 12.80lbs. was Chris Minick and Bo Geil, their fourth check in FBFP2001.

Crankn and jigging both offshore structure and rip rap the team culled five fish ,later bagging a nice 2 3/4lb smallie. Outstanding smiles finally as well !  Total pay out $192.

Two newcommers to the FBFP saga, Tim Wheeler and David Pencak, made their position known with only 4 fish for a great sack at 12.49lbs. One more bite like the 4.55 big bass dwarfing the 14" keeper smallie and first place wouldve been contended. The pair practiced all week , laid out patches of weeds to hit and drove over them all day with spinnerbaits. Total pay BB $65 and 3rd place $144..

Another check for the single angler Joe Engler as well. Joe brought in 5 fish off tubes on main lake humps for a total weight of 11.94 lbs finishing out an awesome year and comming off a Championship win, for 4th place and $96.

Rounding out the final five was the newly formed team and FBFP assistants, Jeff Pelc and Mike Bondarenka. The pair set drifts running aside rip rap and nailed a limit on spinnerbaits and jigs for 9.56 lbs. Good fishn and thanks for the help ! - total pay $48.

6th place with 3 fish and 4.62 lbs , Wayne and Chris Clemence took the final check for $32. 7th David Morris / Jay Cobb 3.7lb.  8th and 3rd Big Bass for $26 Robert Schultz/Greg Morrell at 3.21lb.  9th Matt Burnes / Gus Grownowski 1.85. 10th Yuri Jeffery / Dennis Clotz 1.82lb. The remaining 6 teams did not weigh fish.

Looking forward to next year stay tuned for schedule and updates no later than December of this year.