FBFP2002 ALONG WITH KENT ROOSEVELT GIRLS FIELD HOCKEY TEAM PRESENT THE LA DUE BASS OPEN 8/31/02

EAST / NORTHEAST WINDS AROUND 10MPH, MID 80 AIR TEMPS AND HIGH BLUE SKIES OPENED THE DAY FOR THE 13 TEAMS WHO DARED TO TEST THEIR SKILLS AGAINST REPORTS OF A SUPER TOUGH BITE. OPTIMISIM SORED THOUGH WITH THE "DO" FEW WHO WERE TUNED INTO THE MOTHER'S HUMPS WEEKS PRECEEDING THE EVENT. OPTIMISIM TURNED INTO REALITY AS THE LATE SUMMER ANGLERS APPROACHED THE SCALES... SO THE STORY GOES...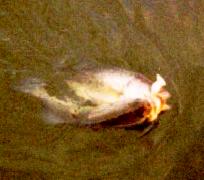 HOLDING BACK FROM SCREAMS OF JOY THE TEAM OF TODD JOHNSON AND WAYNE CORBITT HOLDING TWO OF THREE FISH THAT MADE UP THE WINNING BAG OF 7.25 LBS. HITTING TWO EARLY FISH CRANKING A HUMP, VICTORY WASN'T PROCLAIMED UNTIL A 3LB LARGEMOUTH PICKED UP A MADMAN TUBE UNDER RT.422 WITH ONLY MINUTES TO SPARE. 3 BITES - 3 FISH - 3RD BIG BASS AT 3.12 LBS - NETTING A CHECK AT $286. NICE FISHN' FELLAS , PRACTICE INDEED PAYS OFF.

SECOND PLACE TO A TEAM THAT HASN'T FISHED MOTHER LA DUE SINCE THE FALL OPEN IN 2001 - LYLE BLAKE AND ED PLAZEK WITH  7.02LBS. THE PAIR HELD STEADY ALL DAY CATCHING MANY FISH UNDER THE 14" MINIMUM SIZE, ROUNDING OUT 3 TO BRING TO THE SCALES. WORKING WORMS AND RIPPING RATTLE TRAPS THROUGH WEEDS IN THE HEADS OF COVES THE TEAM WALKED AWAY WITH $169. SORRY ABOUT THE PIC GUYS - THOUGHT I'D AT LEAST GIVE YOU THE "DO" DOUBLE SALUTE !!!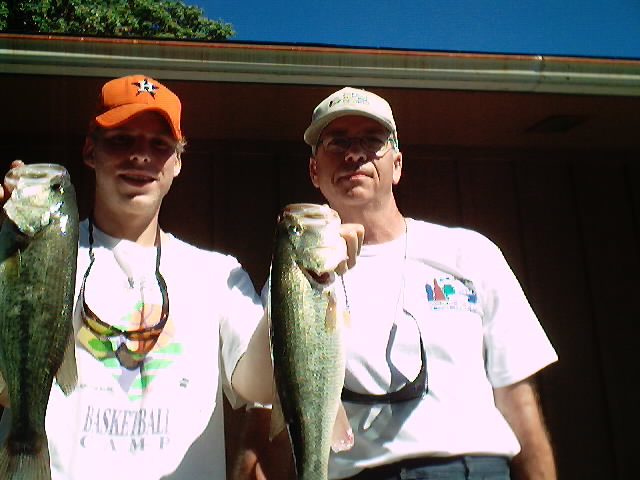 THIRD PLACE AND LONGTIME FBFP MEMBERS DON KITSON AND "RYAN KITSON'S LITTLE BROTHER" TAKING HOME $117 FOR 3 FISH AT 6.44LBS. LITTLE BRO INSISTING HAD RYAN BEEN THERE THE TEAM WOULD'VE BEEN IN THE TOP SPOT. THE DUO ALSO FINDING THEIR FISH AT THE END OF A WORM NEAR PATCHES OF WEEDS. GREAT JOB GUYS ! RYAN HAD BETTER GRADUATE SOON OR HE MAY BE ONSHORE FOR FUTURE EVENTS!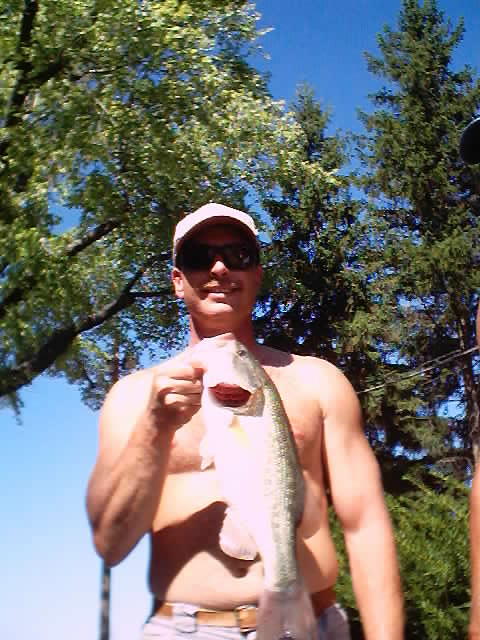 FOURTH PLACE WITH 2 FISH AT 4.77LBS THE TEAM OF GUS GROWNOWSKI AND MATT BYRNES. ALL WEEK LONG THIS TEAM PRACTICED AND PLOTTED WITH SOME OF THE BETTER PRE-EVENT WEIGHTS OF MOST ANY ANGLERS OUT THERE. MS. LADUE SCOLDED HER TWO KIDS TODAY THOUGH, ONLY ALLOWING 2 HUMP FISH IN THE EARLY EVENT HOURS. MOTHER SPEAKS HIGHLY OF THEM THOUGH AND WITHOUT QUESTION WILL PUT THEM IN THE TOP SPOT SOON. 2ND BIG BASS AT 3.28 LBS - TOTAL PAY - $117.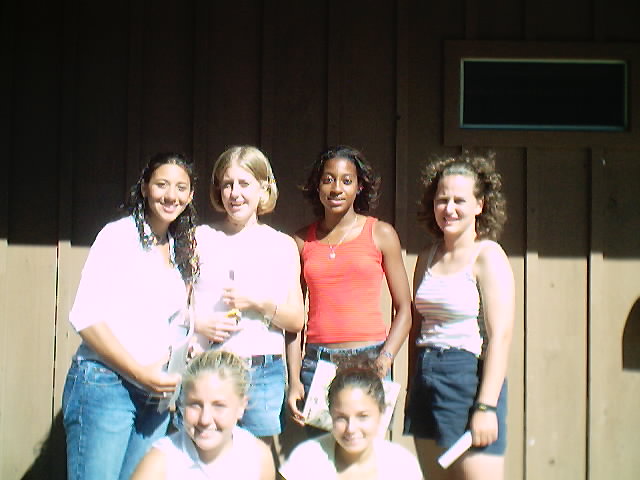 THE "REEL" WINNERS OF THE EVENT WERE THE LADIES OF THE KENT ROOSEVELT FIELD HOCKEY TEAM. ANGLERS RAISED $145 TO FURTHER SUPPORT THIS POSITIVE YOUTH ACTIVITY - NOW GO FISH... AND SHOW UP ON TIME OCTOBER 12TH ! :)