FBFP LA DUE SPRING BASS SERIES

OPEN EVENT 4/12/03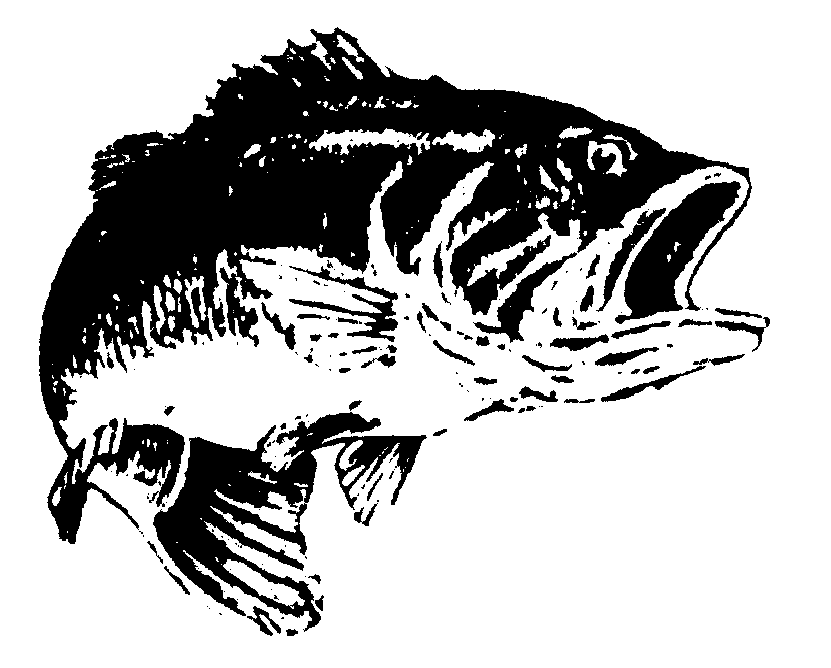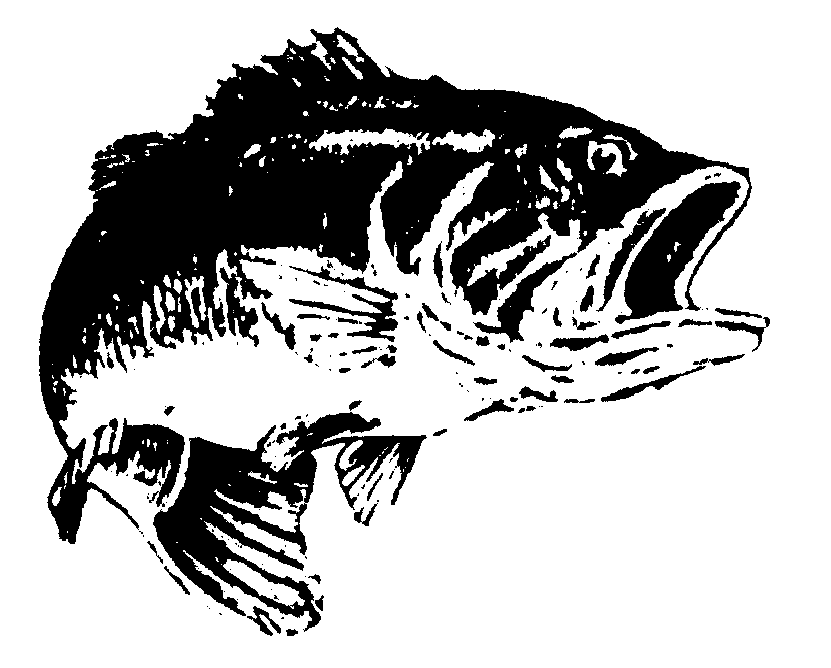 "ICEOUT" MADE IT TO NORTHEAST OHIO AND OUR MOTHER LADUE IN A QUICK FASHION.

THE FIRST MAULINGS OF THE YEAR SWEPT RUMORS THICKER THAN THE TWO FEET OF ICE THAT DELAYED THE ORIGINAL OPEN EVENT ON MARCH 31.  FEAR OF A SLOW BITE AND FROZEN ANGLERS, MOVED THINGS BACK TO THIS MID-APRIL DATE IN HOPES THAT IT REALLY WASN'T THAT COLD OF A WINTER. BUT IT REALLY WAS...

FIFTY DEGREE BLUE SKIES WORKED TO WARM THE FRIGID WATERS THAT SAT STEADY IN THE LOWER 40'S WITH A WEEK OF TYPICAL CHILLY EARLY SPRING DAYS PRECEDING THE EVENT. EARLY SEASON CONFIDENCE SOARED WITH EACH AND EVERY CAST, FOR AT ANY MOMENT, THE MASSES OF PRESPAWN FEMALES COULD EMBRACE MOTHER'S SANDY GLACIAL BANKS. FROM THE ONSET OF THE MORNING, 37 TEAMS FOUGHT THE 15-20 MPH NNW WINDS. AS MORNING TURNED TO AFTERNOON, THE REALITY OF THE HARSH WINTER TOOK IT'S TOLL.

ALMOST 70 ANGLERS, NEARLY 400 RODS AND NO LESS THAN $15,000 IN NEW GEAR, TURNED JUST 4 GREEN FISH TO THE SCALES - THERE IS NO OTHER, BUT OUR MOTHER.

     SO THE STORY GOES...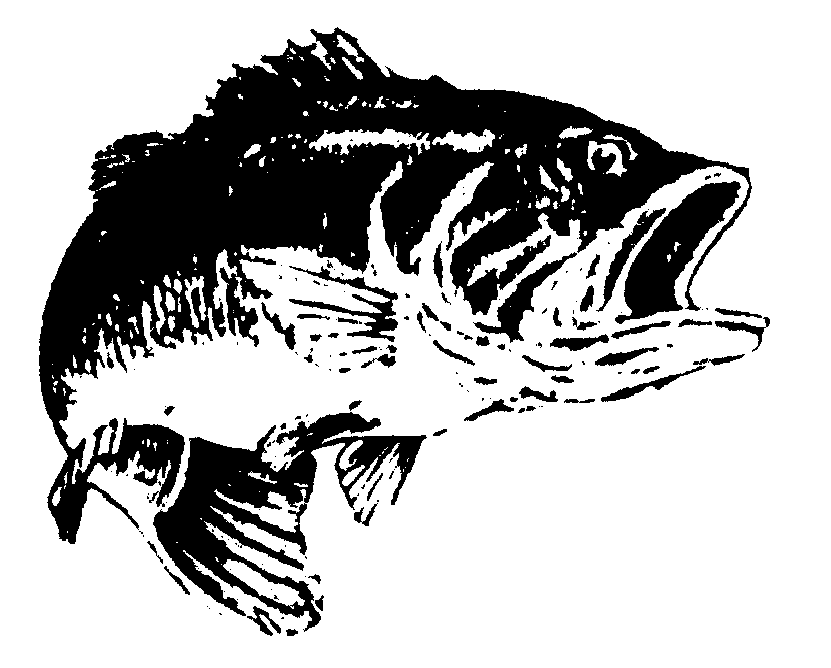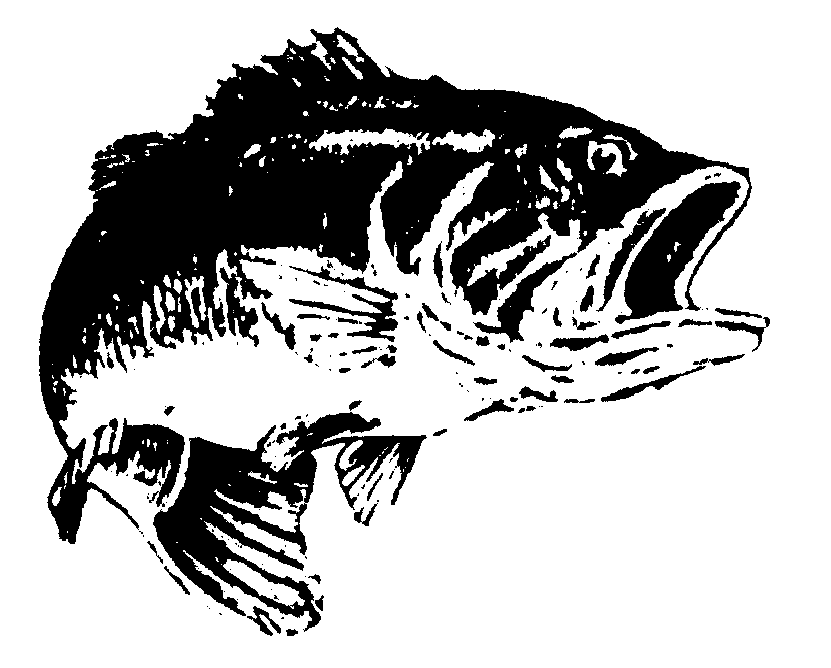 Starting 2003 out with a bang the team of Bobby Schultz and Greg Morrell holding a single bite worth first place and big bass pay of $631. Bobby laid claim to the 4.11 lb fish mid-morning thinking his junebug Zoom lizard was heating things up for the day. A thousand bushes later, Bobby was only left with his photo op expertise. Note a big bass guy can work the camera turning a good fish, into a great one- the arm extended in front of the body and a little lean forward... that thing is pushing 7 lbs !!!! Nice work on a tough day fellas !!! Greg might need some more practice with the net this year!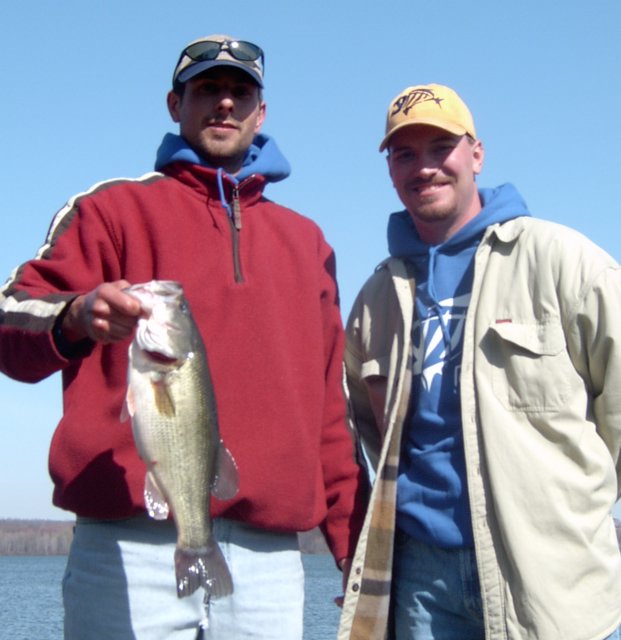 Second place, with yet another solo fish, was the team of Mike Bondarenka and Ken Begue. The 3.51lb fish resulting in a return of $386 with second big bass included. Mike was throwing a chartruse jerkbait along the outside edges of downed treetops when the cold water fish couldn't resisit. The two later struggled to board another fish... over the 7lb mark. Trembles of fear ran down Ken's spine as he stuck the net under the huge fish, suddenly revealing gold scales ! Sorry guys- no carp allowed ! Paps used to call them "buglemouthbass" though!!!

The team of Jay Cobb and Fred Ramski with their solo fish of 2.66 lbs totaling out the top three spots and third big bass for $282. Fred spent a harrowing week prior to this event on Kerr Reservoir with 7 ft waves, a drowned out bilge and an hour emergency drive from the ramp. Clearly, a solid fish and lower laying lake explain the sincere smile to be safe at a weigh-in! Now Cobb is a big bass guy Fred - make sure to share a smile out of him at the next pic! Good show guys!  

Now everyone pay close attention here - I finally got it- a well deserved picture of an extremely consistant angler Mike Peronek (with fish) and his new partner Jim Matthews. Their fish may look a little smaller than the others, but to over 60 other anglers and $148 of our money, the 1.33lb fish just as well have been ten pounds. If you own a camera Jim - leave it at home, Mike will take full advantage of bringing in a bag that day! This fish coming off a plastic worm and just touching the board at 14". Again, showing the importance of just one bite during the day.  

DALE AND PHIL PARADISE

WINNERS OF THE FIRST OF FIVE

"OUT OF THE MONEY" RODS TO BE GIVEN AWAY AT EACH EVENT COMPLIMENTS OF RODAMKERS SHOP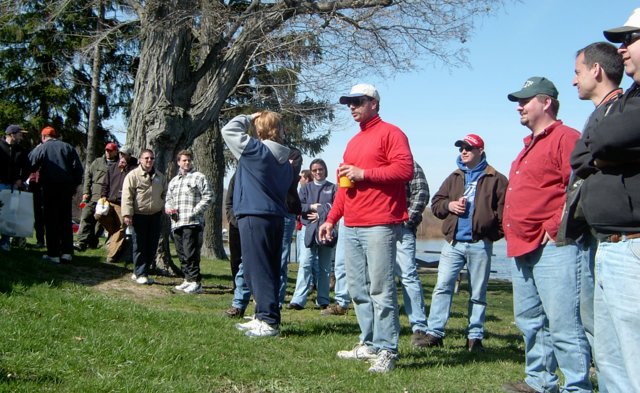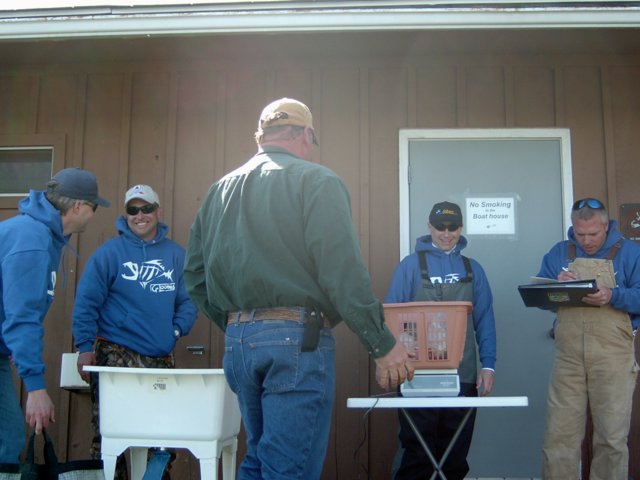 SO THERE WE HAVE IT. IN CASE YOU MISSED IT, WE COULDN'T GIVE AWAY 5TH AND 6TH SO THE POOL OF MONEY OF $111 CARRIES OVER TO THE CHAMPIONSHIP PURSE. ANY TEAM THAT FISHED TODAY AND FISHES THE REMAINING FOUR EVENTS AUTOMATICALLY QUALIFIES FOR THE CHAMPIONSHIP. NEXT EVENT IS APRIL 26TH STARTING AT 6:30AM. CURRENTLY THERE ARE 40 MEMBER PAID TEAMS LEAVING ONLY 10 TEAMS AVAILABLE FOR PRIORITY ENTRY FOR THE YEAR!!! NEXT EVENT BEGINS THE POINT RACE FOR OVER $1000 WORTH OF PRIZES! AS WELL EACH AND EVERY PAID MEMBER WILL RECEIVE THE OFFICIAL DOBASS T-SHIRT FOR 2003. THERE WILL BE ANOTHER ROD FROM RODMAKERS ON APRIL 26TH AND DOBASS HATS TO THE FIRST TEAM OUT OF THE MONEY PROVIDED BY
NU THREADZ
. THINGS ARE GOING TO
HAVE
TO GET BETTER FISHN' WISE SO MAKE SURE TO SHARPEN YOUR HOOKS- WHEN THEY MOVE UP  MOTHER WILL AGAIN PROVE HERSELF!!! SEE YOU THE 26TH- DONT FORGET TO MAIL ENTRIES NO LATER THAN THIS SATURDAY TO    AVOID LATE FEE!!!!