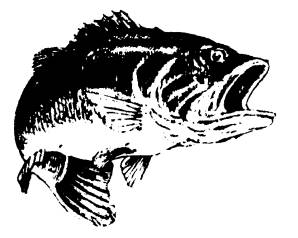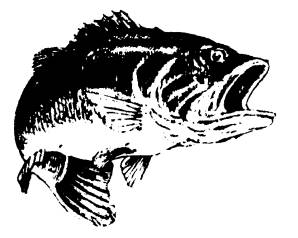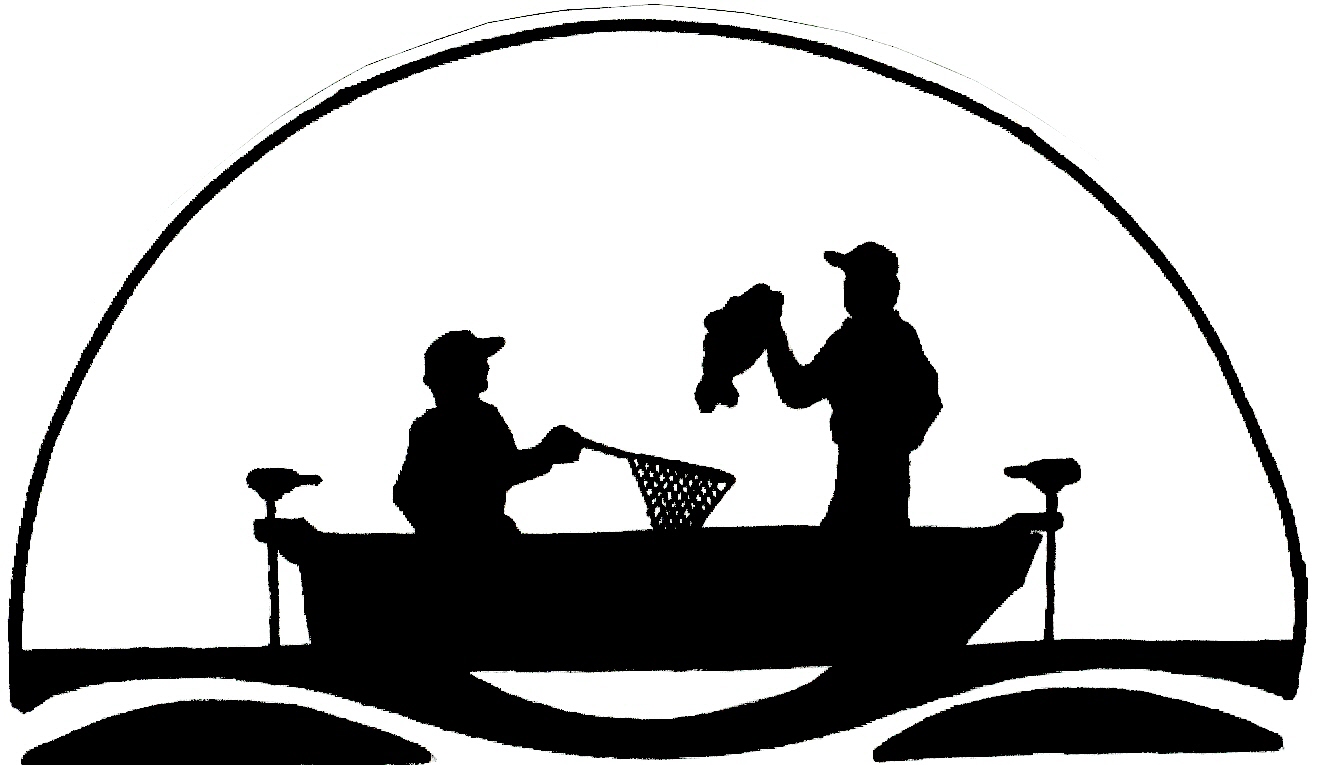 A touch of perfection and a whole lot of class, from a field of thirty and one team that whopped their ass! Drenching rains in the morning with a slight North blow, turning from the East as the bags began to grow. Mother has been pleased with her children this year, "green magic" today, it would almost appear. Fifty-six fish in the top twelve bags, a 3.41lb average for the best three snags. Where else but Mother in a region so cold? So grab your batteries and oars and put the Southern trips on hold! One needn't travel far to go bassn' like a star. With Mother nearby, it is very clear why, FBFP anglers are way above par. Thanks to all for a great season.

So the story goes...

How exactly do you announce what these two anglers accomplished today!? Craig and Ryan Kitson with a THIRD straight first place finish for the 04' season, a RECORD setting five fish limit of 20.54 POUNDS and the $1705 Championship win! Talk about icing the cake! These boys have clearly touched perfection in the rhelm of competitive angling. Running from spot to spot throughout Mother, a deep diving 10-15' crankbait bite culling out to what is seen. The big bass look is complete with a tounge bite from Craig! Stick those fish out there boys! Ab"soul"utely fabulous. Mother is in tears with joy!!!!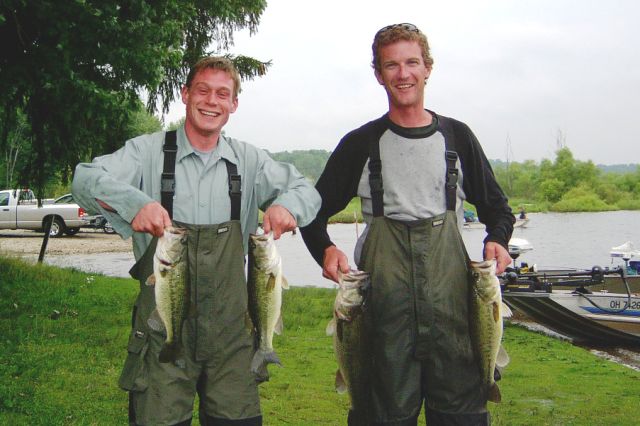 Joe Heller and Ed Lewalk with smiles that only all day topwater anglers can produce after netting a 15.51lb bag, first big bass of 5.31lbs and a second place finish for a total payout of $1152 !These dudes chucked poppers, zaras and buzzbaits for eight hours in Northern weeds of the 4-6ft zone. Grandpa never knew that a bass would eat anything but a topwater plug fellas, he'd be proud fo you today. You guys musta been lookn' at the Kitson's though with those bent elbows for the pic! Two anglers over 12 ft combined, make those toads look like Poratge Lakes fish! Eddies fish on Portage are also pretty big though! Thanks for the Lakes Trail help!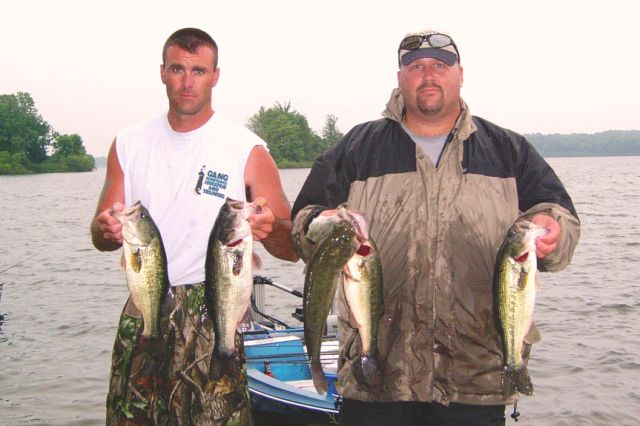 Mick Maloney and Gary Pridemore with winners of the 2004 season Big Bass look! and a stylin' Third place championship finish with yet another toad sack of 15.15lbs and a payout return of $511. These guys come out for the win and stick with it. The all or nothin' game plan today proving they know Mother's stuff better than 27 teams of the best in 2004. Handpoured black and blue jigs paced along a 14' glacial structure of a previously undiscovered ridge. Were watching you fellas, the "bent rod" syndrome might drop in some competition for 05'!!! Super job, and the best hold on fish for the pic as well !!!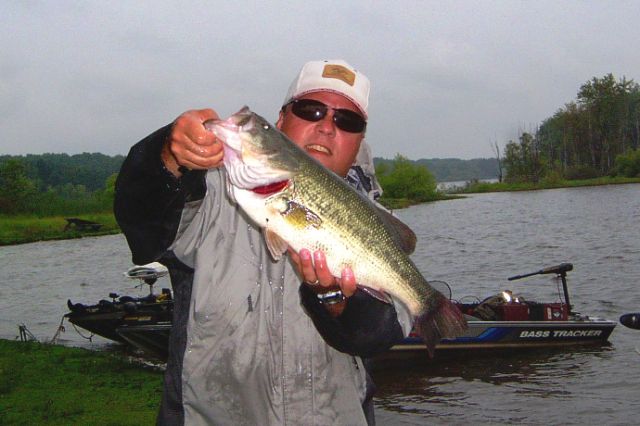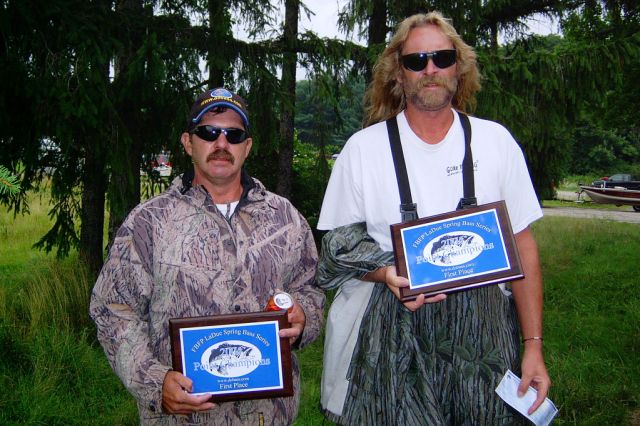 CLICK PICS TO ENLARGE!!!!

Top left Dave Pencak holding a 5.12lb second big bass off his infamous rattle trap! for a $180 return.

Far right, the 2004 season point champs of John Karns and Dave Efferson missing the photo op for yet one more check of $120 for a 4.63lb third big bass! AND~ dead center came a little surprise thanks to the efforts of Bob Smith, Flambeau and Cobra baits with a carload full of tackleboxes, t-shirts and Cobra tubes to many of the outa the money teams. We only got a few pics of the smiles! Click'em !!!!

A final salute to my team for 2004, whether Lado or NOAA, without the following people none of this could be possible: the most understanding wife! Deena Franks, Joe and Sophie Engler ( and their entire extended family!!!!), Ken Begue, Mike Bondarenka, Todd Johnson, Chris Minick, Wayne Corbett, Bobby Schultz and Garry Reynolds.

As well the sponsors for our series who produced over $2500 worth of products for our 2004 season!

Rodmakers Shop, NuThreadz Custom Angling Embroidery, G.Loomis, Shimano, Mann's Bait Co.

X-point hooks/TTiCo., Frank Scalish and Pradco, One Stop Bait Shop, SURE-LIFE labs

When patronizing these folks let them know dobass sent you and you appreciate their contribution to YOUR series!

Finally- from the director, another thank you to the more than 55 teams who fished with us this year. Not another trail running has the caliber of anglers whether it be sportsmanship, angling ability OR the insight to "remove the enemy" from the group. See you August 22nd for the summer open!!!!